May 12, 2021 · Written by Foodtolive Team
Easy Baked Brie with Dates & Walnuts
This easiest ever pastry-free Baked Brie recipe with dates and walnuts is a flavorful and delicious appetizer. Perfect for dessert, too. Sirtfood diet-friendly.
Prep Time: 5 min | Cook Time:  10 min | Total Time:  15 min | Servings: 2-3
INGREDIENTS:
4,5 oz. Brie cheese
2 tbsp walnuts, chopped
3-4 dates, pitted and chopped
1 tbsp maple syrup
crackers or apple slices for serving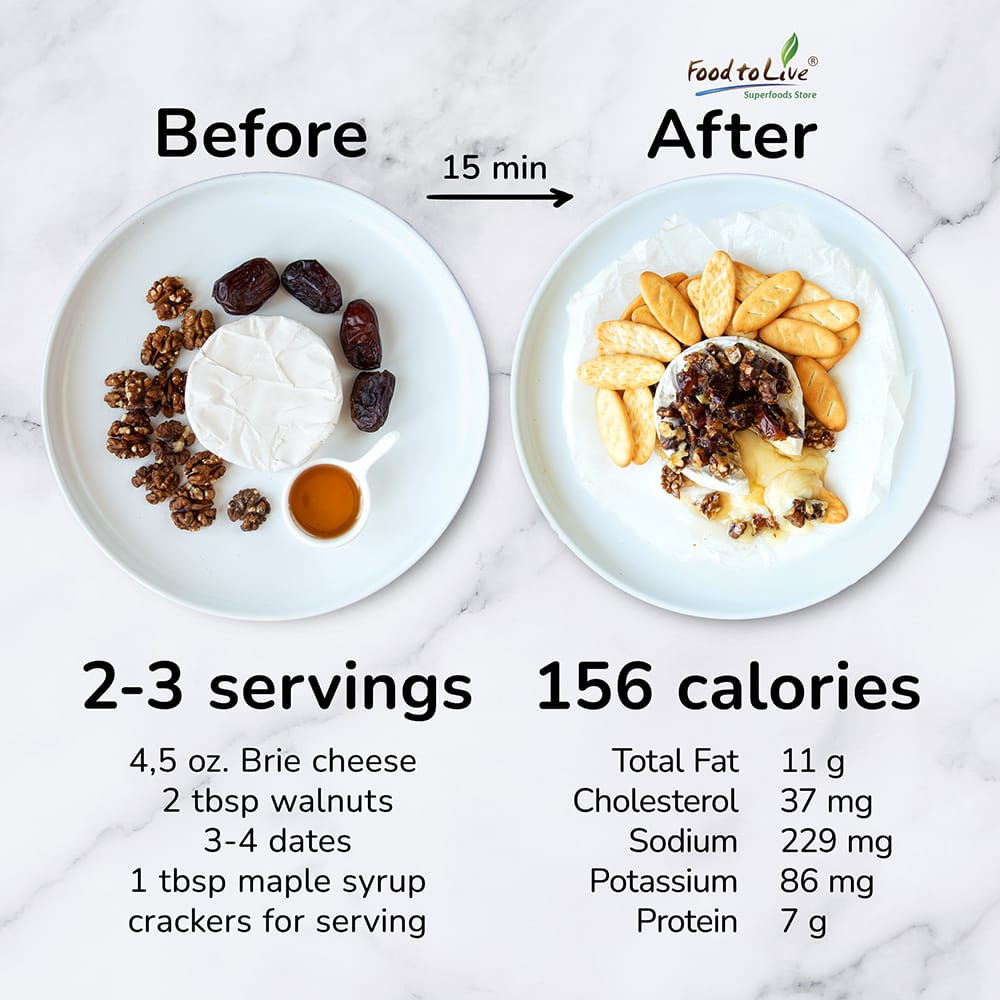 INSTRUCTIONS:
Preheat the oven to 350°F (180°C).
Place the cheese on a sheet pan lined with parchment paper or in a small nonstick baking dish.
In a small bowl, mix the walnuts and dates together.
Place the mixture on the cheese, drizzle with maple syrup and bake for 10 minutes or until cheese is warm and soft and walnuts are toasted.
Serve warm or lukewarm with crackers or apple slices.