November 03, 2019 · Written by Foodtolive Team
Crispy Roasted Fall Harvest Vegetables
Experience the vibrant flavors of the season with this Crispy Roasted Fall Harvest Vegetables. This simple yet delightful dish captures the essence of autumn, combining an array of colorful veggies roasted to perfection.
Prep Time: 10 min | Cook Time: 25 min | Total Time: 35 min | Servings: 4
INGREDIENTS:
1 large zucchini, chopped
1 eggplant, sliced
2 bell peppers, chopped
3 small red onions, sliced or chopped
1/4 cup olive oil
juice of 1 lemon
1 tsp garlic powder
1/2 tsp sea salt
1/2 tsp black pepper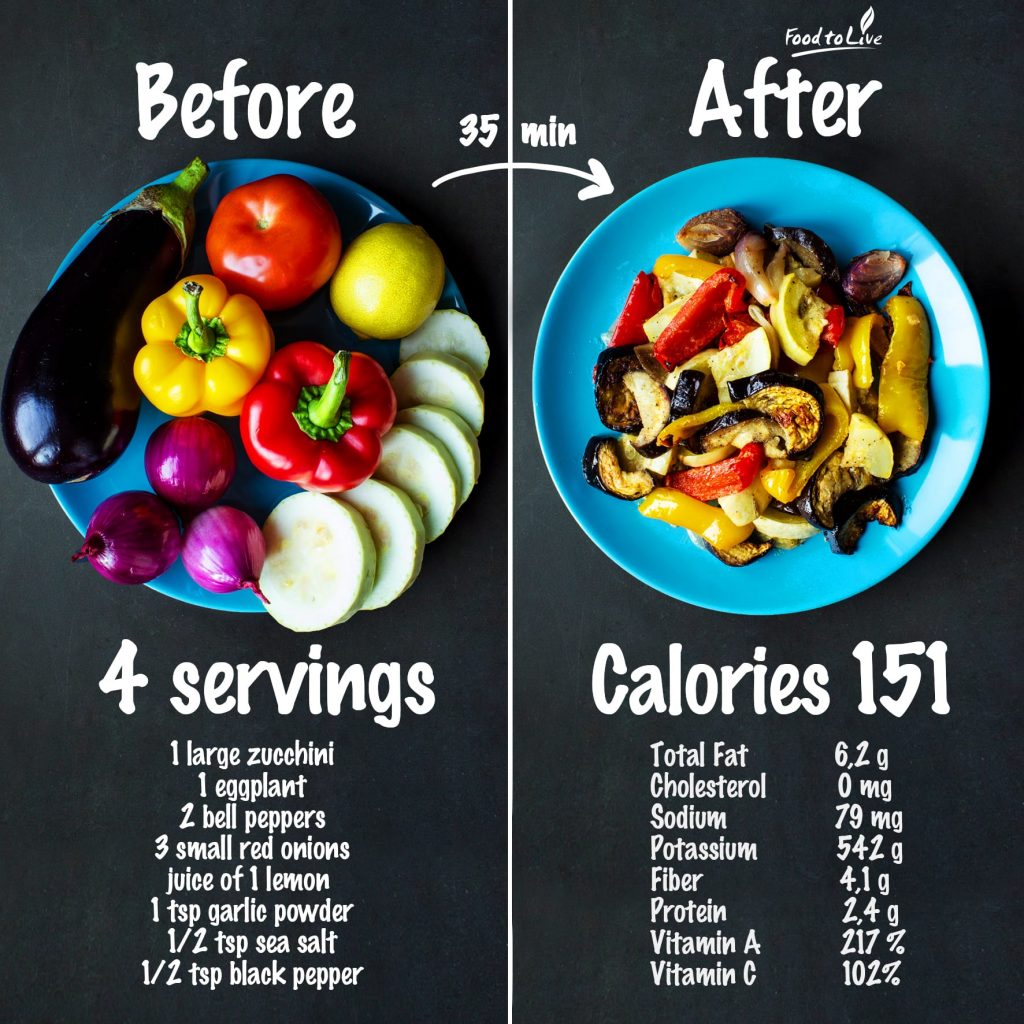 INSTRUCTIONS:
Preheat your oven to 425°F (220°C).
Spread the vegetables evenly on a large, non-stick baking sheet.
Drizzle olive oil and lemon juice over them, then sprinkle with garlic powder, salt, and pepper.
Toss the vegetables thoroughly to ensure they're coated with the oil and seasonings.
Arrange them in a single layer on the baking sheet.
Roast for approximately 25 min, giving them a gentle stir halfway through.
Serve hot and enjoy your delicious roasted vegetables!
Video Recipe