June 27, 2018 · Written by Foodtolive Team
Roasted New Potatoes with Asparagus
Prep Time 5 minutes | Cook Time 40 minutes | Total Time 45 minutes | 4 Servings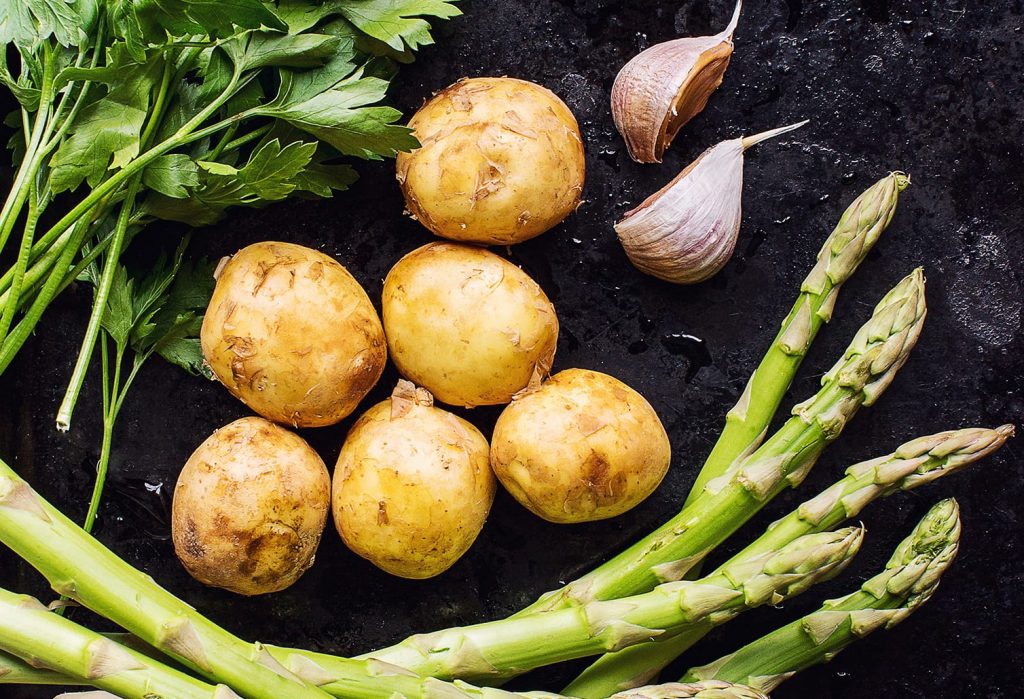 INGREDIENTS:
1 kg new potatoes (cut into quarters)
300 g asparagus (cut into 4 pieces)
3 tbsp olive oil
1 tsp dried basil
1 tsp dried oregano
1 tsp garlic powder
Salt and pepper to taste

INSTRUCTIONS:
Preheat oven to 200C / 390F.
In a large roasting tin, add the potatoes, dried basil, dried oregano, garlic powder, salt, pepper, olive oil and toss to coat fully before roasting for 20 minutes.
After 20 minutes, add the asparagus with a little extra olive oil, if needed. Toss to coat and cook for a further 20 minutes.
Season with fresh parsley.
Serve and enjoy!