July 22, 2018 · Written by Foodtolive Team
Vegan Cashew Cream Cheese
Prep Time 1 hour | Cook Time 5 minutes | Total Time 1 hour 5 minutes | 4 Servings
INGREDIENTS:
80g plain cashew nuts, soaked in hot water for at least an hour (or overnight if you don't have a high-powered blender)
1 tbsp lemon juice
1 garlic
1 tbsp olive oil
1/2 tsp apple cider vinegar
Pinch of dried rosemary
Sea salt, to taste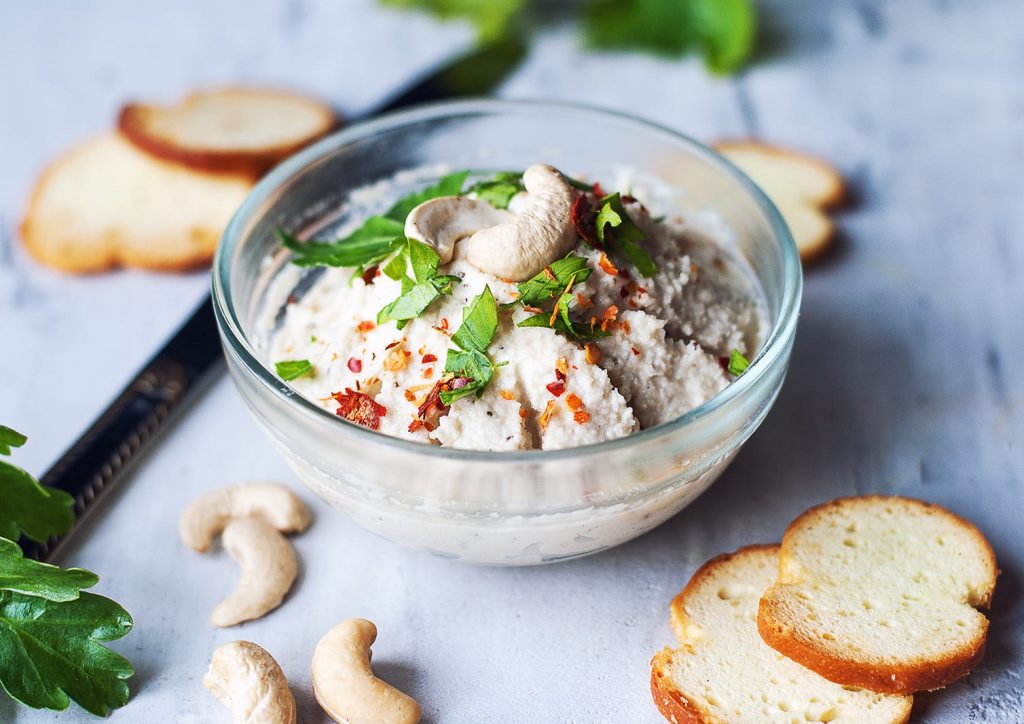 INSTRUCTIONS:
Drain the cashews and add into a high-powered blender along with the oil, garlic, lemon juice, apple cider vinegar, and salt. Blend for around 1 minute in a high powered blender, or around 3-5 minutes (or longer if needed) in a lower power unit, until it has formed a smooth, thick paste that resembles cream cheese. If it is too thick, then add a little warm water.
Transfer to a small dish and sprinkle over the dried rosemary. Use as a substitute to cream cheese in any dish!
Store in an airtight pot in the fridge for up to three days.