June 07, 2019 · Written by Foodtolive Team
Dairy-Free Mango Cashew Yogurt
Treat yourself to the delightful creaminess of homemade dairy-free mango cashew yogurt. This vegan-friendly yogurt blends the tropical sweetness of mangoes with the nutty richness of cashews, creating a delicious and wholesome option for breakfast or a tasty snack.
Prep Time: 5 min (+8 hours soaking) | Cook Time: 0 min (+30 min freezing) | Total Time: 35 min | Servings: 3
INGREDIENTS
1 cup raw cashews, soaked overnight
1/2 cup rice milk
juice of 1/2 lemon
1 tbsp maple syrup
1/2 ripe mango + more for topping
Shredded coconut, for toppning
Lemon zest, for topping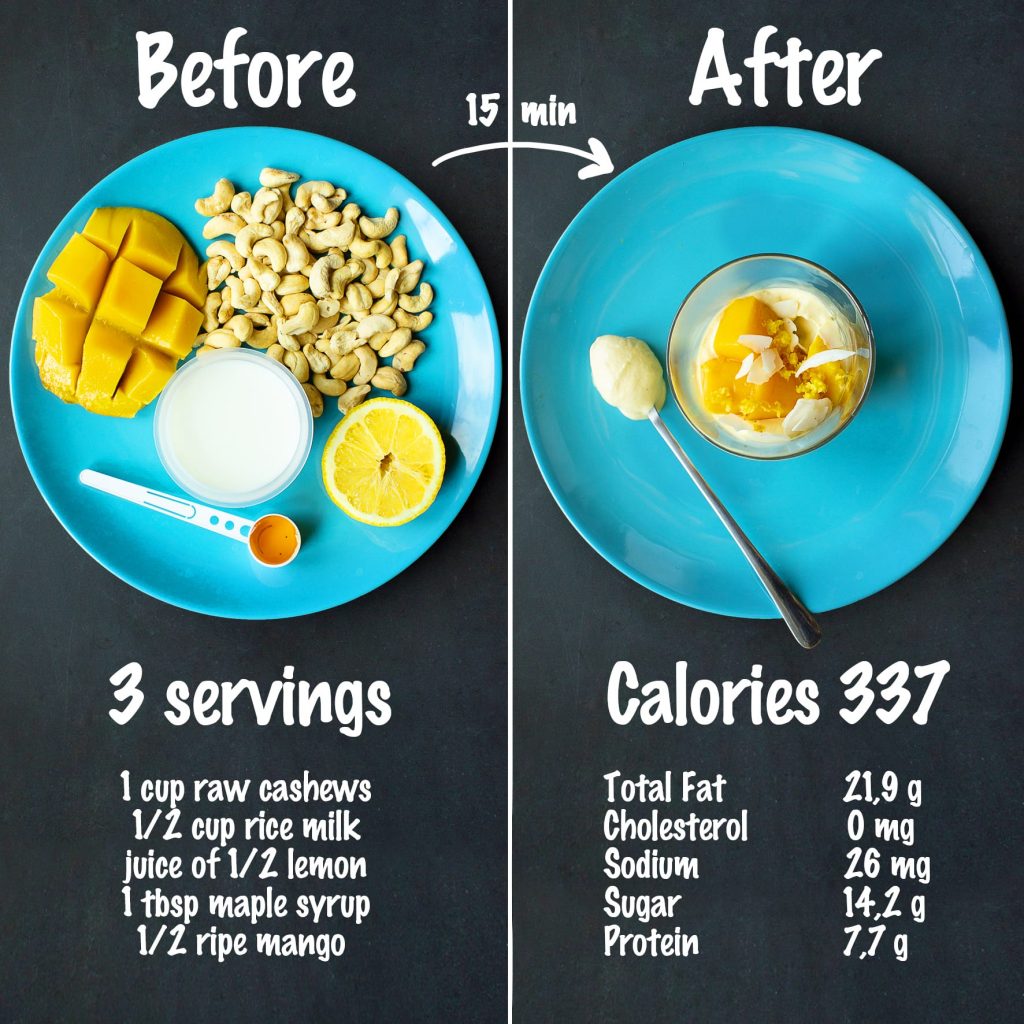 INSTRUCTIONS
Put all the ingredients in a high-speed blender.
Blend until it's smooth and creamy.
Pour the "yogurt" into a jar or container.
Let it cool in the fridge for 30 min.
Add ripe mango, coconut flakes, and lemon zest on top.
You can keep the "yogurt" in the fridge for up to 3 days. Enjoy!
This recipe adapted from Cocoon Cooks
Video Recipe