March 08, 2021 · Written by Foodtolive Team
Caramelized Cacao Bean & Cashew Clusters
If you're looking for a healthy, no-bake goodie, these Caramelized Cacao Bean & Cashew Clusters are absolutely perfect. Incredible tasty treats (which are also good for you) are easier to make than you may have realized.
Prep Time: 20 min | Cook Time:  0 min | Setting Time: 20 min | Total Time: 40  min | Servings: 12
INGREDIENTS: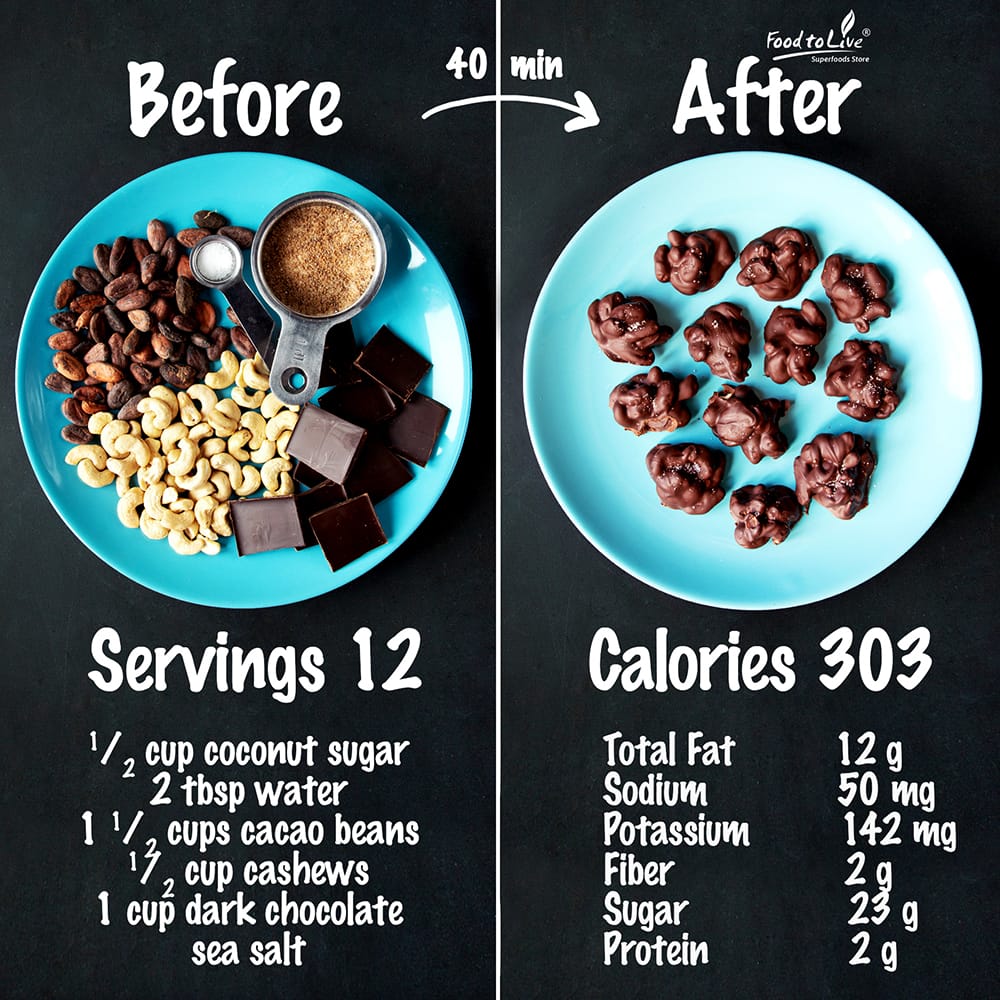 INSTRUCTIONS:
Preheat oven to 300°F.
Spread cashews on a baking sheet into a single layer and bake for 5-7 min.
Heat coconut sugar and water together in a saucepot until sugar dissolves.
Add in cacao beans and stir to coat completely. Keep stirring for about 3 minutes until well coated.
Transfer immediately to parchment paper and spread as much as desired. Let cool completely.
Use a double boiler to melt the chocolate on low heat. Stir chocolate continuously until fully melted.
Remove chocolate from heat and stir in roasted cashews and caramelized cacao beans. Mix thoroughly.
Drop mixture in ½ tbsp portions (about 3-4 cashews and cacao beans per scoop) onto the baking sheet.
Sprinkle with sea salt and let set to harden (can put in the refrigerator to harden faster).
Store clusters in the refrigerator for up to 4 weeks.