March 08, 2021 · Written by Foodtolive Team
Caramelized Cacao Bean & Cashew Clusters
Enjoy these sweet and crunchy clusters made with caramelized cacao beans and cashews. They're a delicious treat for whenever you want something sweet and satisfying.
Prep Time: 20 min | Cook Time:  0 min | Setting Time: 20 min | Total Time: 40  min | Servings: 12
INGREDIENTS: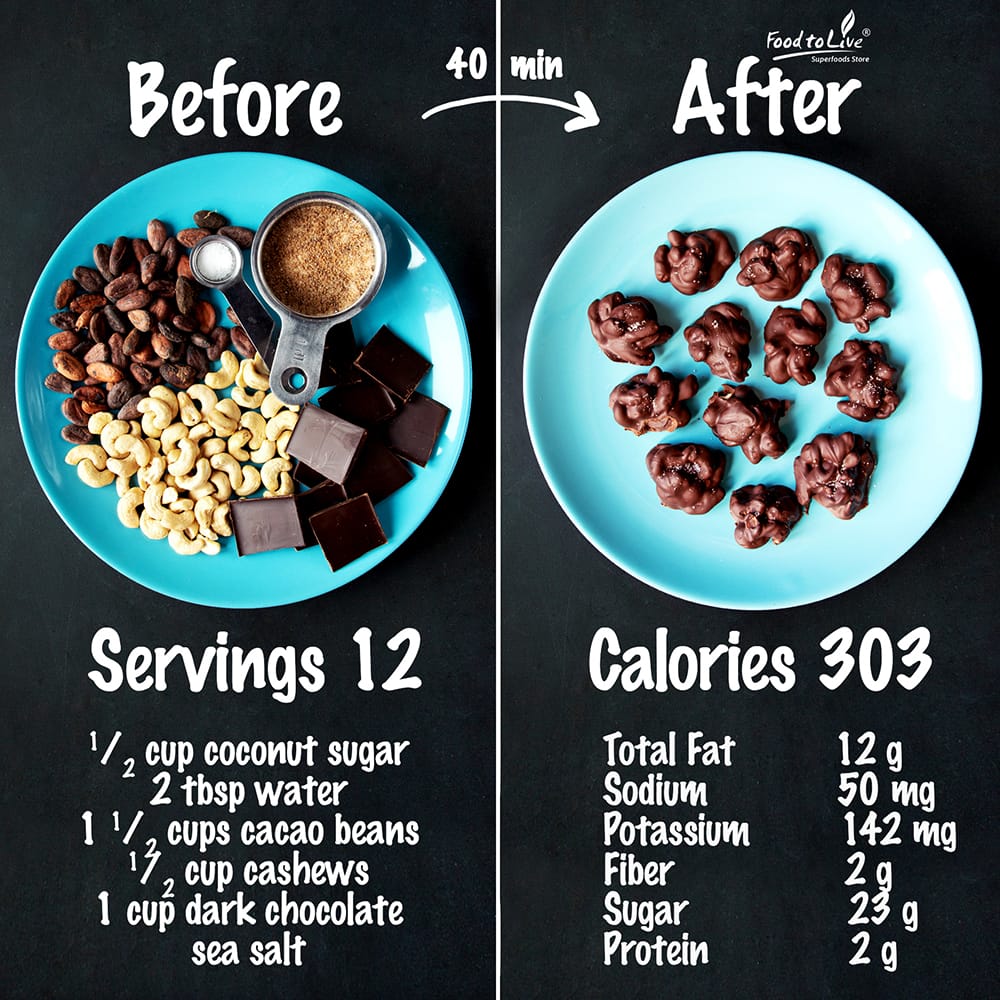 INSTRUCTIONS:
Preheat your oven to 300°F.
Spread the cashews evenly on a baking sheet and bake for 5-7 min.
In a saucepan, combine coconut sugar and water. Heat until the sugar dissolves.
Add the cacao beans and stir until they're well coated, about 3 min.
Transfer this mixture onto parchment paper to cool.
Melt the chocolate in a double boiler on low heat. Stir until it's fully melted.
Remove the melted chocolate from heat and mix in the roasted cashews and caramelized cacao beans. Make sure they're well coated.
Scoop out small portions onto the baking sheet.
Sprinkle a bit of sea salt on top and let them cool until they harden. You can speed this up by placing them in the refrigerator.
Store your clusters in the fridge for up to 4 weeks. Enjoy!
This recipe adapted from Ava Jane Kitchen
Video Recipe