August 31, 2020 · Written by Foodtolive Team
Cold Cucumber Yogurt Soup with Cannellini Beans
This is a blended soup recipe featuring cucumbers, cannellini beans, Greek yogurt, and fresh herbs. It's ideal for a revitalizing starter or a nutritious midday meal.
Prep Time: 10 min | Cook Time: 0 min | Chill Time: 1 hour | Total Time: 1 hour 10 min | Servings: 4
INGREDIENTS:
2 large cucumbers, peeled and chopped
1 cup walnuts
2 garlic cloves, chopped
4 tbsp spring onions, chopped
4 tbsp dill fronds, chopped
1/2 cup cannellini beans, cooked
1/2 cup Greek yogurt
1 cup vegetable stock
juice of 1/2 lemon, or to taste
sea salt + black pepper to taste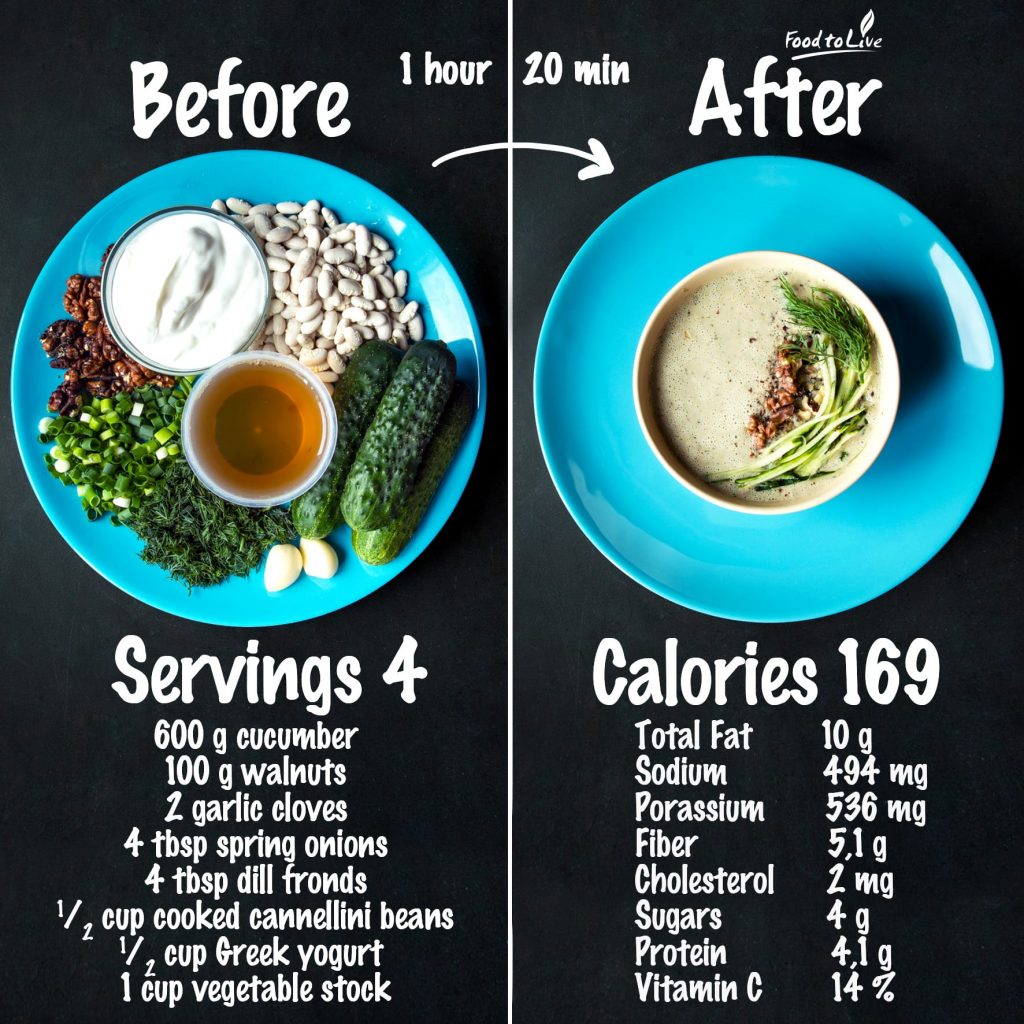 INSTRUCTIONS:
Put all the ingredients for the soup into a powerful blender and blend until almost smooth. You may have to stop a few times and scrape down the sides with a rubber spatula.
Taste and add more lemon juice or salt/pepper if necessary.
Chill well and then serve in small bowls with cucumber sticks, walnuts, and dill. Enjoy!
This recipe adapted from Closet Cooking
Video Recipe