November 22, 2021 · Written by Foodtolive Team
Cranberry Pistachio Cheese Truffles
Looking for the perfect Thanksgiving appetizer? You have to try these delightful, savory Cranberry Pistachio Cheese Truffles! Incredibly easy to make and absolutely delicious!
Prep Time: 15 min | Cook Time: 0 min | Refrigerate Time: 1 hour | Total Time: 1 hour 15 min | Servings: 14 truffles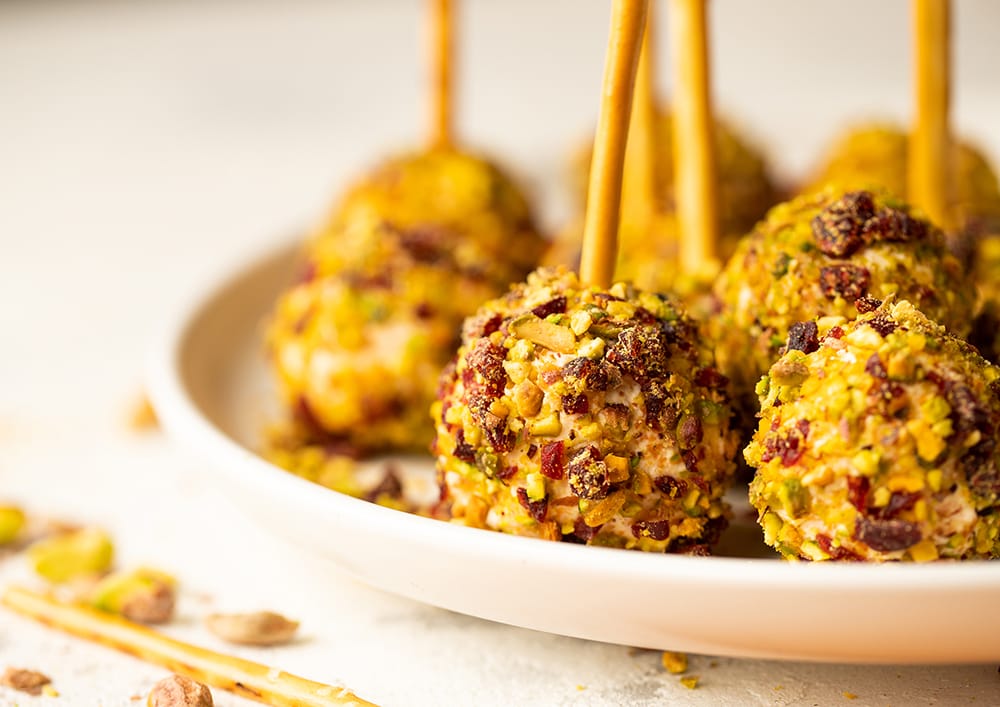 INGREDIENTS:
8 oz (1 cup) cream cheese, at room temperature
8 oz (2 cups) cheddar cheese, shredded
1 cup pistachios, shelled and finely chopped
½ cup dried cranberries, finely chopped
½ tsp garlic powder
¼ tsp cayenne pepper (optional)
pinch of salt
finely ground black pepper
pretzel sticks for serving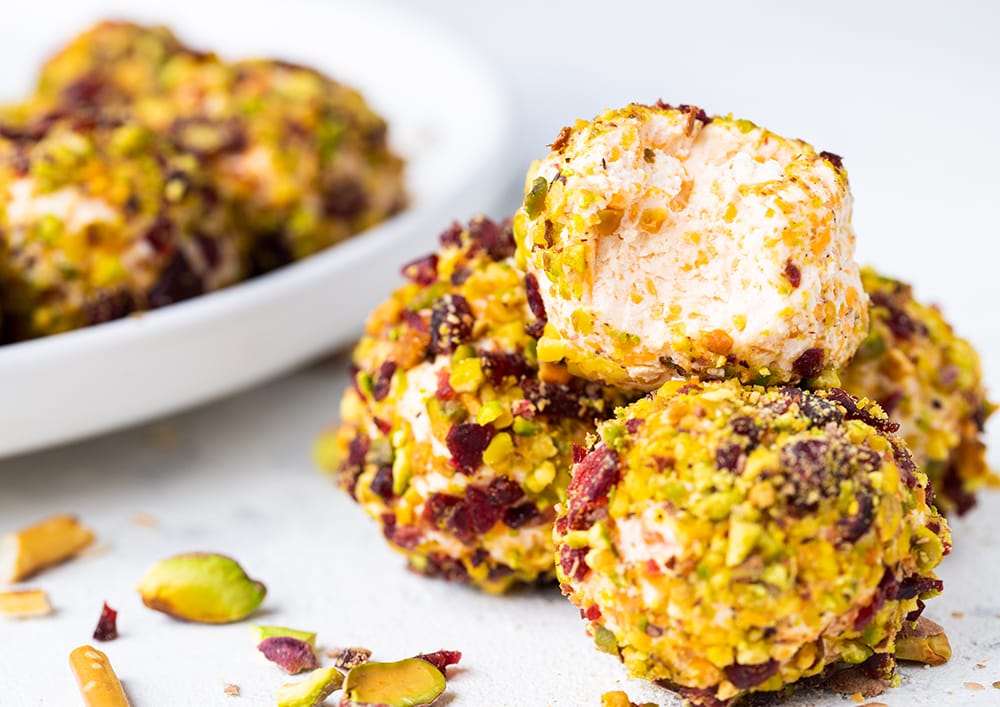 INSTRUCTIONS:
In a large bowl, stir together cream cheese, cheddar cheese, garlic powder, and cayenne and season with salt and pepper. Use a spoon to form a mixture into 14 small balls and transfer to a plate. Refrigerate until firm, about 1 hour.
In a shallow bowl, stir together pistachios and dried cranberries.
Roll balls in pistachios-cranberries mixture, and let come to room temperature 15 min before serving. (If not serving right away, loosely cover with plastic wrap and return to the fridge)
Insert a pretzel stick into each and enjoy!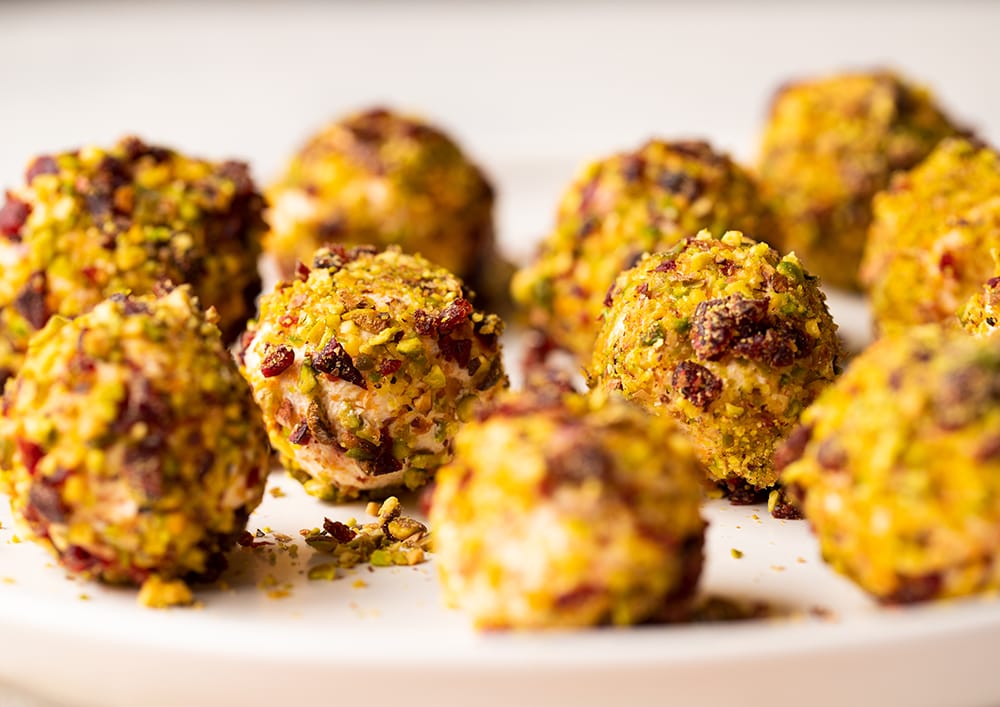 NOTES:
You can make these up to three days before, store them in the refrigerator sealed in an airtight container.
Little pretzel sticks are the perfect accompaniment, but feel free to leave them out.
If you would like, use walnuts, almonds, or pecans instead of pistachios.