March 22, 2019 · Written by Foodtolive Team
Wild Rice with Spinach
This dish is all about wholesome goodness, featuring hearty wild rice, vibrant spinach, and a variety of delicious toppings. Get ready for a mouthwatering and nutritious experience with every bite!
Prep time: 10 min | Cook time: 30 min | Total time: 40 min | 4 Servings
INGREDIENTS:
1 cup wild rice
3 cups of water
10 oz baby spinach
1 garlic clove, minced
2 tbsp extra-virgin olive oil
1 tbsp wine vinegar
Salt and freshly ground black pepper
¼ cup pomegranate seeds
1 orange, cut into segments
½ avocado, sliced
¼ cup pumpkin seeds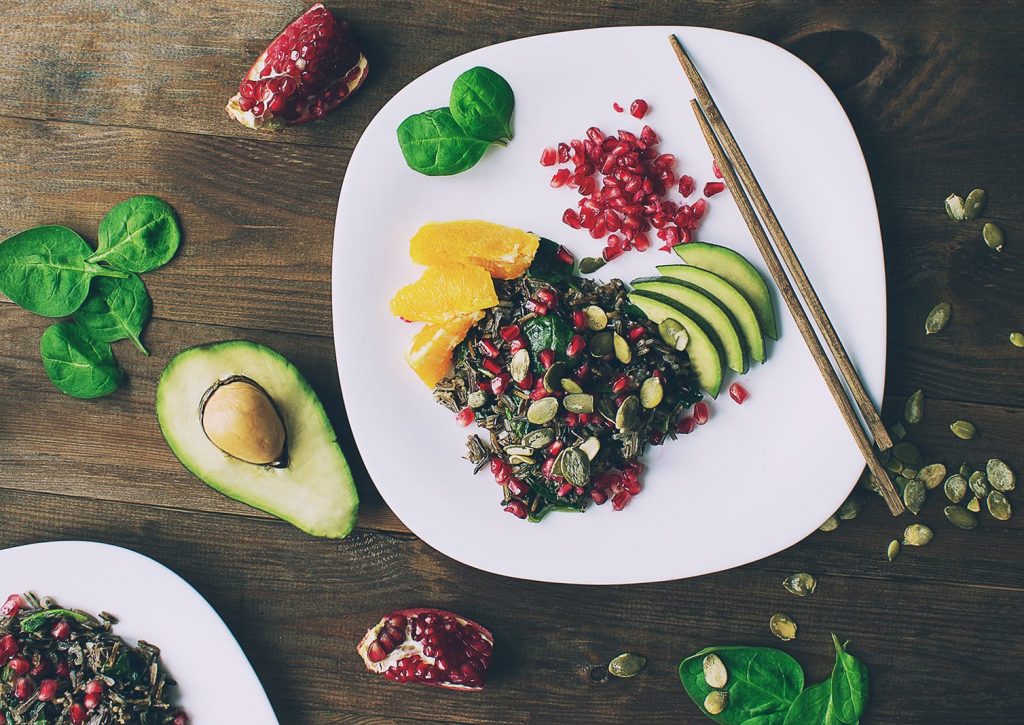 INSTRUCTIONS:
Rinse the rice under cold water until it runs clear.
Soak the rice in water for 2-3 hours, then drain.
In a saucepan, add three parts water to one part rice and stir. Bring to a boil.
Reduce heat to low, cover, and simmer for 15-20 min until rice is tender and liquid is absorbed.
Let rice cool for 5 min, then toss with olive oil, salt, and pepper.
In a bowl, mix spinach with olive oil, wine vinegar, and garlic.
Combine spinach with rice.
Top with pomegranate seeds, orange slices, avocado slices, and pumpkin seeds.
Serve right away. Enjoy!
This recipe slightly adapted from Pure Wow
Video Recipe