March 22, 2019 · Written by Foodtolive Team
Wild Rice with Spinach
What do you get when you top wild rice with spinach, avocado, orange, pomegranate, and pumpkin seeds? This super-healthy dish! Well, it's essentially a bowl filled to the brim with the freshest ingredients (and it's about to become your new favorite lunch).
Prep time: 10 min | Cook time: 30 min | Total time: 40 min | 4 Servings
INGREDIENTS:
1 cup wild rice
3 cups of water
10 oz baby spinach
1 garlic clove, minced
2 tablespoons extra-virgin olive oil
1 tablespoon wine vinegar
Salt and freshly ground black pepper
Topping:
¼ cup pomegranate seeds
1 orange, cut into segments
½ avocado, sliced
¼ cup pumpkin seeds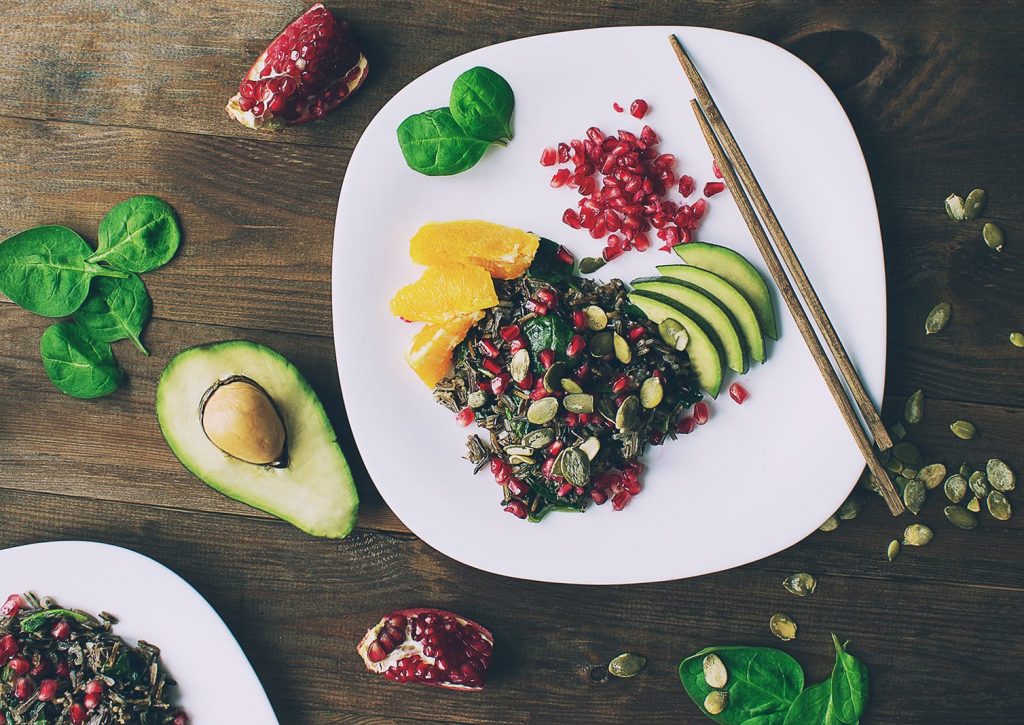 INSTRUCTIONS:
Put the rice in a bowl, cover with cold water and swirl around with your hand, repeating this several times until the water runs clear.
Soak rice in water for 2-3 hours. Drain.
Place rice in a saucepan with three parts water to one part rice and stir once.
Bring to the boil.
Once the liquid is boiling, reduce the heat to low and simmer until the rice is tender and all the liquid has been absorbed 15 to 20 minutes.
Let the rice cool for 5 minutes and then toss it with olive oil, salt, and pepper.
In a medium bowl, toss the spinach with olive oil, wine vinegar, and garlic.
Combine spinach mixture with rice.
Top with pomegranate seeds, orange slices, avocado slices, and pumpkin seeds. Serve immediately.