January 05, 2019 · Written by Foodtolive Team
Sweet & Zesty Agave Brussels Sprouts
Prep Time: 5 min | Cook Time: 25 min | Total Time: 30 min | Serves: 4
INGREDIENTS:
1 lb Brussels sprouts
2 tbsp olive oil
1/2 cup orange juice
1 tsp balsamic vinegar
2 tsp agave syrup
2 cloves garlic, minced
1 pinch of chili flakes, optional
1/3 cup almonds, roughly chopped
2 tbsp pomegranate seeds
Salt, to taste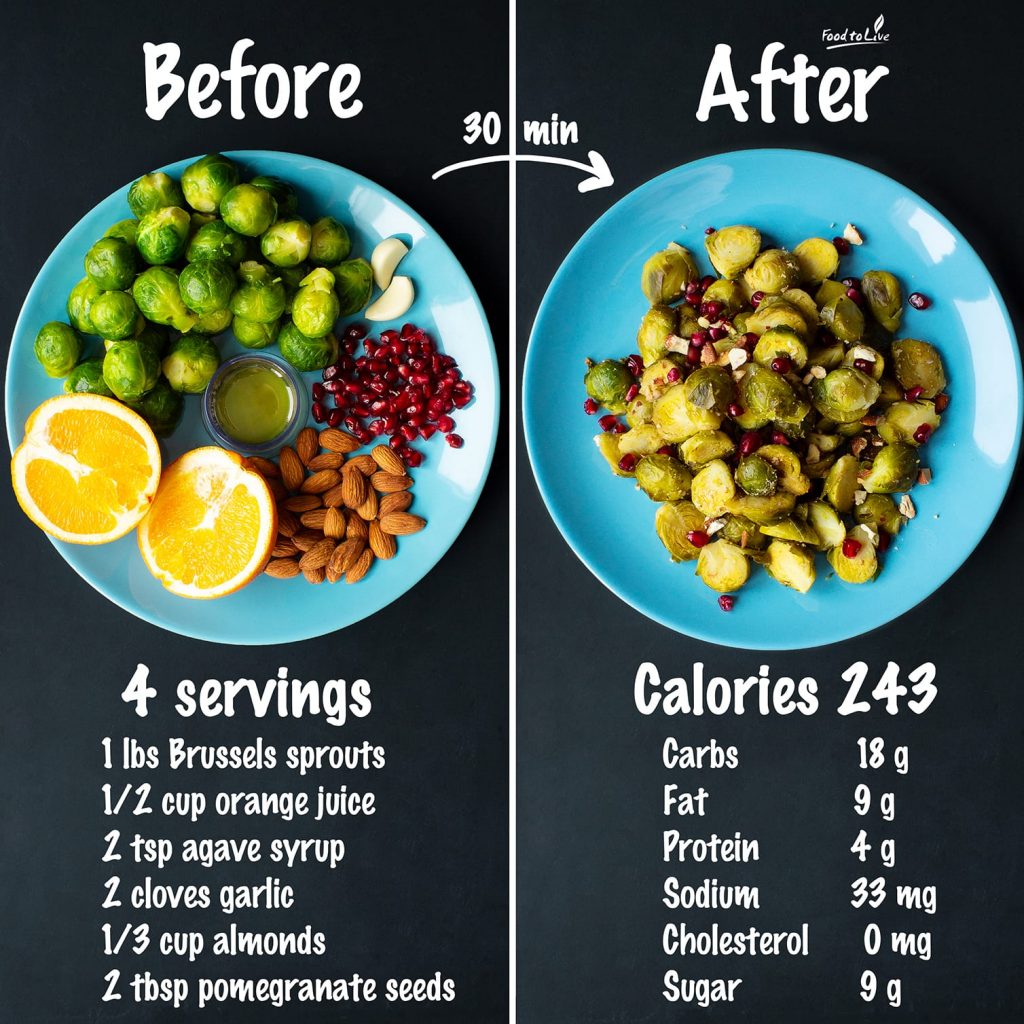 INSTRUCTIONS
Begin by halving the Brussels sprouts.
Heat olive oil in a large skillet over medium heat. Add the Brussels sprouts with the cut side down. Cover and cook for about 5-7 min.
In a separate bowl, whisk together the orange juice, agave syrup, vinegar, garlic, salt, and optional chili flakes.
Pour this flavorful glaze into the skillet and coat the Brussels sprouts thoroughly.
Let them cook for an additional 5 min until the glaze thickens.
Then, add in the chopped almonds and pomegranate seeds. Remove from heat, and your Sweet & Zesty Agave Brussels Sprouts are ready to enjoy!
This recipe adapted from Garden And Table
Video Recipe