August 17, 2021 · Written by Foodtolive Team
Classic Raisin Bran Muffins
These Raisin Bran Muffins are made with whole wheat flour, wheat bran, and raisins for a sweet, healthy start to your day. A delicious source of fiber!
Prep Time: 10 min | Cook Time: 20 min | Total Time: 30 min | Servings: 12 muffins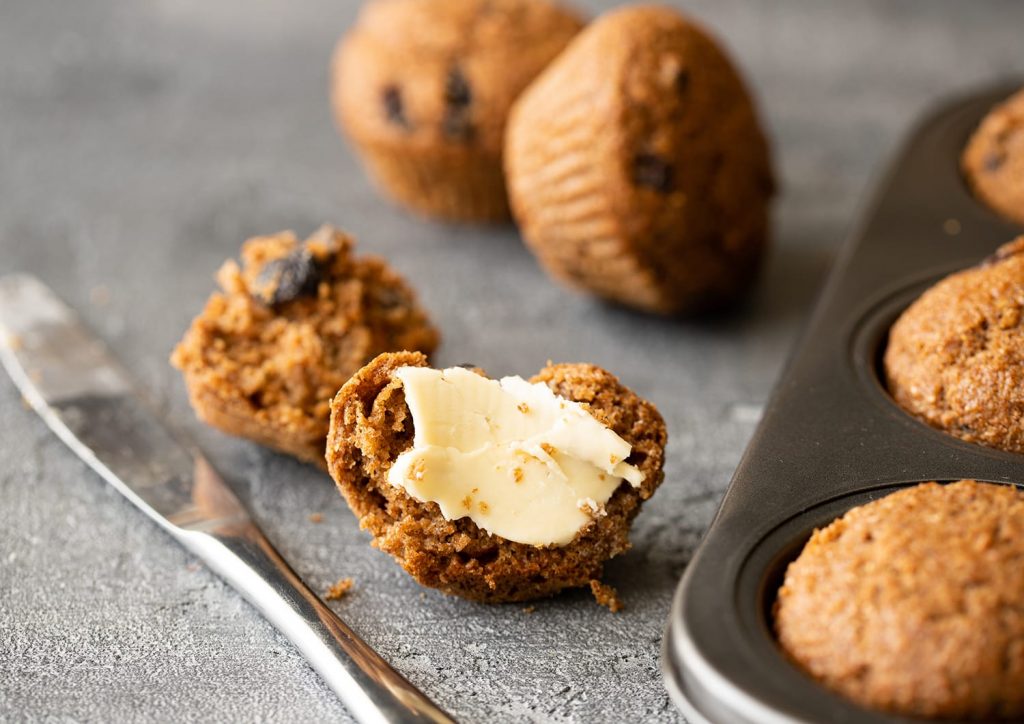 INGREDIENTS: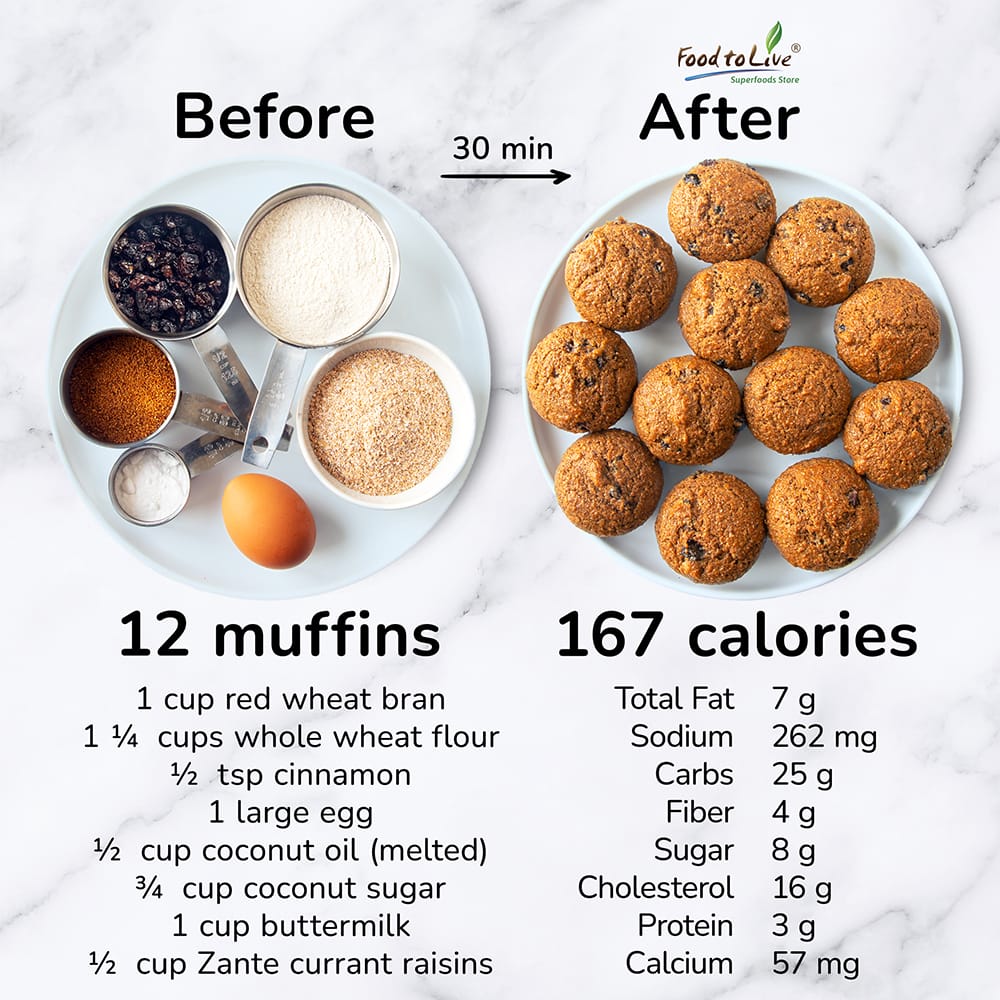 INSTRUCTIONS:
Preheat the oven to 375F. Line a 12-cup muffin pan with paper liners or grease it with baking spray.
Cover the raisins with very hot or boiling water. Let stand for 10 min, then drain.
Whisk the bran, flour, baking powder, baking soda, cinnamon, and salt together in a large bowl. In a separate bowl, whisk the egg, oil, and coconut sugar together until smooth. Whisk in the buttermilk, then stir in the drained raisins.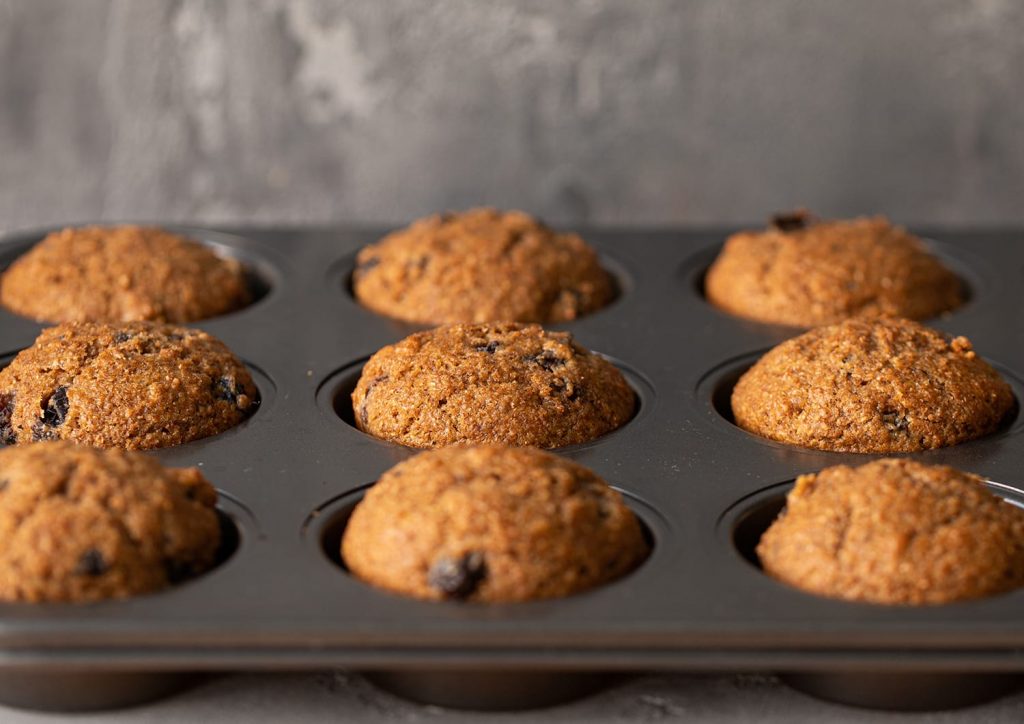 Add the egg mixture into the bran mixture and stir until it's just combined.
Scoop the batter into the prepared pan. Bake for 20 min.
Let cool for 5 min then transfer to a rack to cool completely.
Muffins are best served warm with a little butter on top.
Enjoy