August 12, 2022 · Written by Foodtolive Team
New York Style Whole Wheat Bagels
It's really possible to make healthy, perfect, homemade bagels right in your own kitchen! Basic pantry ingredients transform into deliciously chewy New York Style Bagels.
Prep Time: 1 hour 30 min | Cook Time: 25 min | Total Time: ~ 2 hours | Servings: 8 bagels
Calories: 193 | Total Fat: 2.6g | Fiber: 7.4g | Sugar: 8g | Protein: 6.2g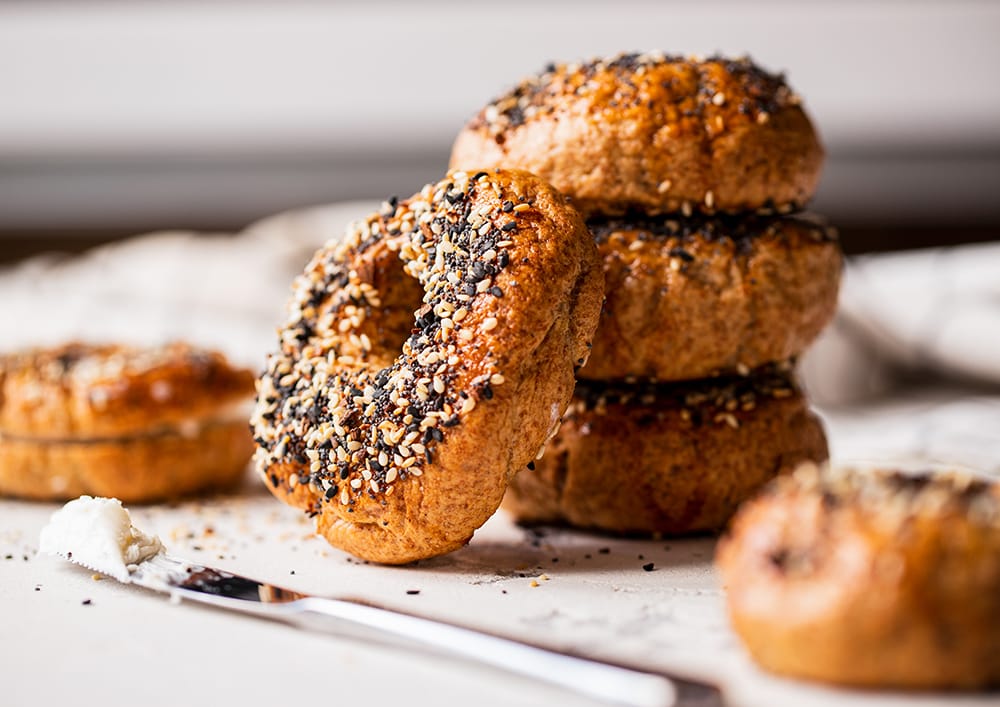 INGREDIENTS:
For bagel dough:
1 cup (240g) lukewarm water
1 tbsp (7g) active dry yeast
1 tbsp (10g) honey
1 cup (150g) whole wheat bread flour
1 cup (150g) all-purpose flour
1 cup (90g) oat flour
1 tsp salt
1 tbsp (7g) vegetable oil
For bagel boiling:
For bagel topping: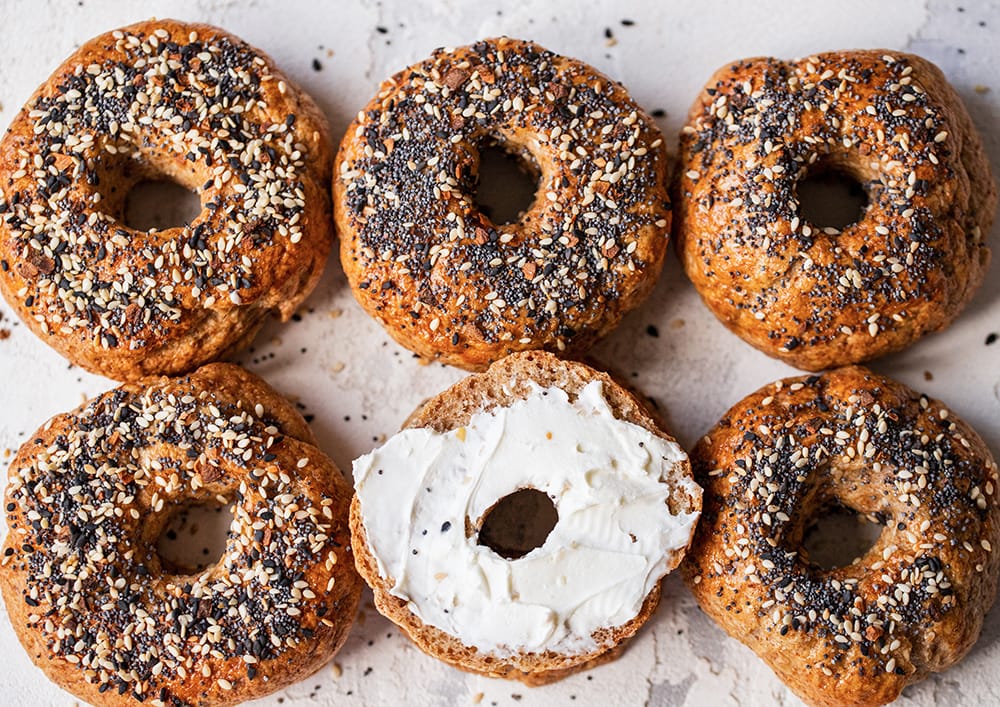 INSTRUCTIONS
In a small bowl whisk together warm water, yeast, and honey. Set it aside for 5 minutes.
In a large bowl, combine the whole wheat bread flour, all-purpose flour, oat flour, and salt.
Add the yeast mixture into the flour mixture and stir until it's just combined. Pour the oil and knead the dough for 10 to 15 minutes, until the dough is smooth. (OR, you can knead the dough using a kneading machine for 8-10 minutes).
Shape the dough into a ball and place it in a bowl. Cover with a kitchen towel and let it rise in a warm spot for 60 to 90 minutes until the dough has doubled in size.
Transfer the dough to a work surface and divide it into 8 equal pieces. Shape each dough piece into a round ball.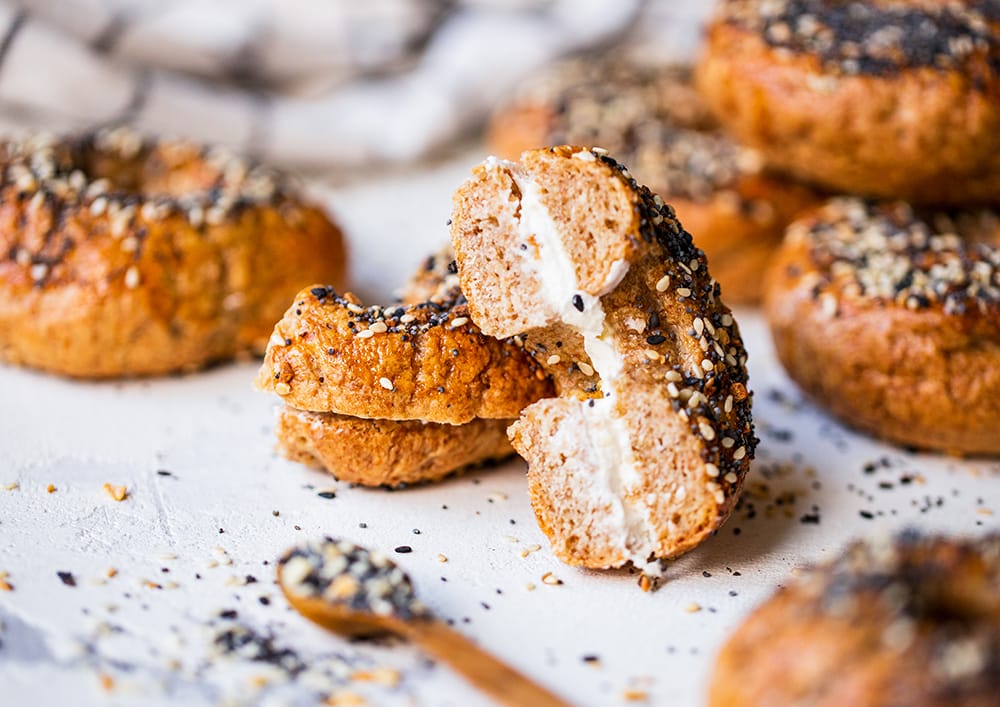 Poke a hole in the middle of each ball then make the hole wider to form the bagel. Repeat with all of the balls. Cover the bagels with a kitchen towel and allow them to rest for 10 to15 minutes.
Preheat the oven to 350 °F/180 C. Line a baking sheet with parchment paper.
In a large pot bring the water to a boil. Reduce the heat so water is gently simmering. Place the bagels in the water, 3 to 4 at a time, depending on the size of your pot. Boil the bagels for 30-60 seconds on each side.
Remove the bagels from the water using a slotted spoon and place them onto the baking sheet. Brush the tops of the boiled bagels with the egg wash and sprinkle with the Everything Bagel Seasoning.
Bake the bagels for 20-25 minutes, or until golden brown, then transfer to a wire rack to cool and enjoy!