December 20, 2019 · Written by Foodtolive Team
Traditional Holiday Vegan Fruitcake
Celebrate the holiday season with a delightful twist – a Traditional Vegan Fruitcake that's bursting with rich flavors and wholesome ingredients.
Prep Time: 20 min | Cook Time: 30 min (+8 hours for soaking) | Total Time: 50 min | Servings: 8
INGREDIENTS: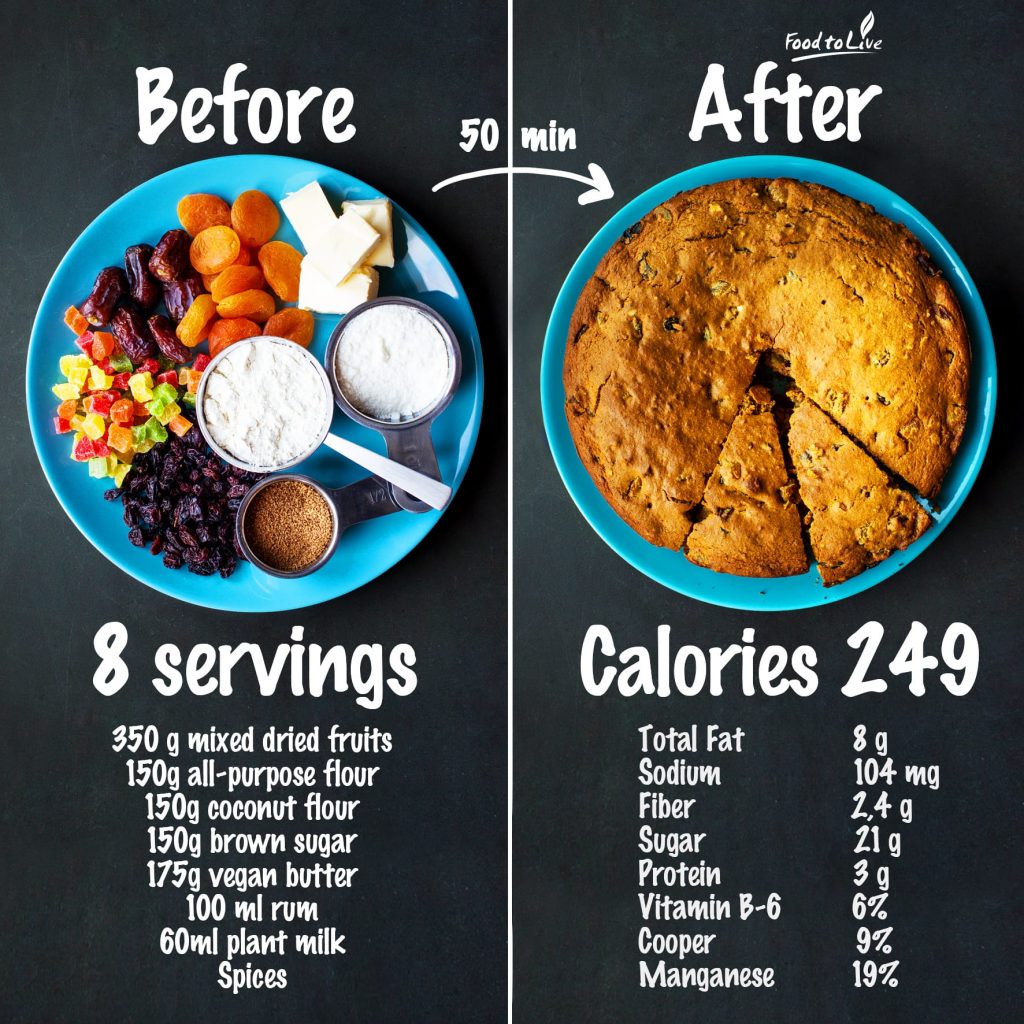 INSTRUCTIONS:
Begin by combining all the dried fruits in a large bowl. Add the rum and lemon juice, give it a good stir, then cover and let it sit overnight.
The next day, preheat your oven to 350°F.
In a small bowl, mix the ground flax seeds with of water, and set it aside.
In a large bowl, whisk together the melted butter and brown sugar. In a separate bowl, sift together the all-purpose flour, coconut flour, ground almonds, bicarbonate of soda, allspice, cinnamon, and nutmeg.
Combine the dry ingredients with the butter mixture, along with the flax seed mixture and milk. Stir until just blended.
Now, fold in the soaked dried fruits, along with any remaining liquid. Transfer the batter to the baking tin, using a spatula to make it even.
Bake for 30 min, and your delicious fruitcake is ready to enjoy!
This recipe adapted from Domestic Gothess
Video Recipe