October 27, 2023 · Written by Foodtolive Team
Jack O'Lantern Sandwich Cookies
Let's bake some spooky fun! These Jack O'Lantern sandwich cookies are perfect for Halloween. They look like pumpkins and taste delicious!
Prep Time: 30 min | Chill Time: 30 min | Cook Time: 10 min | Total Time: 1 hour 10 min | Servings: 8 sandwiches (16 cookies)
Nutrition Facts (per 1 cookie sandwich):
Calories: 116 | Total Fat: 4.2g | Fiber: 0g | Sugar: 1.3g | Protein: 0.3g
INGREDIENTS:
For the Cookies:
2 1/2 cups

pastry flour

1 cup unsalted butter, softened

1 cup granulated sugar

1 large egg

1 tsp vanilla extract

1/2 tsp salt

Orange gel food coloring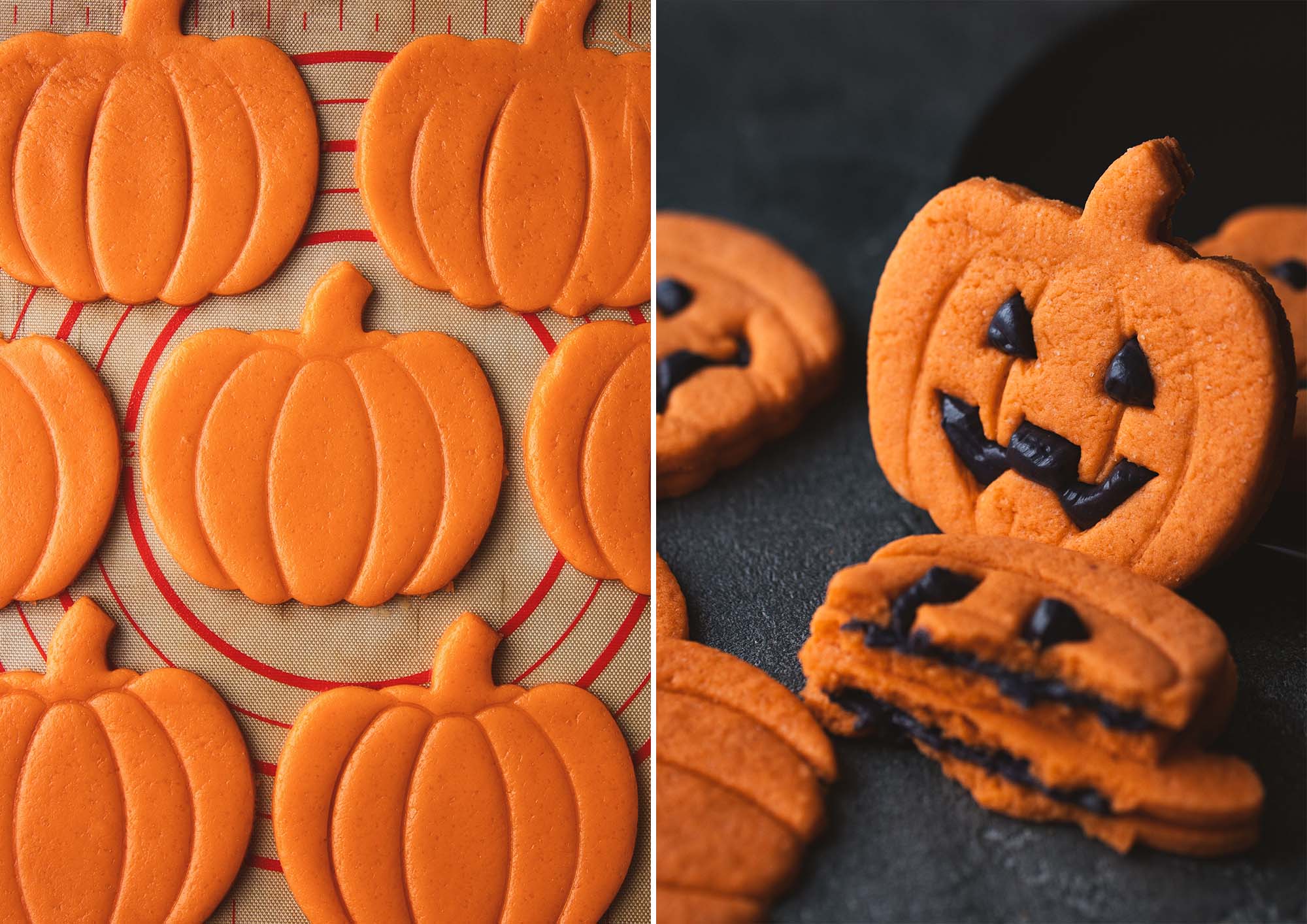 For the Filling:
4 oz (1/2 cup) cream cheese, softened

1/4 cup unsalted butter, softened

3/4 cup powdered sugar

Black gel food coloring
INSTRUCTIONS:
To Make the Cookies:
In a mixing bowl, cream together the softened butter and sugar until smooth.

Add the egg and vanilla extract, and mix until well combined.

Gradually add the flour and salt, mixing until a dough forms.

Add orange food coloring to achieve the desired pumpkin color. Mix until the dough is evenly colored.

Wrap the dough in plastic wrap and refrigerate for about 30 min.

Preheat your oven to 350°F (175°C) and line a baking sheet with parchment paper.

Roll out the dough on a lightly floured surface to about 1/4 inch thickness.

Use pumpkin-shaped cookie cutters to cut out your pumpkin shapes.

Use a smaller knife or a pumpkin face cookie cutter to create Jack O'Lantern faces on half of the pumpkin shapes.

Place the cookies on the prepared baking sheet.

Bake in the preheated oven for 10-12 min, or until the edges are lightly golden.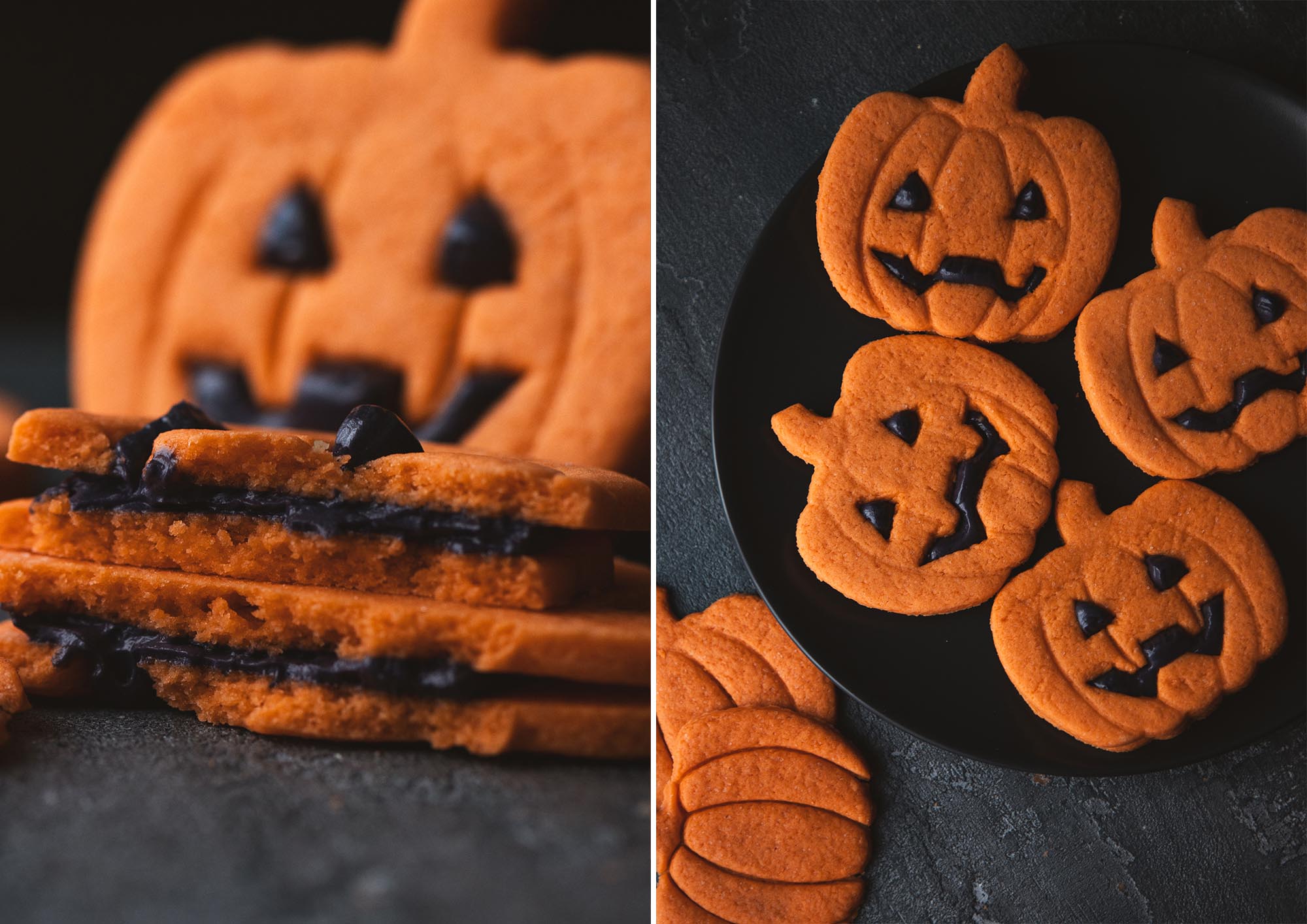 To Make the Filling:
In a mixing bowl, beat the cream cheese and butter until the mixture is smooth and creamy.

Gradually add the powdered sugar and continue to beat until all the sugar is fully incorporated and the filling is smooth.

To achieve the desired black color, add black gel food coloring.
To Make the Cookie Sandwiches:
First, spread or pipe the filling on the cookies with no face.

Then take a Jack O'Lantern cookie and gently press it on top of each one to create the sandwich.

Your Jack O'Lantern Sandwich Cookies are now ready to be enjoyed! Happy Halloween!
Video recipe: