December 16, 2020 · Written by Foodtolive Team
Super Green Winter Wellness Soup
Indulge in the vibrant goodness of our Super Green Winter Wellness Soup. Packed with nutrient-rich ingredients, this hearty bowl of comfort not only warms you up but also boosts your well-being during the chilly winter months.
Prep Time: 20 min | Cook Time: 10 min | Total Time: 30 min | Servings: 2
INGREDIENTS: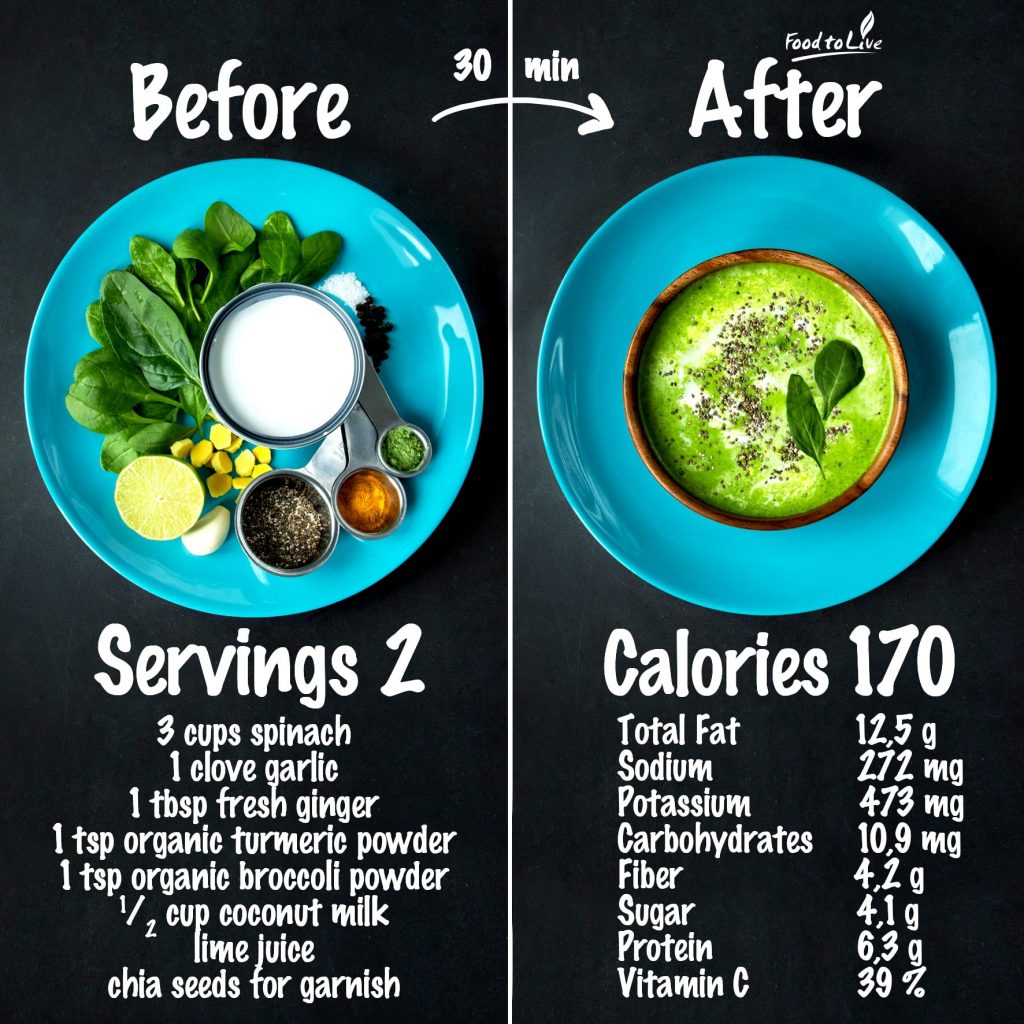 INSTRUCTION:
Place all the items, excluding chia seeds, into a high-powered blender. Blend until the mixture turns silky smooth.
Transfer the blend into a bowl and embellish it with a drizzle of coconut milk, a sprinkle of chia seeds, and fresh spinach leaves. Enjoy!
This recipe adapted from The View From The Great Island
Video Recipe