July 27, 2018 · Written by Foodtolive Team
Spinach and Kiwi Green Smoothie
Prep Time 5 minutes | Cook Time 0 minutes | Total Time 5 minutes | 1 Person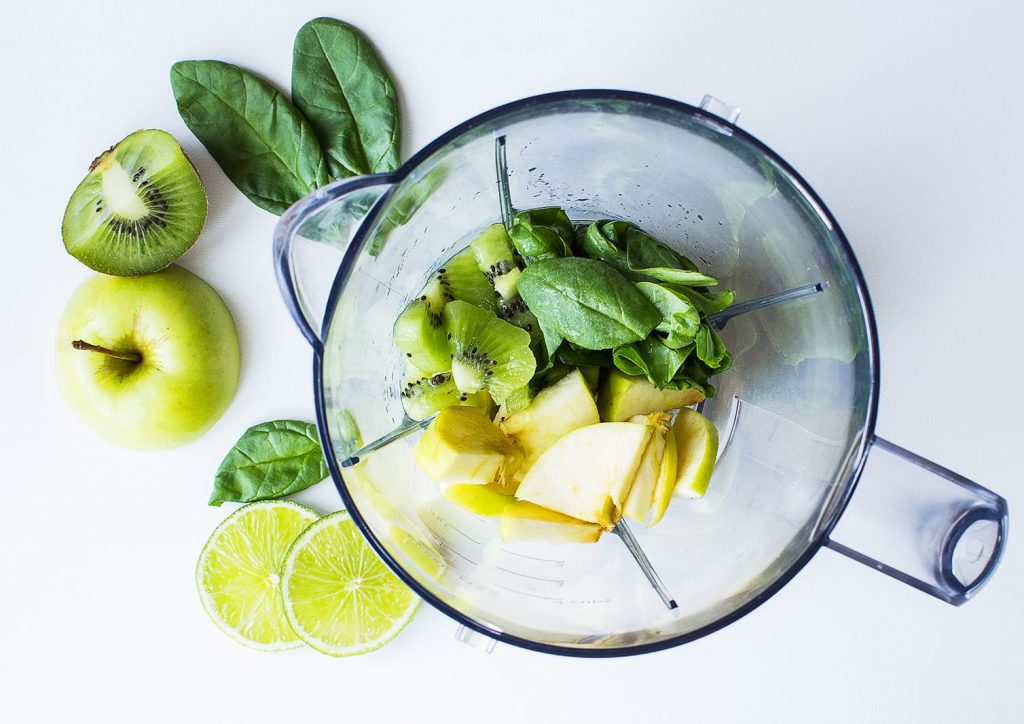 INGREDIENTS:
2 ripe kiwi, peeled and cut
1 cup fresh baby spinach
2 green apples, cored and chopped
juice from 1/2 lime
1/2 cup water
1/2 tsp of chia seeds for garnish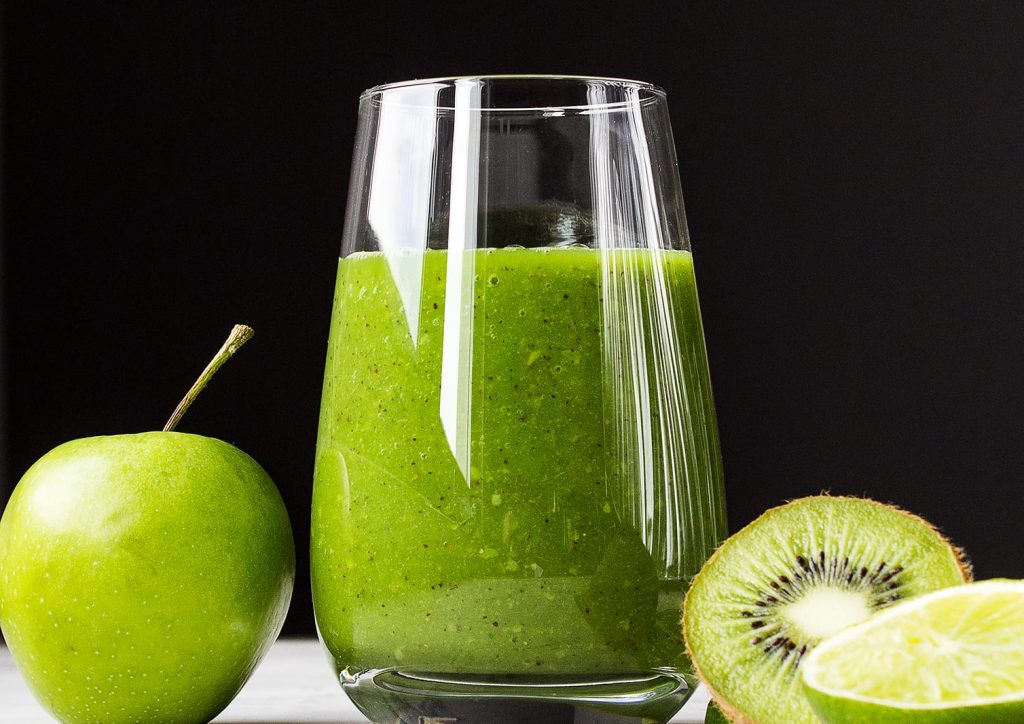 INSTRUCTIONS:
Add all the ingredients to a blender and blend until smooth.
Pour the smoothie into a glass.
Garnish with a sprinkle of chia seeds on top and enjoy!