December 28, 2018 · Written by Foodtolive Team
Raspberry Chia Jam
Prep Time: 5 minutes | Cook Time: 15 minutes | Total Time: 20 minutes
INGREDIENTS:
1 cup raspberries, fresh or frozen
1 tsp lemon juice
1 tbsp maple syrup
1 tbsp chia seeds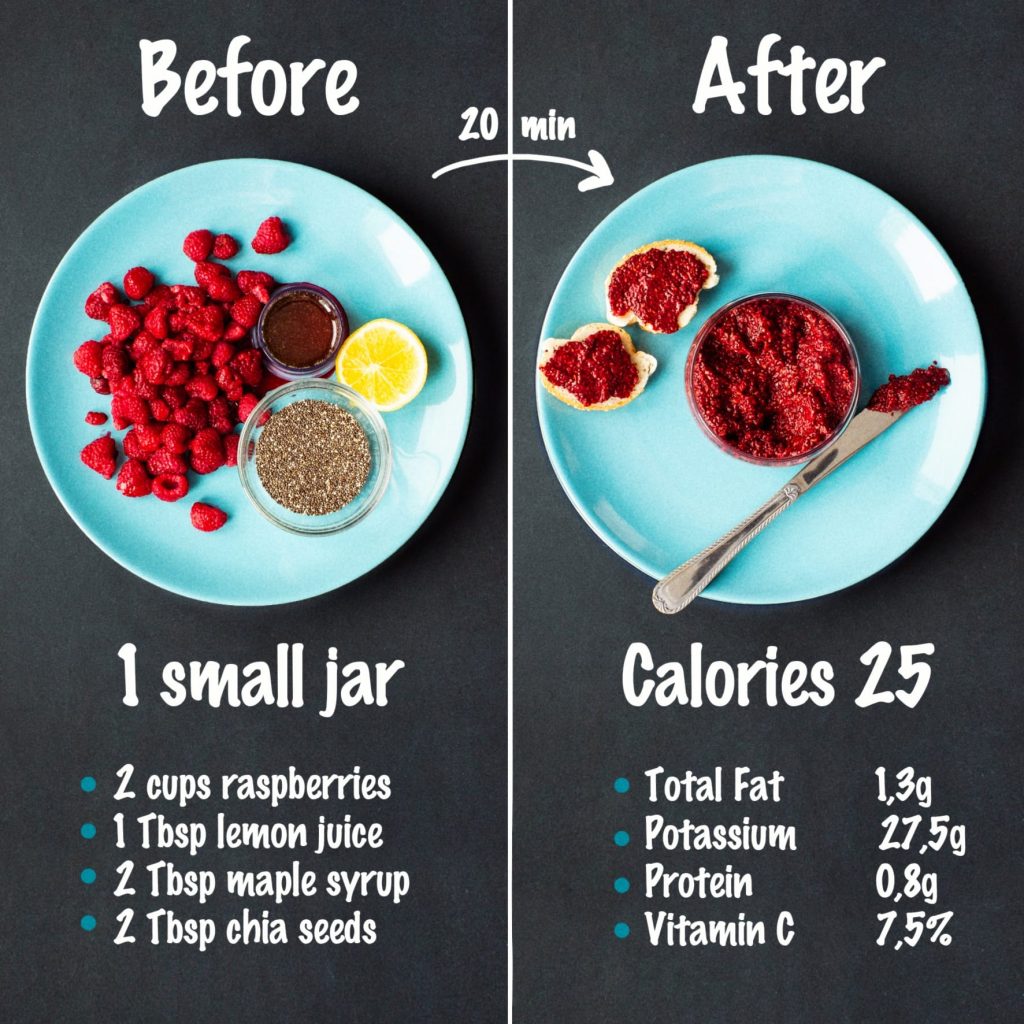 INSTRUCTION:
Combine raspberries, maple syrup, and lemon juice in a small pot over medium heat.
Stir the mixture and use a wooden spoon to gently crush the berries. Allow it to simmer on low for 10 min, stirring occasionally. Then, increase the heat to medium and let the mixture bubble for an additional 5 min.
Remove from heat and stir in the chia seeds. Allow it to cool before transferring it to a glass jar for storage in the fridge. This delicious homemade jam can be used as a condiment for your breakfasts or snacks. Enjoy!
This recipe slightly adapted from Shivani Loves Food
Video Recipe