December 28, 2018 · Written by Foodtolive Team
Raspberry Chia Jam
Prep Time: 5 minutes | Cook Time: 15 minutes | Total Time: 20 minutes
INGREDIENTS:
2 cups raspberries
1 tbsp lemon juice
2 tbsp maple syrup
2 tbsp chia seeds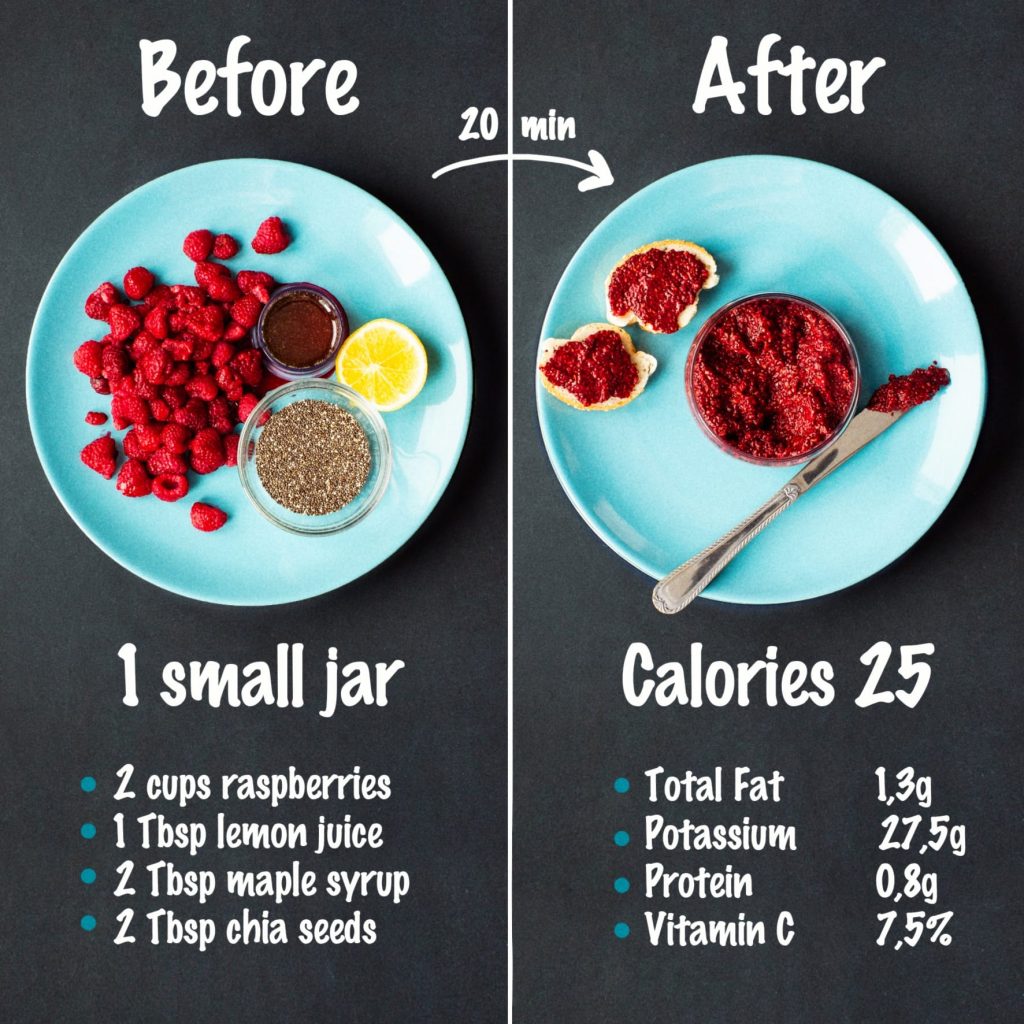 INSTRUCTION:
Place the raspberries, maple syrup and lemon juice in a small pot over medium heat.
Stir mixture and use a wooden spoon to smash the berries. Let simmer on low for 10 minutes while stirring periodically. Move the heat back up to medium and let mixture bubble for 5 more minutes.
Take off of heat and stir in the chia seeds. Let cool before transferring to a glass jar to store in the fridge. Serve as a condiment to your breakfasts or snacks and enjoy!