July 09, 2020 · Written by Foodtolive Team
Layered Acai White Chia Pudding Parfait
Delight in the vibrant layers of our Acai White Chia Pudding. This nutritious treat combines the antioxidant-rich goodness of acai with creamy white chia pudding. Perfect for a quick breakfast or a guilt-free dessert!
Prep Time: 10 min | Cook Time: 2 hours | Total Time: 2 hours 10 min | Servings: 2
INGREDIENTS:
Layer 1:
Layer 2:
1/2 cup fresh or frozen sweet cherries or raspberries
1 frozen banana
1/2 cup almond milk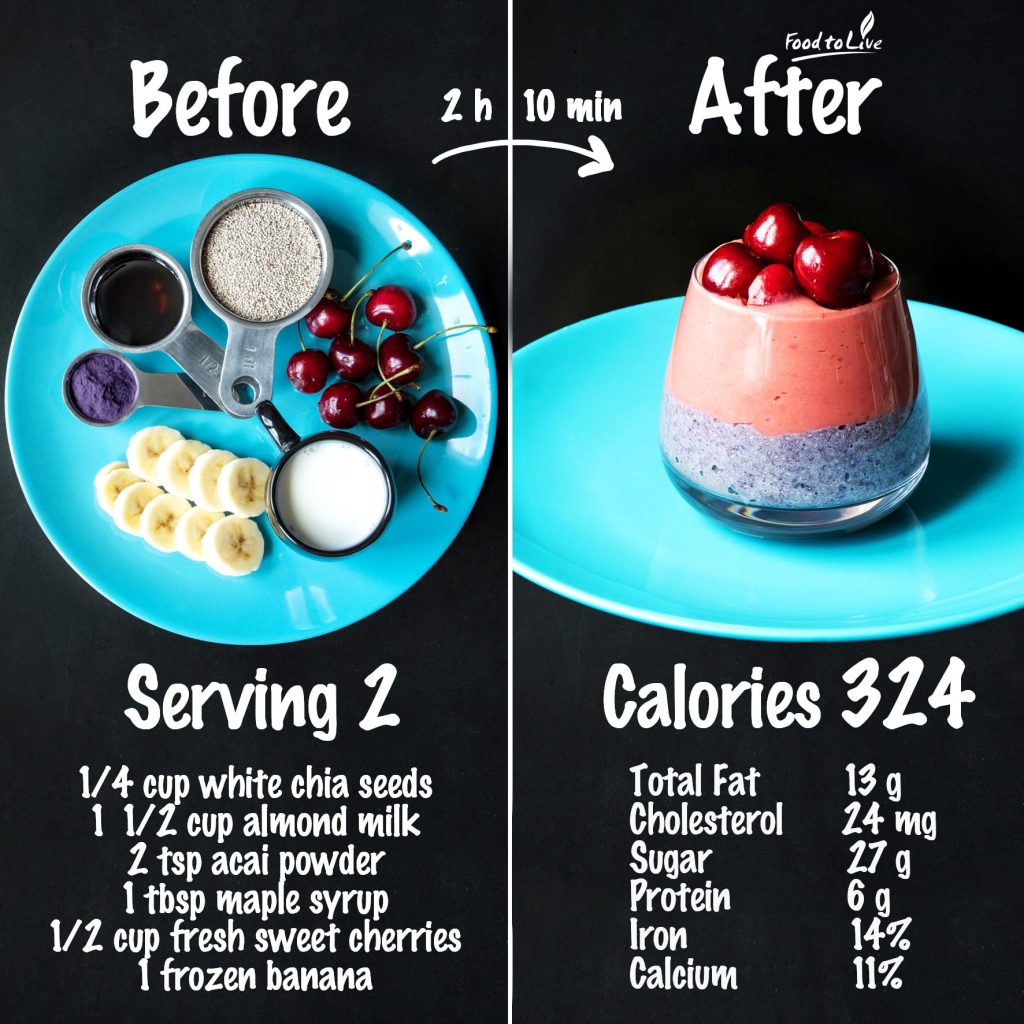 INSTRUCTIONS:
Combine the ingredients for the first layer in a bowl, ensuring they blend together seamlessly. Refrigerate for 2-4 hours, allowing it to thicken.
Spoon the chia pudding mixture into a cup or jar, creating the first layer.
For the second layer, use a blender to mix all the ingredients until smooth. Gently pour this blend over the chia pudding layer.
Top with berries of your choice and enjoy!
This recipe adapted from Choosing Chia
Video Recipe