February 01, 2019 · Written by Foodtolive Team
Immune Boosting Turmeric Citrus Smoothie
This smoothie is packed with vitamin C and plenty of nutrients like fiber and antioxidants. Keeps your immune system strong, and energized all day long!
Prep Time: 5 mins | Cook Time: 5 mins | Total Time: 10 mins | Servings: 2 smoothies
INGREDIENTS:
1 grapefruit, peeled and seeded
1 orange, peeled and seeded
1 banana, peeled
1 stalk of celery, chopped
1 tsp fresh ginger, minced
juice of 1/2 lemon
1/2 tsp hemp seeds + a little for serving
1/4 tsp turmeric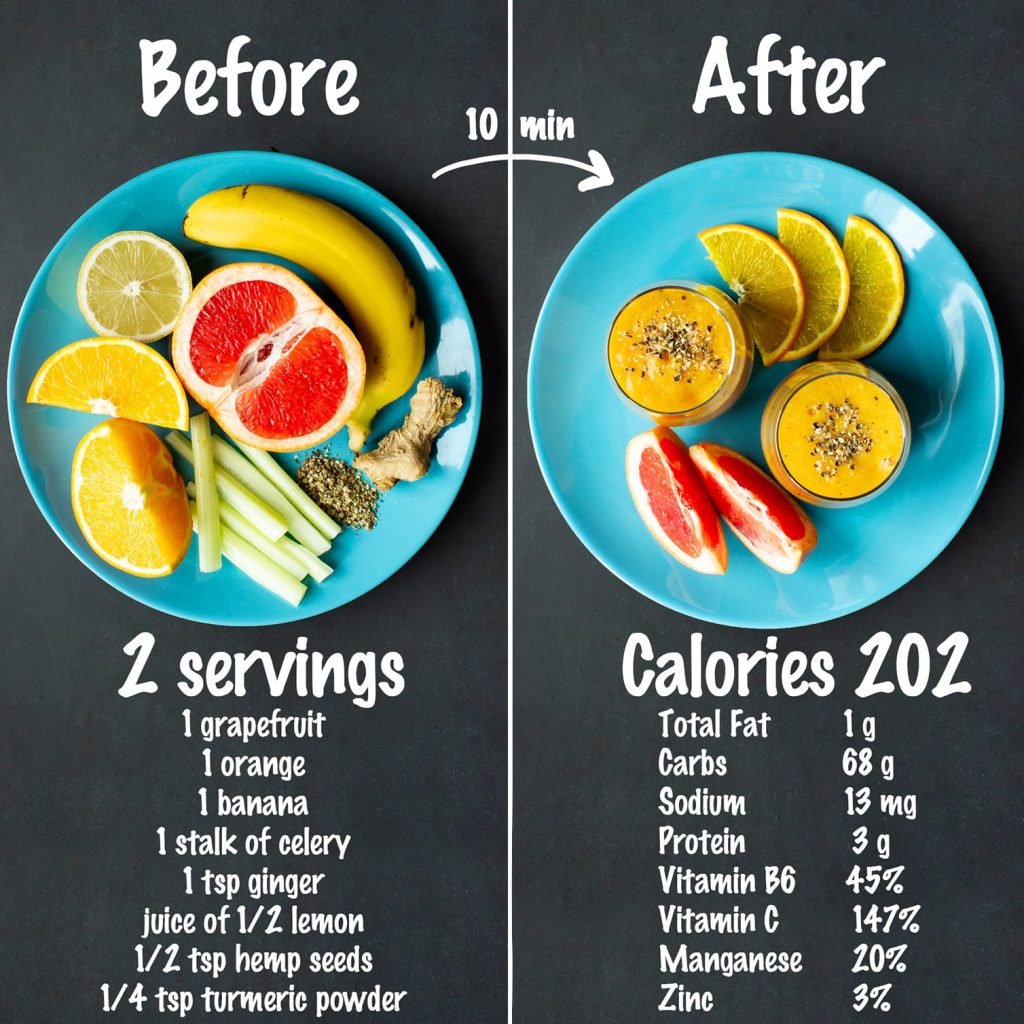 INSTRUCTIONS:
Place all ingredients in the blender and blend until smooth. Add water if needed for blending.
Serve with hemp seeds.
Enjoy!