July 26, 2019 · Written by Foodtolive Team
Creamy Macadamia Ice Cream
Savor the creamy goodness of Macadamia Ice Cream! This frozen treat blends the rich, buttery flavor of macadamia nuts with the smoothness of ice cream, creating a truly delectable dessert.
Prep Time: 10 min | Cook Time: 0 min | Total Time: 10 min (+ 5 hours for freezing) | Servings: 6
INGREDIENTS:
4 bananas
1 cup of coconut milk
1 cup heavy cream
1 cup roasted unsalted macadamia nuts
1/2 cup chocolate chips + more for topping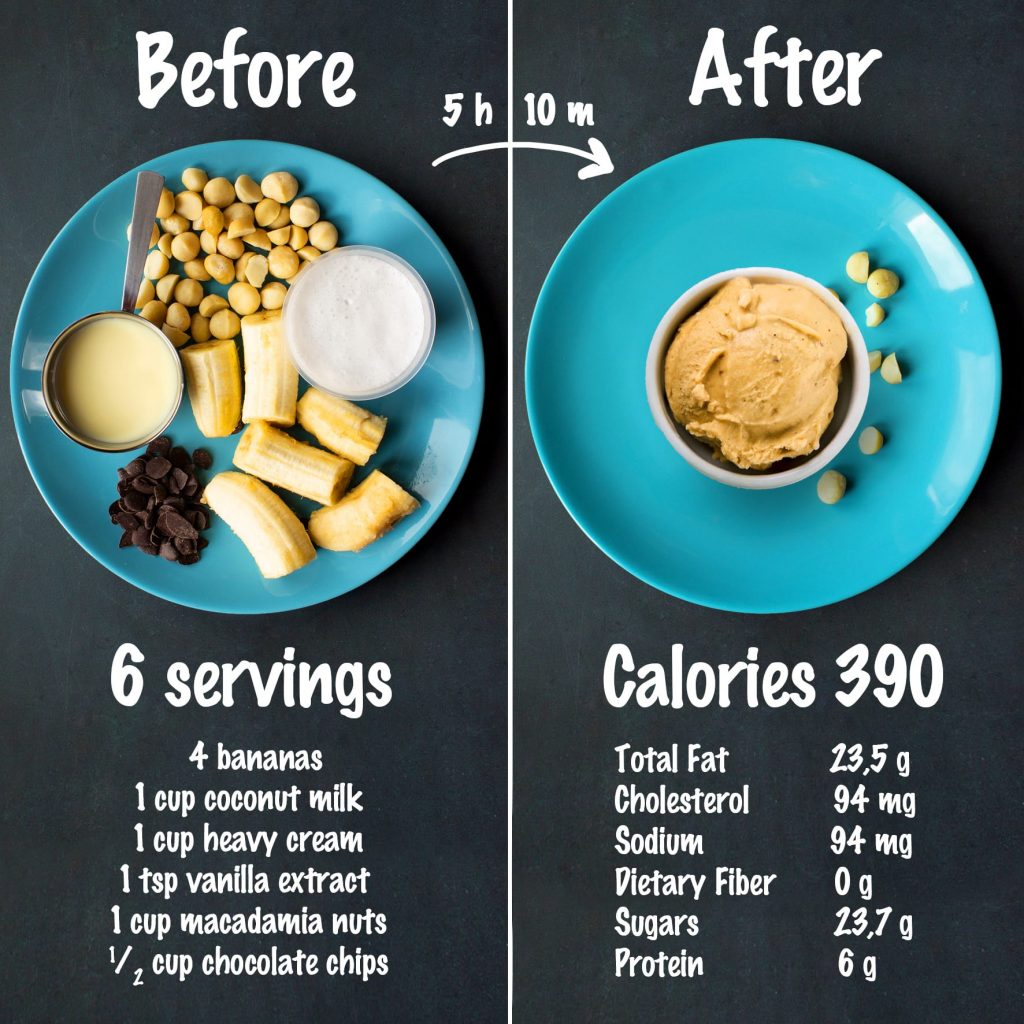 INSTRUCTIONS:
Put the bananas, heavy cream, and coconut milk in a blender. Blend until you get a smooth mixture.
Stir in the chopped roasted macadamia nuts and chocolate chips.
Pour the mixture into a container that's safe for the freezer. Let it freeze until it becomes solid.
When it's ready, scoop the ice cream into bowls and sprinkle some extra chocolate chips on top. Enjoy your delicious treat!
This recipe adapted from House Of Nash Eats
Video Recipe