December 15, 2021 · Written by Foodtolive Team
Homemade Hot Chocolate Mix In a Jar
Gift your loved ones with a homemade mugful of happiness and make this Hot Chocolate Mix! You can either layer it in a jar or just mix it all together in an airtight container. This is a great edible gift idea for the holidays.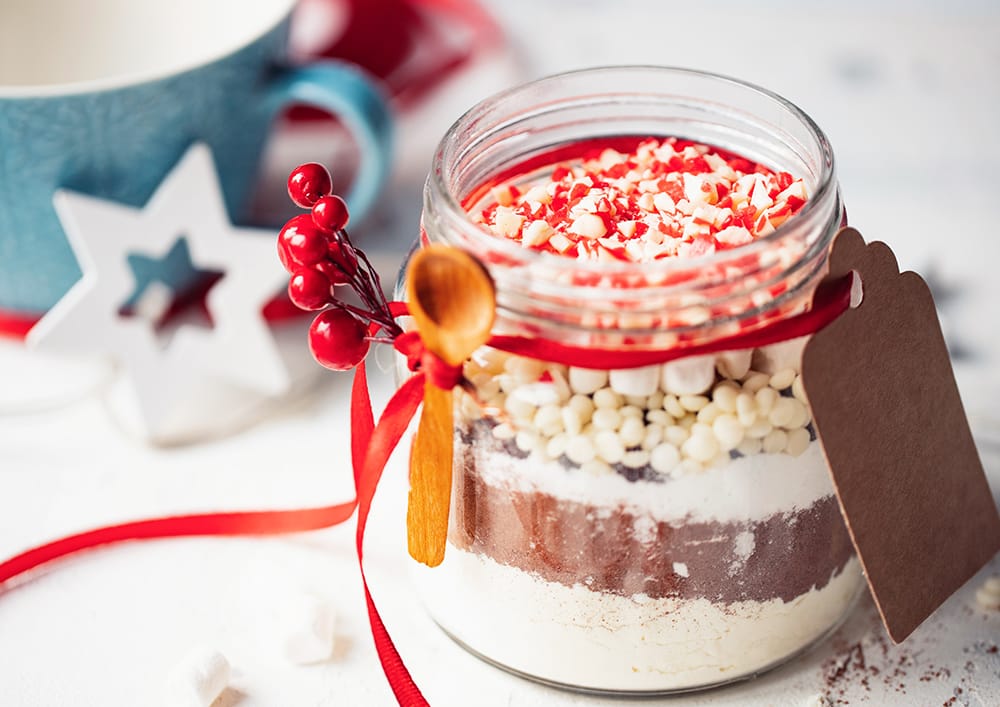 Prep Time: 5 min | Cook Time: 0 min | Total Time: 5 min | Servings: 6
Calories: 362 | Total Fat: 15.3 g | Fiber: 3.4 g | Sugar: 34.2 g | Protein: 10.9 g
INGREDIENTS:
3/4 cup whole milk powder or coconut milk powder
3/4 cup cocoa powder
1/2 cup powdered sugar
1/3 cup dark chocolate chips
1/3 cup white chocolate chips
1/4 cup mini marshmallows
2 peppermint candy canes, crushed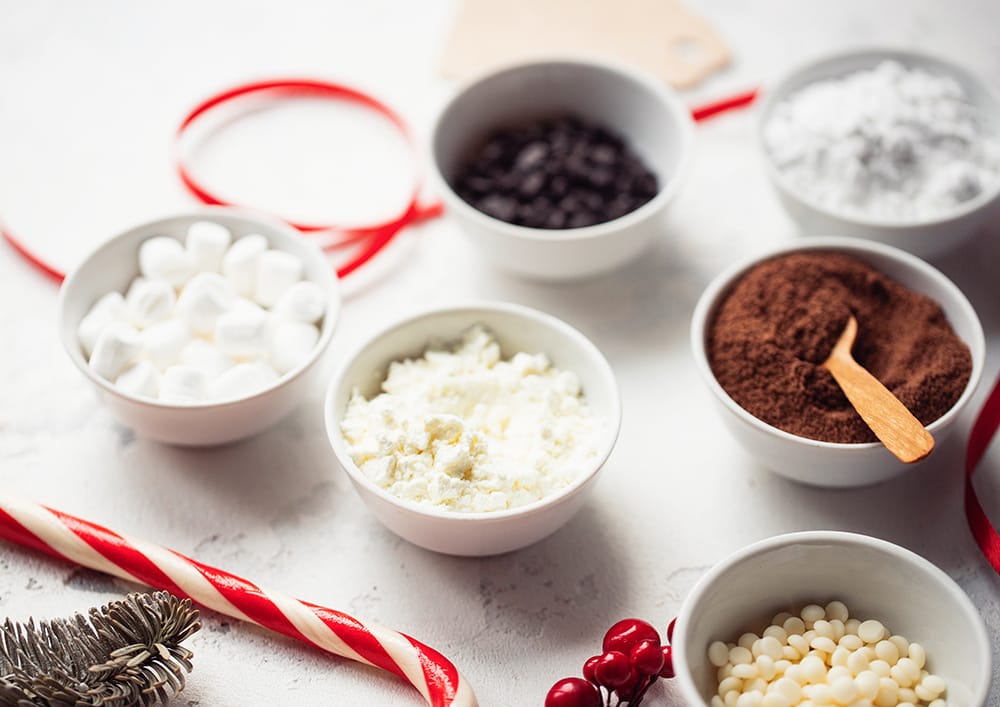 INSTRUCTIONS:
In a 24 oz jar layer the powdered milk, cocoa powder, powdered sugar, and chocolate chips. Top with the marshmallows and crushed candy canes.
Seal with a tight-fitting lid and add ribbon or a name tag if using as a gift.
Add ½ cup of the hot chocolate mix to 1 cup of boiling water in a mug and stir until completely combined.
Top with additional marshmallows, if desired, and enjoy!
Notes:
If stored in an airtight container this hot chocolate mix should last 6 – 12 months.
This recipe adapted from My Fussy Eater
Video Recipe