December 21, 2021 · Written by Foodtolive Team
Easy Hot Chocolate Bombs Recipe (+ Free Printable Gift Tag)
Gift these festive hot chocolate bombs to your family and friends! Place in a mug, pour on hot milk, give it a quick stir and you'll have a cozy warm cup of chocolatey goodness.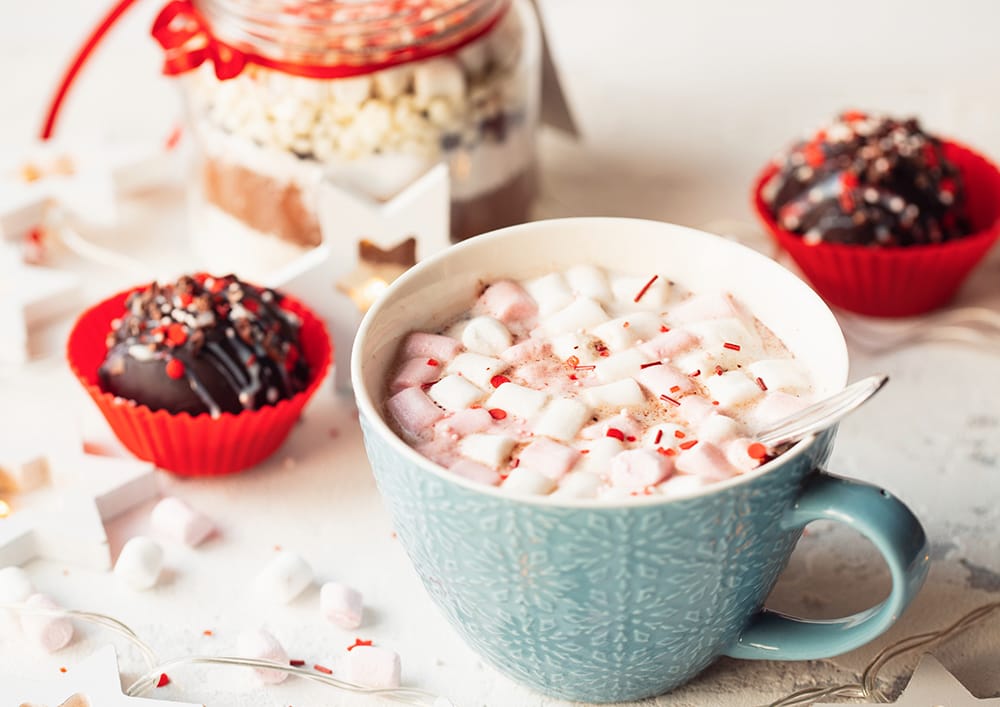 Prep Time: 5 min | Cook Time: 5 min | Chill Time: 20 min | Total Time: 30 min | Servings: 3 bombs
Calories: 278 | Total Fat: 7 g | Fiber: 1 g | Sugar: 19 g | Protein: 2 g
INGREDIENTS:
12 ounces high-quality semi-sweet chocolate bars
3 tbsp hot chocolate mix (You can use a store-bought or you can make homemade hot chocolate mix)
1/2 cup mini marshmallows
1/4 cup dark chocolate chips
1/2 cup white chocolate chips
1 tbsp cacao nibs
Holiday pops sprinkles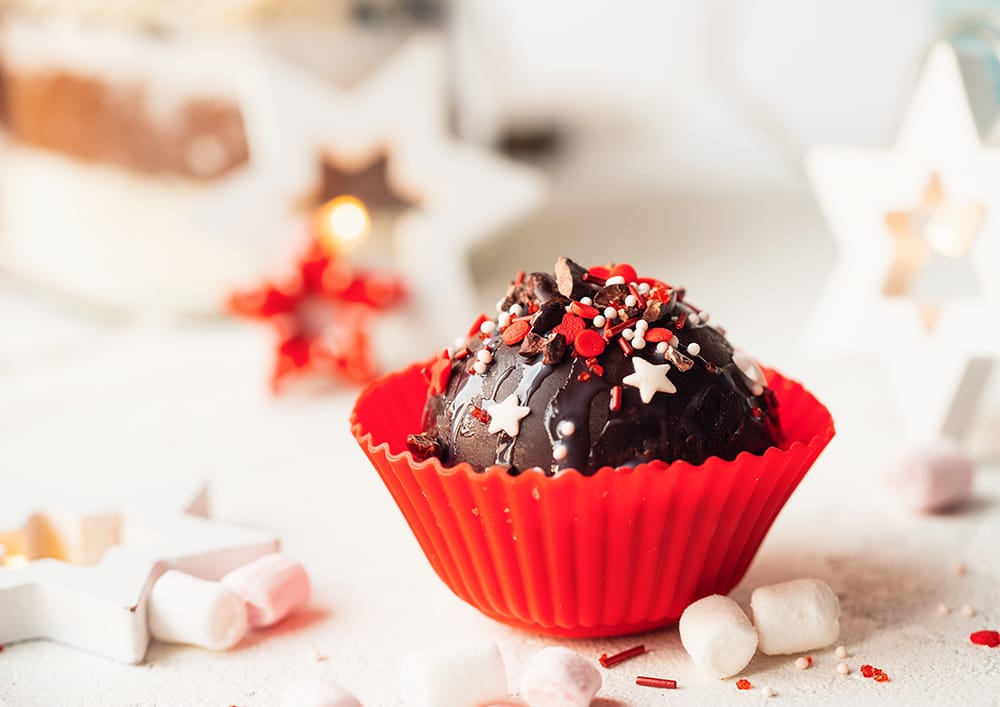 INSTRUCTIONS:
Use a double boiler to melt the chocolate.
Drop 1 tbsp melted chocolate into each cavity of the silicone half-sphere mold. Using the back of a spoon, push the chocolate up the sides until the entire mold is covered with a layer of chocolate.
Let sit at room temperature until the chocolate is completely hardened, about 20 min.
Carefully remove the chocolate from the molds.
Place 1 tbsp hot chocolate mix, 1 tsp dark chocolate chips, 1 tsp white chocolate chips, and 1 tbsp mini marshmallows into each half of the wells.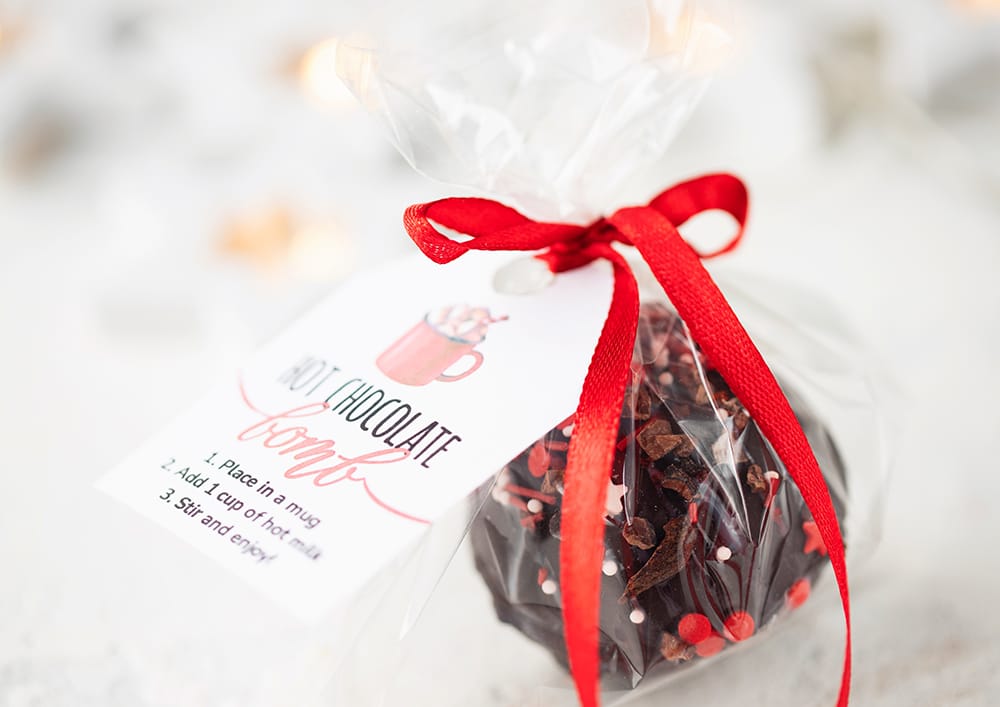 Place the empty half of each sphere, open side down, onto the plate for just a couple of seconds to melt the rim. Quickly press the melted rim against the rim of the other half to seal the sphere together.
Drizzle with melted white chocolate chips, sprinkle with cacao nibs, holiday sprinkles, candies, or really whatever you want to make your hot chocolate bombs pretty!
Add the bomb to a 5×7 cello bag or treat bag. Seal, add ribbon and gift tag (click on the link below to get a free printable gift tag).
Place the bomb in an empty mug. Pour over a cup of hot milk. Top with additional marshmallows or other toppings if desired. Enjoy!
Notes:
Store hot chocolate bombs in an airtight container at room temperature for up to 2 weeks.
This recipe inspired by Kippi At Home
Video Recipe