October 19, 2019 · Written by Foodtolive Team
Spiced Warm Punch for Fall Season
Get ready to embrace the delightful flavors of autumn with this Spiced Warm Punch. This comforting beverage is the perfect companion for crisp fall evenings and gatherings. Infused with a blend of warming spices and seasonal fruits, it's sure to fill your home with a cozy, inviting aroma.
Prep Time: 5 min | Cook Time: 30 min | Total Time: 35 min | Servings: 6
INGREDIENTS:
3 cups apple cider
2 cups orange juice
1 apple, cut into slices
1 orange, cut into slices
3 cinnamon sticks
2 slices fresh ginger
1 tsp whole allspice
1 tsp cloves
4 anise star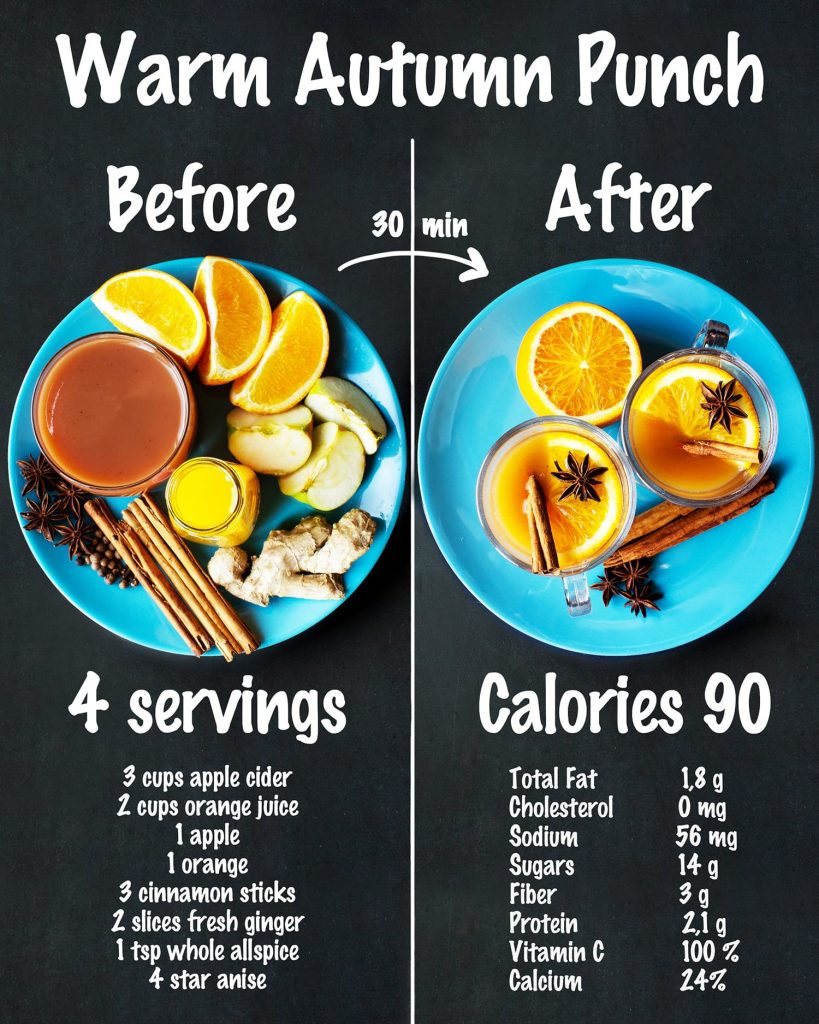 INSTRUCTIONS:
Put all the ingredients in a big pot.
Let it boil for 5 min, then lower the heat and simmer with the lid on for 25 min. Give it a stir now and then.
Take out the star anise and cinnamon sticks.
You can keep it warm in a slow cooker if you're having a party or serve it right from the stove.
Add an orange slice and a star anise for a nice touch.
Enjoy!
This recipe inspired by Cooking Classy
Video Recipe