May 03, 2019 · Written by Foodtolive Team
Fresh Spring Sandwich with Sprouts
This packed with flavor fresh spring sandwich with sprouts is the best choice for your lunch!
Prep Time: 5 mins | Cook Time: 5 mins | Total Time: 10 mins | Servings: 4
INGREDIENTS:
8 slices whole grain bread
4 ounces vegan cream cheese
green lettuce
1 cucumber, sliced in 1/4 inch slices
2 ripe tomatoes, sliced
2 radishes, sliced thin
sprouts mix (alfalfa, broccoli or other your favorite sprouts)
1/4 cup mustard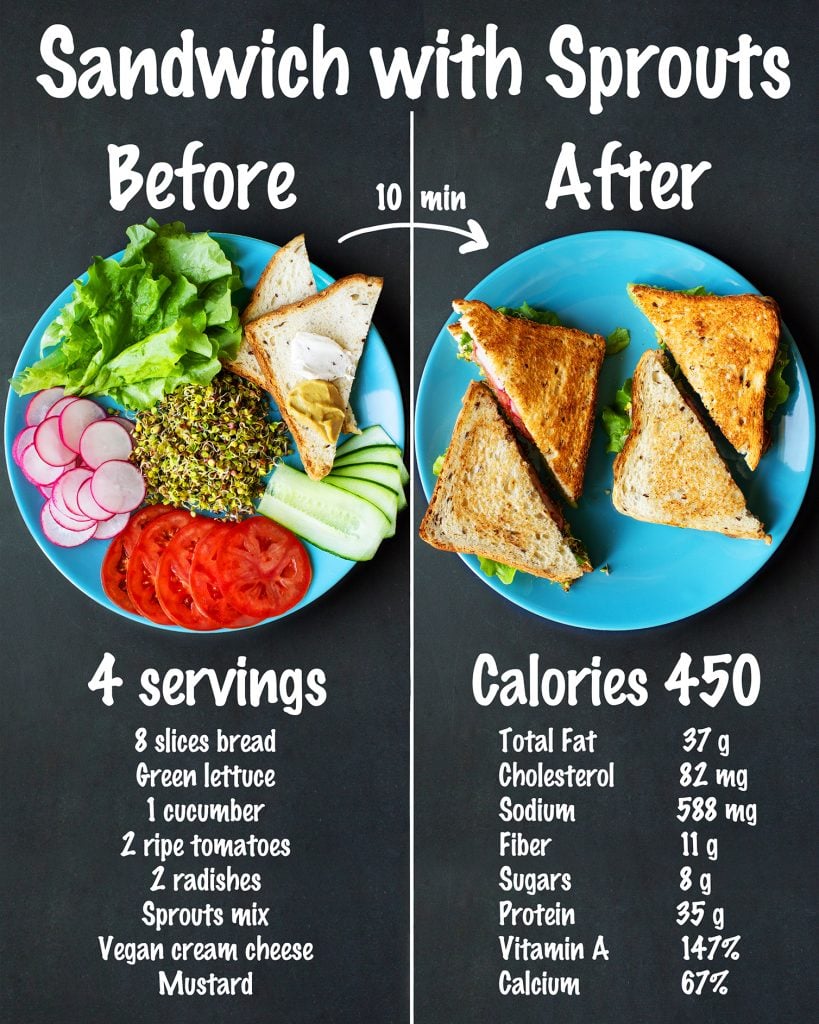 INSTRUCTIONS:
Toast the bread slices.
To build the sandwiches, spread four of the pieces of bread with the cream cheese. Top with lettuce, cucumber, sprouts, tomato, and radish.
Spread the other four slices of bread with the mustard and top your sandwich.