December 21, 2021 · Written by Foodtolive Team
On-The-Go Food Ideas
Nowadays people are busier more than ever. It seems like such a hectic life-style is only progressing and it not going to slow down. Our life circumstances like long working days and personal affairs often make us feel exhausted to such extent that we forget about a well-balanced diet. For most people a healthy diet is associated with prohibitions, while in reality, it doesn't require anything but consuming good food. As a result, it leads to longevity. Still, there is no person who wouldn't at least once try grab-and-go food. In fact, it is on the upswing now even though it's not always healthy.
One of Food to Live's purposes is to give people easy access to delicious foods. Thus, we would like to share some healthy food for on-the-go ideas to familiarize you with this trendy snack practices.
Feeling slightly peckish at work? Then snack on! Here are some quick and nutritious snack ideas: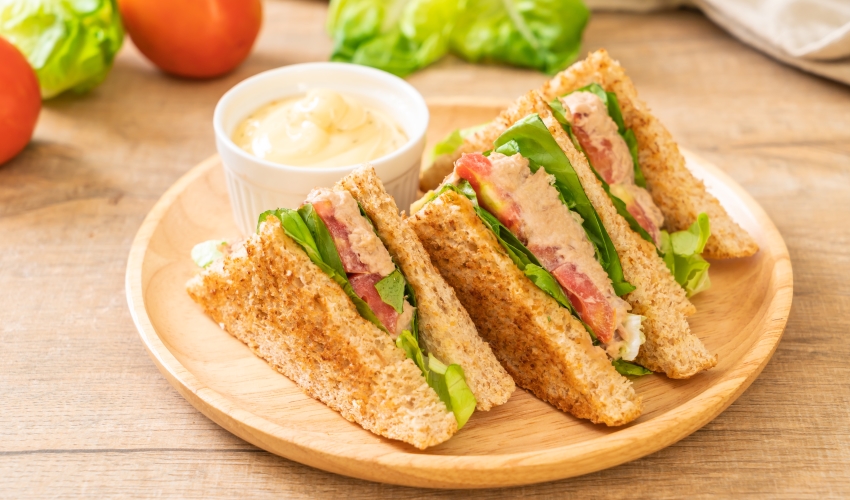 Sandwiches
Delicious butties with minimum calories and maximum nutrients. Easy to prepare, easy to enjoy.
1. Tuna Salad Sandwich
Ingredients:
bread slices
a can of tuna in water
chopped celery
chopped onion
2 pcs. lettuce
1 tbsp. yogurt
salt
pepper
Steps:
Mix yogurt, tuna, parsley, onion in a bowl. Add pepper and salt to your taste.
Take sliced bread and put lettuce inside.
Spread tuna mixture on bread slices. Put a second lettuce on it.
Top with remaining bread slice.
2. Turkey Apple Cheddar Sandwich
Ingredients:
sliced bread
1 green apple
cheddar cheese
2 pcs. lettuce
2-3 slices cooked turkey
Steps:
Put lettuce inside the bread. Cut the apple into slices (you only need 4 per sandwich). Put them on lettuce.
Put cheddar cheese next (note that you can add any other cheese you like).
Slice turkey and top with a second slice of bread.
3. Smoked Salmon & Cucumber Sandwich
Ingredients:
sliced wholegrain bread
100g spreadable cream cheese
200g smoked salmon
1 cucumber
lemon
greens/microgreens
Steps:
Chop the greens.
Zest a lemon using a microplane grater.
Mix cheese with greens and lemond zest adding 0.5 tbsp. of lemon juice.
Spread cream cheese on bread.
Slice cucumber.
Put cucumber slices and fish on a sliced bread.
Top with the remaining bread.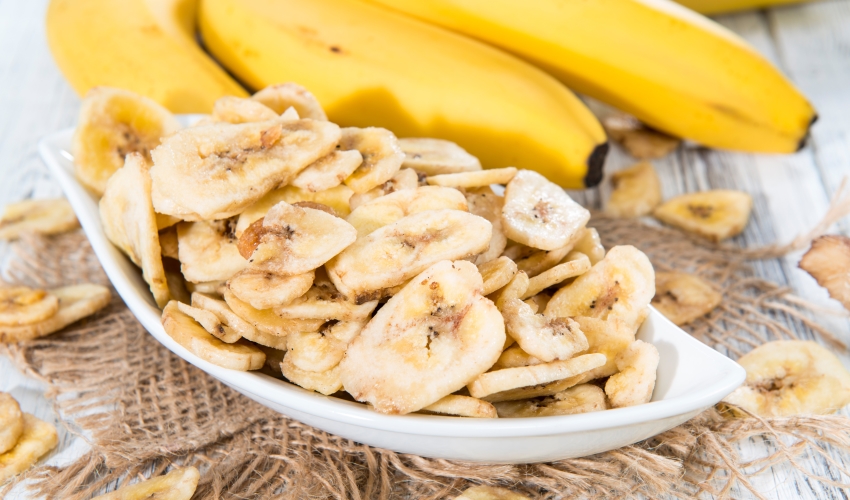 Chips
A wonderful gluten-free alternative of potato chips. Quick to make, quick to love.
1. Healthy Carrot Chips
Ingredients:
3 peeled carrots
1 teaspoon olive oil
sea salt
Steps:
Cut carrots into slices.
In a bowl, put sliced carrots, add olive oil, salt and mix.
Preheat oven to 180 degrees.
Line a baking sheet with parchment paper. Place a baking dish with the carrots in the oven.
Bake for 15 minutes.
2. Banana Chips
Ingredients:
3 bananas
1 lemon
cinnamon
Steps:
Peel bananas and slice them.
Place banana slices on a baking sheet lined with parchment paper.
Squeeze a lemon juice and sprinkle it with bananas.
Sprinkle bananas with cinnamon.
Bake at 180 degrees for 40 minutes.
3. Cucumber Chips
Ingredients:
a few cucumbers
lemon juice
1 tbls vinegar
ground black pepper
Steps:
Cut cucumbers into slices.
Mix lemon juice, vinegar and pepper.
Dip cucumber slices into the mixture and enjoy!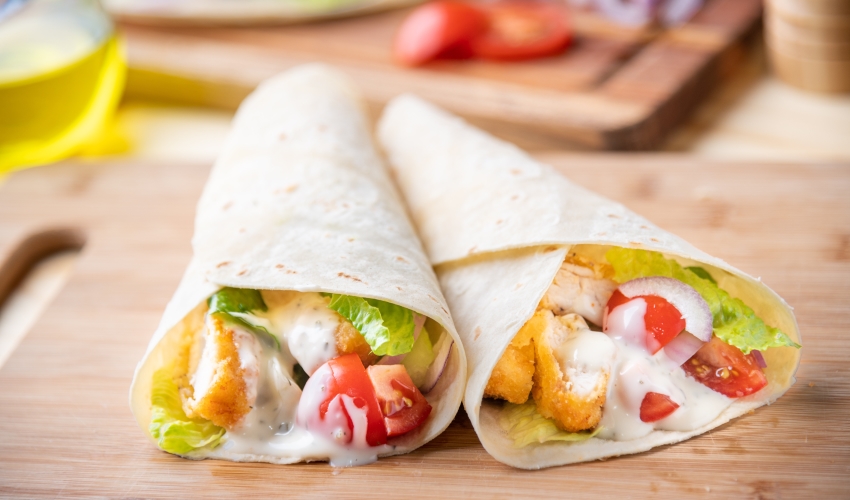 Wraps
A great kebab substitute for a quick and healthy lunch.
1. Chicken Wraps
Ingredients:
chicken fillet
garlicky yogurt sauce
lattuce
onion
pepper
tomato
cucumber
carrot
salt, ground pepper
Instructions:
Rinse the vegetables under cold water and peel them.
Add salt and pepper to meat.
Slice peppers and cucumbers, grate carrots, cut onions.
Fry the meat until ruddy crust.
Add pepper, carrot, onion, salt and lightly fry them. Vegetables should remain crispy.
Spread your pita bread with garlicky yogurt sauce.
Put lettuce and all other ingredients.
Wrap the bottom edge of the pita bread. [1]
2. Lentils Vegan Wraps [2]
Ingredients:
tortilla bread
mixed salad
lentils
sauce
Mixed salad:
tomatoes
cucumber
lettuce
onion
pepper
parsley leaves
mint leaves
2 tbsp olive oil
lemon juice
pinch of salt
Sauce:
250 grams soy yogurt
1 tbsp dill chopped
1 clove garlic crushed
pinch of salt
Steps:
Cook the lentils.
Chop the vegetables on a cutting board.
Mix the vegetables adding olive oil, lemon and season them with salt.
Mix the yogurt with garlic, dill and salt.
Spread sauce on your tortilla bread.
Wrap all the ingredients.
3. Mexican Fish Wraps [3]
Ingredients:
lime zest (1 lime)
lime juice
fish fillet (up to 1 kg)
2 egg whites (beat with a fork)
breadcrumbs (100g)
oil spray
tomato salsa
lettuce
tortilla bread
Steps:
Cut fish and spray the fish stripes with lime zest. Add salt and pepper to your taste.
Dip the fish stripes into the egg whites and then into breadcrumbs.
Put fish on a baking sheet. Sprinkle the fish with oil and grill for 2 minutes.
Flip fish stripes over spraying again with oil (if needed) and continue grilling for 2 more minutes until tender.
Add the lime juice into tomato salsa and mix up.
Place all the ingredients on tortilla.
Wrap the bottom edge of the tortilla.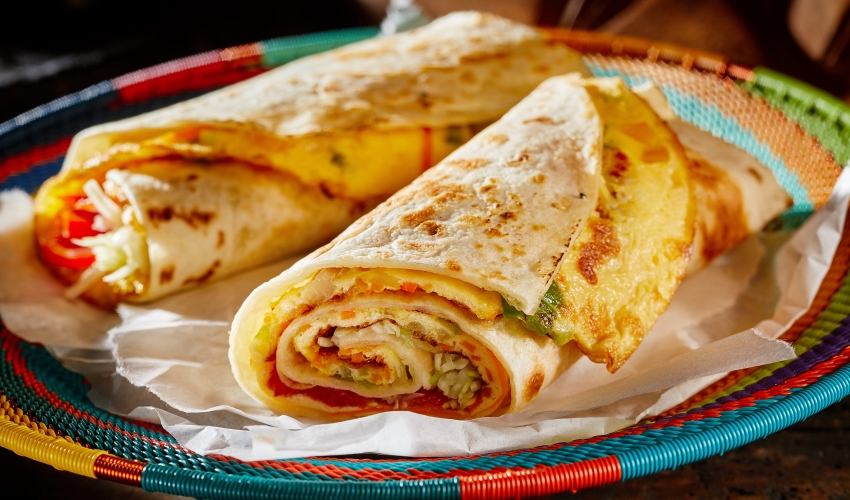 Rolls
Amazing home-made snack that can be stored in fridge for later.
1. Mexican Egg Rolls
Ingredients:
an egg
oil
2tbls of tomato salsa
1 tbsp of coriander
Steps:
Beat the egg with 1 tbsp water.
Heat the frying pan and add the egg throughout the pan.
Tip the pancake on a plate and spread with salsa.
Top with coriander and roll it up. [4]
2. Pork Sausage Rolls
Ingredients:
minced pork
an egg
thyme
a few sprigs of fresh thyme
mustard seeds
apple
1 leek
500g puff pastry
Steps:
Dice the vegetables and the apple.
Place minced pork, leek, apple, mustard seeds are thyme leaves in a bowl. Season them all.
Roll out the pastry and put a bit of minced pork in each strip.
Brush with beaten egg and roll up.
Dock a pastry and bake until tender. [5]
3. Eggplant Vegetable Rolls
Ingredients:
2 eggplants
valerian leaves
5 tbsp. flour
parmesan cheese
olive oil
basil leaves
1 handful of pine nuts
2 cloves garlic
salt
pepper
2 tabs seasoning (any spices you prefer)
Pesto sauce:
Mix valerian, garlic, basil, olive oil (3 tbs.), finely grated parmesan cheese, pine nuts, salt and pepper in a food processor.
Steps:
Slice eggplants on a cutting board and season with salt, pepper, spices on both sides, then roll in flour.
On a frying pan, fry for 1-2 minutes until golden.
Spread pesto sauce on eggplant strips.
Serve and enjoy
As you can see, on-the-go meal prep is as easy as beans! Grab and go meals is currently a rising trend that is not expected to decrease in the years to come. Thus, it's important that we choose the proper on-the-go snacks to not only satisfy out hunger but also to benefit from.
In the process of pursuing your dreams, don't forget to take a good care of yourself – whenever you feel tired, overloaded with tasks during a hard-working day, out of energy, just take a short break. Snack time heals all wounds.
References