May 12, 2023 · Written by Foodtolive Team
Vegan Parmesan — 3 Easy Ways
Do you crave the rich, savory flavor of parmesan but prefer a plant-based lifestyle? Get ready to taste the magic with this vegan parmesan recipe! Bursting with flavor and wholesome goodness, this nutty blend will elevate your favorite dishes to the next level. Perfect on top of everything! Nut free option included.
Prep Time: 5 min | Cook Time: 0 min | Total Time: 5 min | Servings: 16
Calories: 56 | Total Fat: 4.9g | Sugar: 0.2g | Fiber: 1.1g | Protein: 2.5g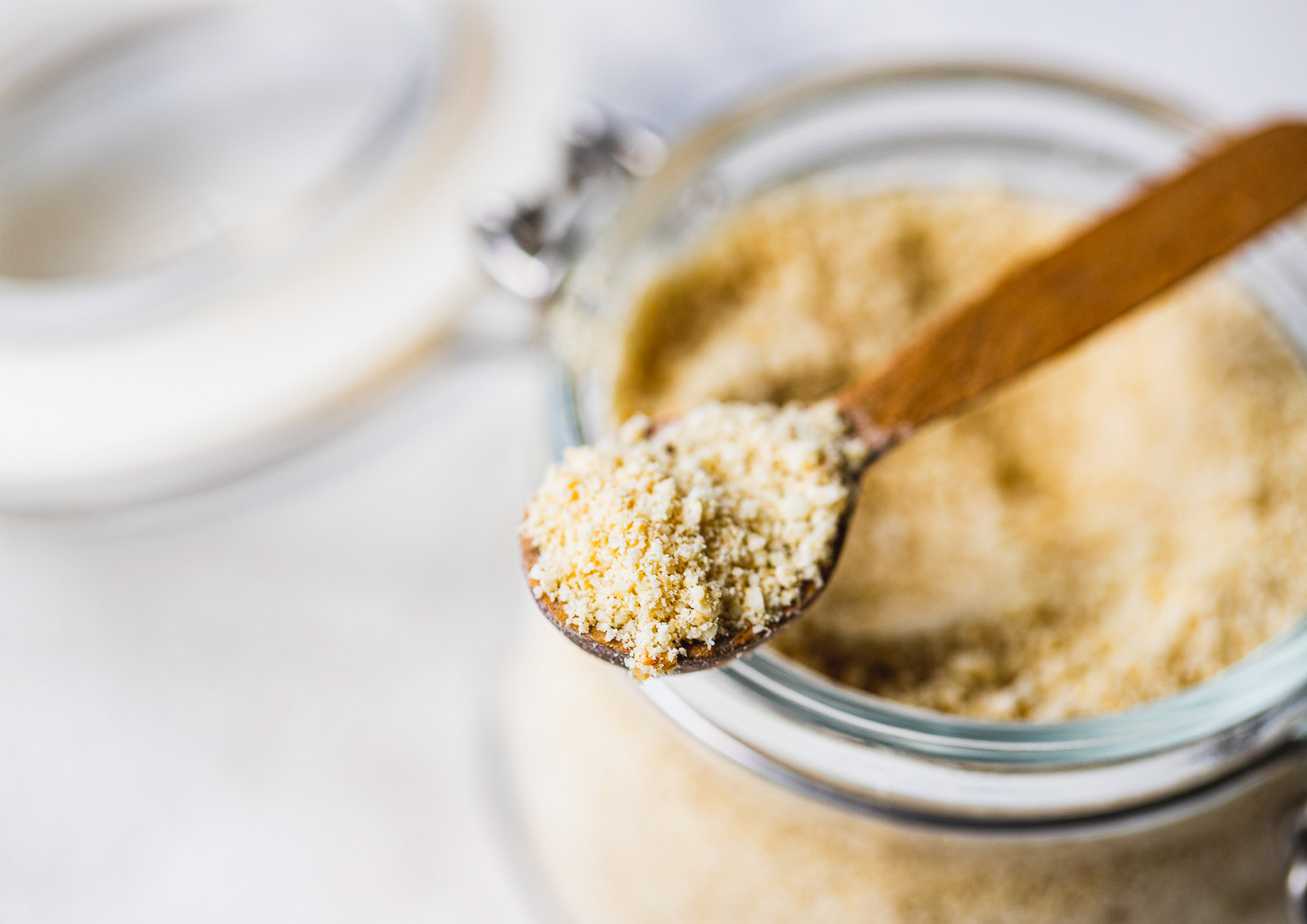 INGREDIENTS: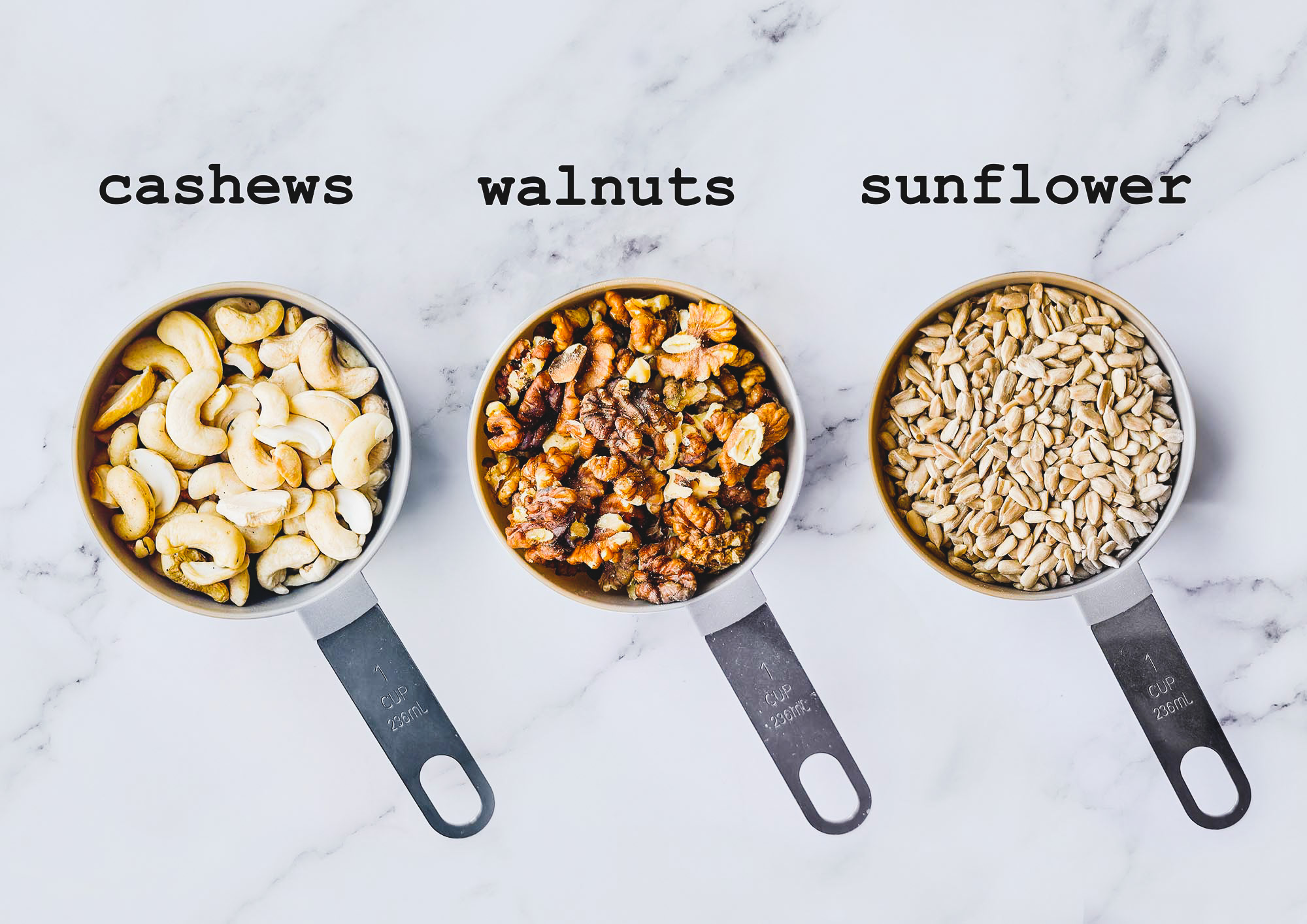 INSTRUCTIONS:
Toss all ingredients into a food processor and give it a quick pulse until the mixture reaches a crumbly consistency. Be careful not to over-process, or it'll turn into a paste.
Sprinkle it on vegan pizzas, pasta, roasted veggies, chilaquiles, breadsticks, or wherever your taste buds lead you!
Store your vegan parmesan in the fridge for up to a few weeks.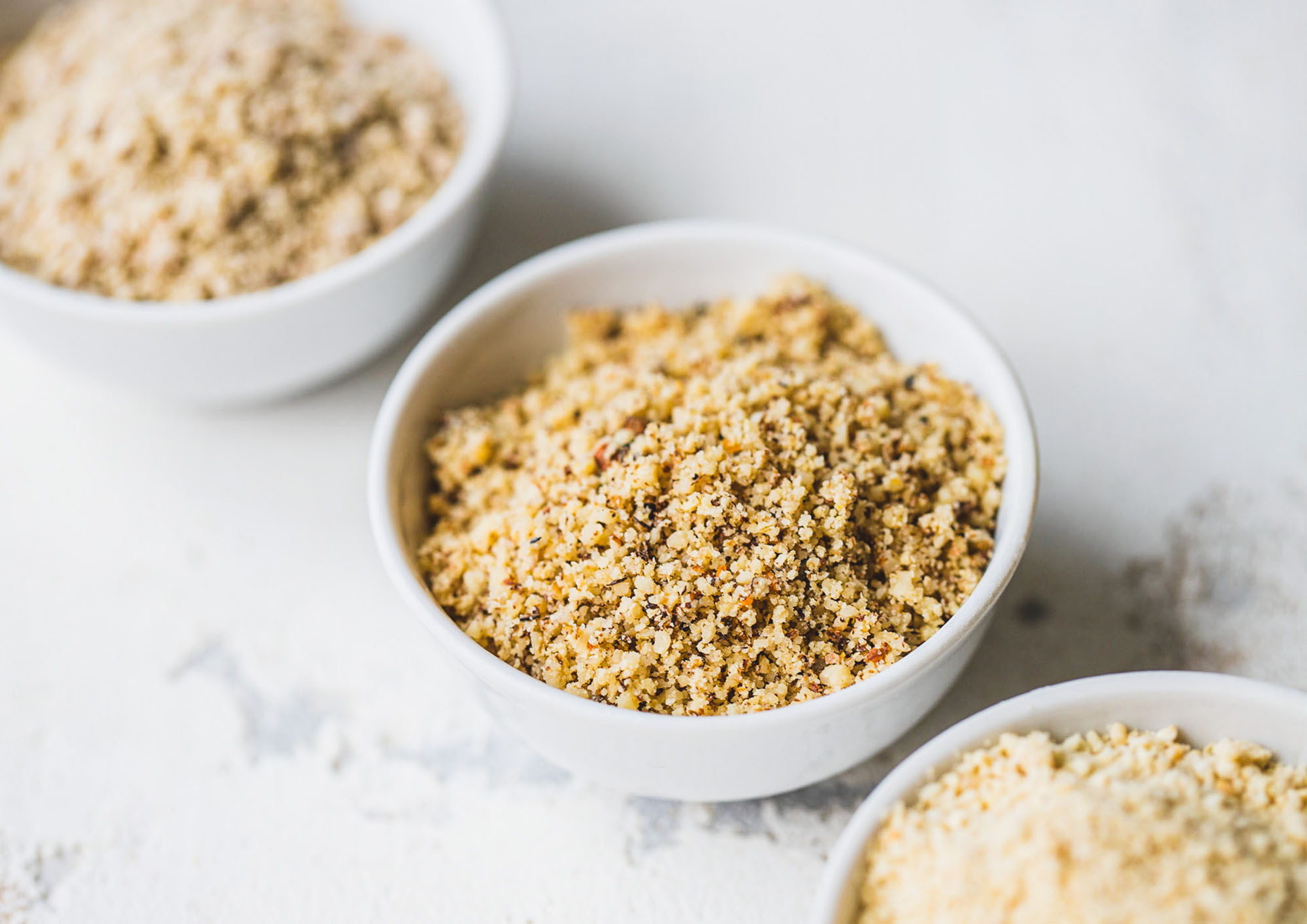 Note:
This recipe also works with almonds, pumpkin seeds or even hemp seeds. You can also try a mix of nuts and seeds.
This recipe adapted from Nora Cooks
Find more easy vegan recipes in our previous posts:
Video recipe: