June 07, 2019 · Written by Foodtolive Team
Vegan Mango Cashew Yogurt
Mango is naturally sweet, tangy, but best of all: guilt-free. You don't need to be vegan to fall in love with this mango cashew yogurt recipe. The vibrant flavor of mango, the bright citrus taste of lemon juice, and the sweetness of maple syrup combine with the subtle nuttiness of cashews to make a dish that will have you wondering how you ever lived without it.
Prep Time: 5 min (+4 hours soaking) | Cook Time: 10 min (+30 min freezing) | Total Time: 15 min | Servings: 3
INGREDIENTS
1 cup raw cashews, soaked for a minimum of 4 hours, washed and drained
1/2 cup rice milk
juice of 1/2 lemon
1 tbsp maple syrup
1/2 ripe mango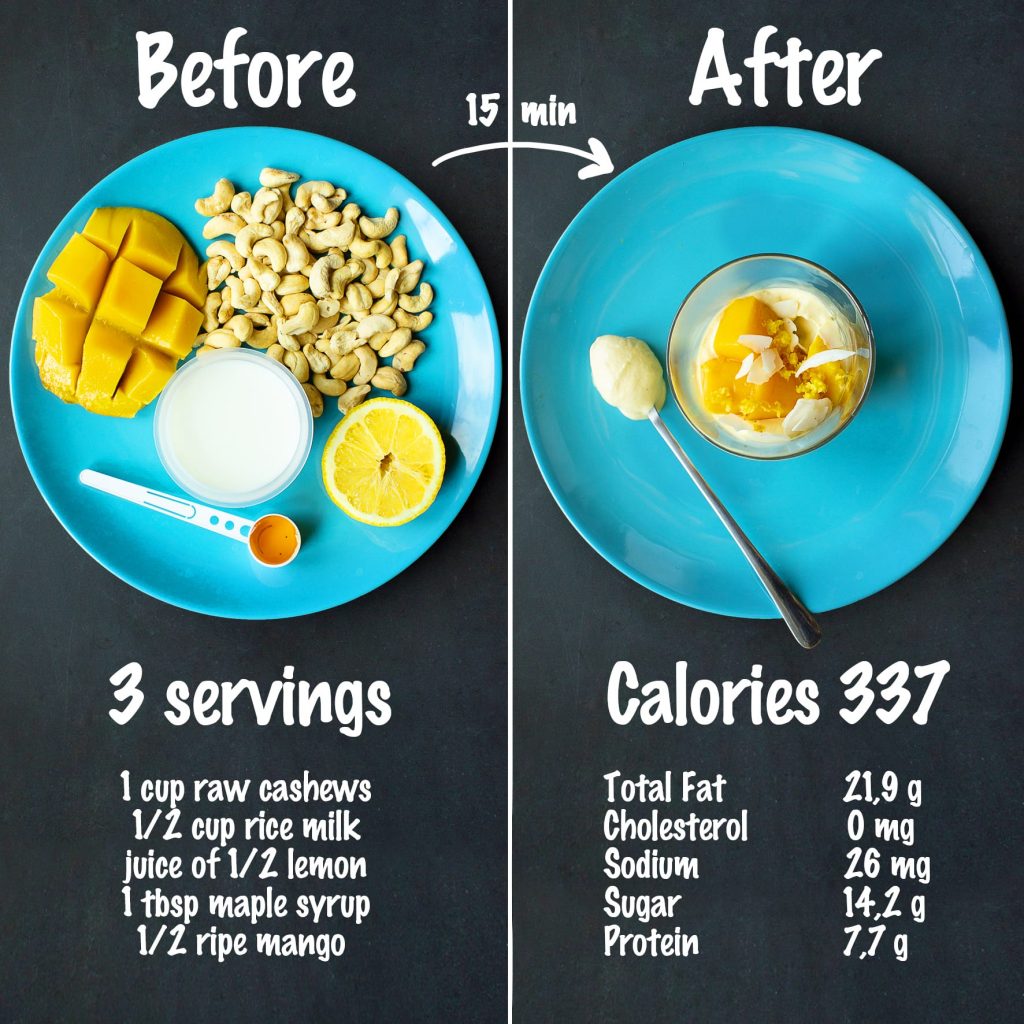 INSTRUCTIONS
Combine all of the "yogurt" ingredients in your high-speed blender.
Blend for a couple of minutes or until you get a silky rich cream. Pause as many time as is necessary to scrape down the sides and fold any remaining chunks of cashews into the cream.
Transfer the "yogurt" into a jar or airtight container.
Allow cooling in the fridge for 30 minutes before serving.
Top with ripe mango, coconut flakes, and lemon zest.
Store the "yogurt" in the fridge for up to 3 days.