July 13, 2019 · Written by Foodtolive Team
Vegan Prune Slice
Loaded with sweet prune and chocolate goodness, this vegan chocolate & prune slice is easy to make sticky treat made better with prunes.
Prep Time: 5 min | Cook Time: 20 min | Total Time: 25 min | Servings: 8
INGREDIENTS:
Base
Prune Layer
Top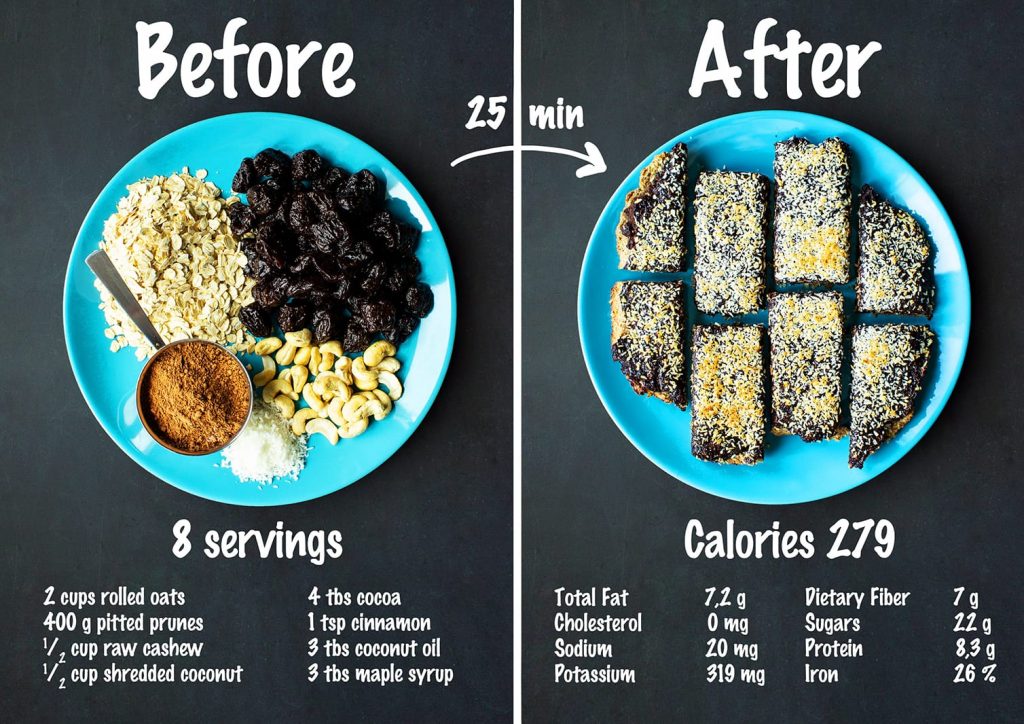 INSTRUCTIONS:
Preheat oven to 175 degrees C.
Line an 8×8 slice pan with baking paper or parchment.
Combine all base ingredients into a food processor and blitz until combined and mixed sticks together. Press the mix firmly and evenly into the slice tray.
Clean out processor and add all chocolate layer ingredients to the now clean bowl. Blitz until combined and spread evenly over the base layer.
The mix is sticky so I use a wet fork to wrestle it into submission. Sprinkle enough coconut to cover the slice all over.
Bake in the oven for 20 minutes. To toast the coconut top layer, pop the slice under the broiler for a minute or two to toast.
Remove from oven and let the slice rest for 10 minutes for cutting to serve.