March 31, 2020 · Written by Foodtolive Team
No-Bake Hazelnuts Cherry Bars
Medjool dates, oats, blanched hazelnuts, dried cherries, and cocoa powder come together to create a tart and sweet treat.
Prep Time: 5 min | Cook Time: 10 min (+1 hour for chilling) | Total Time: 15 min | Servings: 9 bars
INGREDIENTS: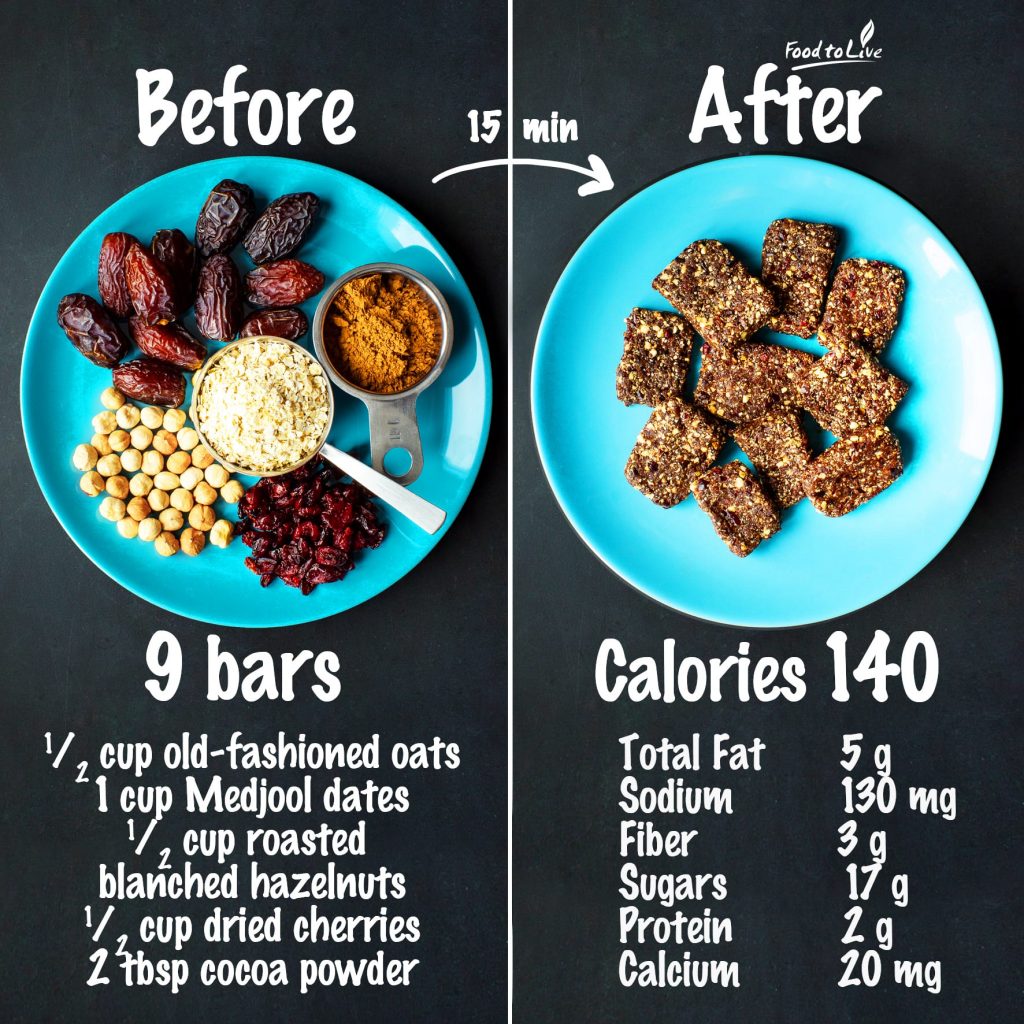 INSTRUCTIONS:
In a large food processor bowl, combine oats, dates, hazelnuts, cherries, cocoa powder and salt. Process 1- 2 minutes, or until mixture resembles a crumbly dough.
Turn mixture onto wax paper and shape evenly into a 1/2-inch thick rectangle.
Chill at least 1 hour and cut into 9 bars.
Enjoy!