April 13, 2022 · Written by Foodtolive Team
Chocolate Kamut Granola
This is the easiest healthy chocolate granola recipe that's oil-free, low in sugar, and ready in under 30 minutes! Feel free to customize this recipe with your favorite nuts, seeds, and dried fruit.
Prep Time: 5 min | Cook Time: 20 min | Total Time: 25 min | Servings: 4
Calories: 292 | Total Fat: 8.5g | Fiber: 5.4g | Sugar: 7.3g | Protein: 6.6g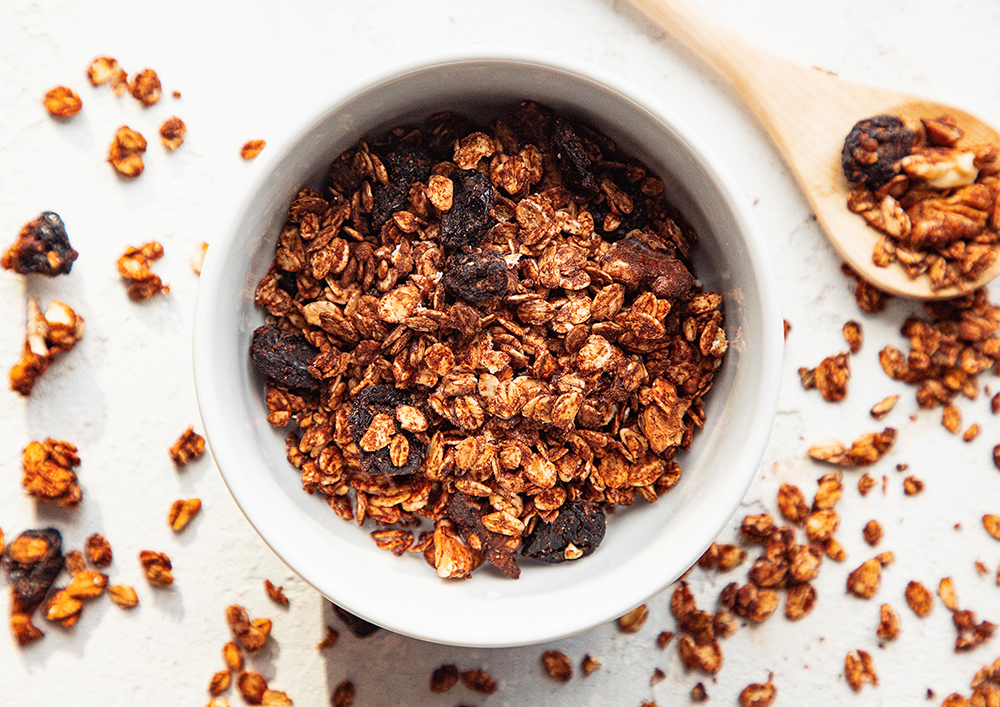 INGREDIENTS: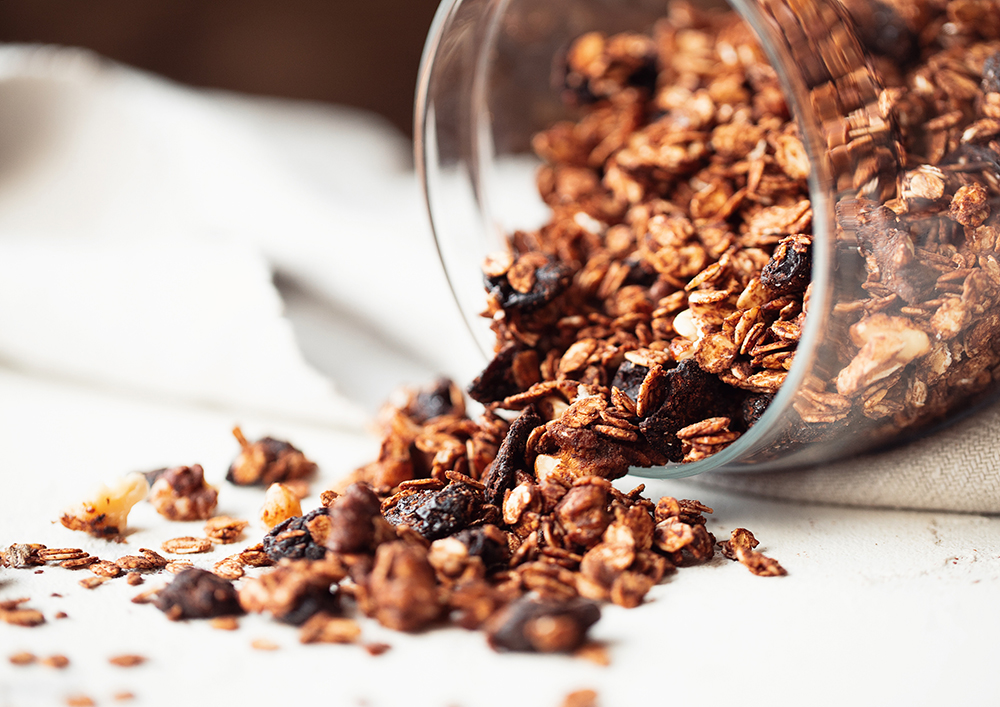 INSTRUCTIONS:
Preheat the oven to 300°F and line a baking sheet with parchment paper.
In a large bowl, combine the kamut, walnuts, cherries, cocoa powder, protein powder and salt. Drizzle in the maple syrup. Stir until combined.
Scoop the granola onto the baking sheet.
Bake for 20 min, stirring halfway.
Let cool for 15 min before serving.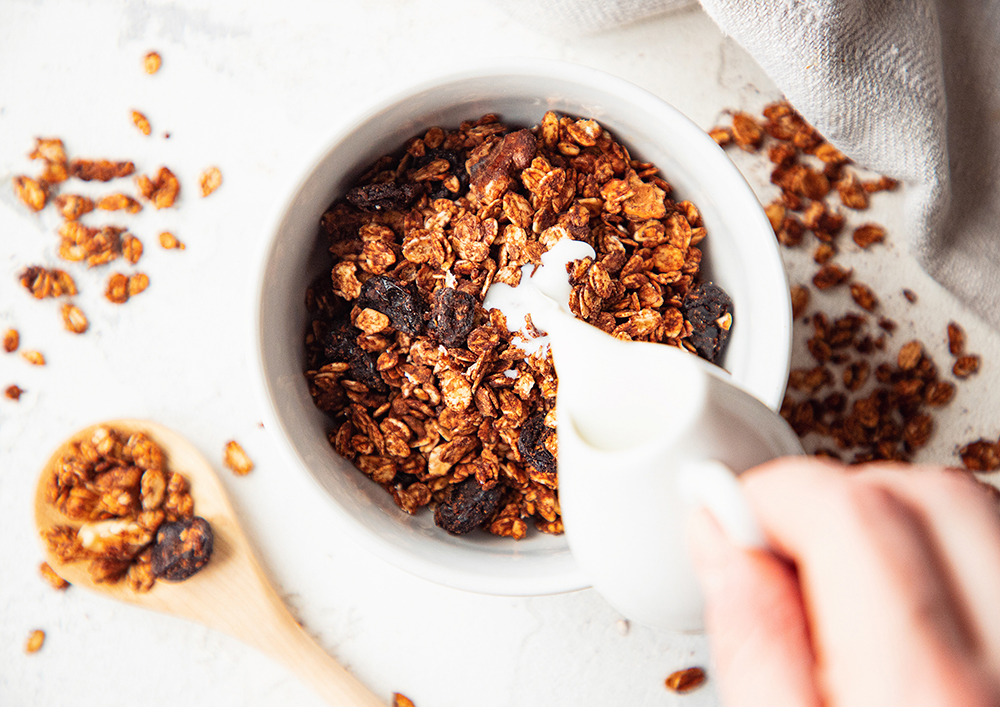 NOTES:
Feel free to use rolled oats instead of kamut.