December 16, 2019 · Written by Foodtolive Team
Tri-Color Quinoa & Roasted Vegetable Salad
Tri-color quinoa is combined with crisp roasted vegetables for an easy grain salad packed with protein and flavor!
Prep Time: 10 min | Cook Time: 30 min | Total Time: 40 min | Servings: 4-6
INGREDIENTS: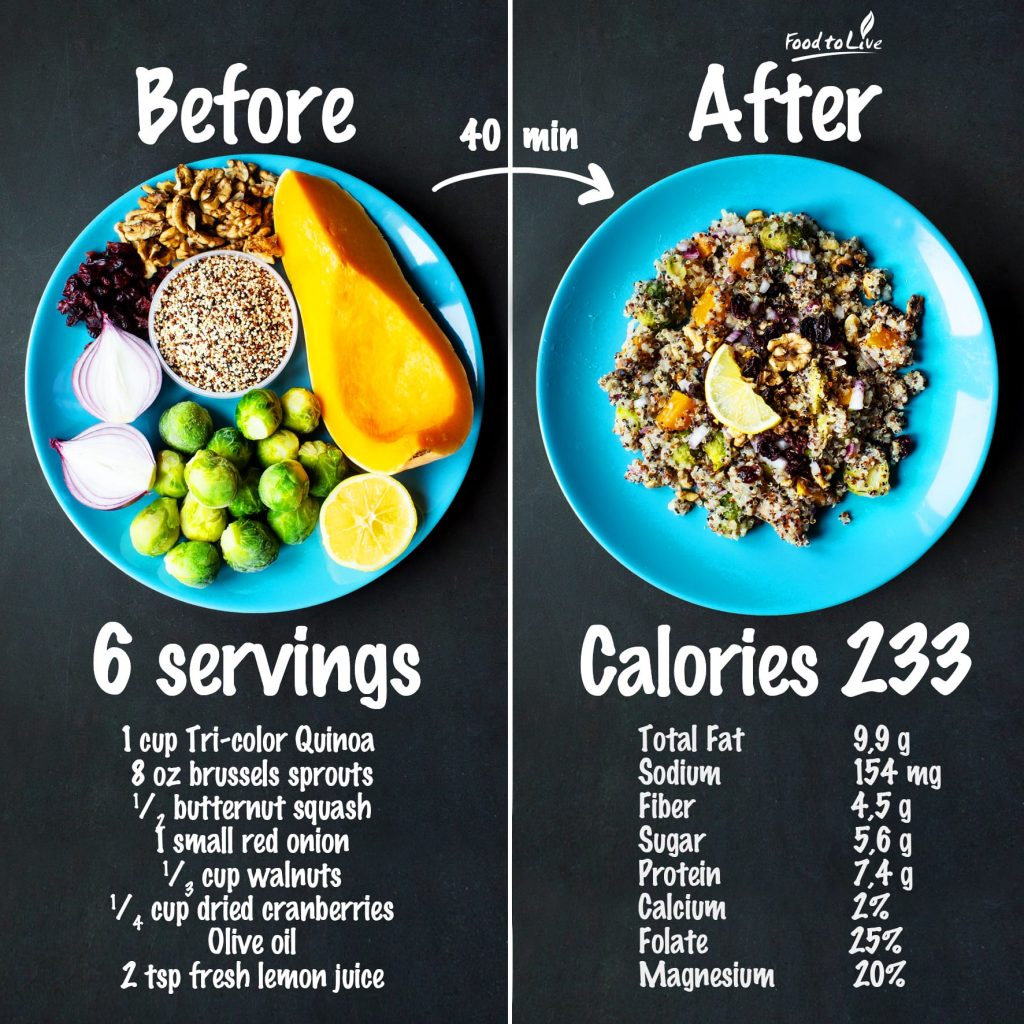 INSTRUCTIONS:
Preheat the oven to 425 degrees F.
Combine quinoa and water in a saucepan and place over high heat. Bring to a boil then lower heat and continue to simmer for about 30 minutes or until all the liquid is absorbed.
While the quinoa cooks, place peeled & chopped veggies in a single layer on a sheet pan. Drizzle with olive oil, salt, and pepper. Roast vegetables until tender and golden brown (between 20-30 minutes depending on your oven), occasionally tossing gently throughout the roasting.
Once quinoa is finished cooking, drain any remaining liquid, fluff with a fork and toss in roasted vegetables, red onion, walnuts, and dried cranberries. Drizzle with olive oil and lemon juice and toss well to combine.