January 27, 2016 · Written by Foodtolive Team
10 Best Healthy Low-Calorie Treats for a Sweet Tooth
Even if you're mindful of how many calories you consume, your sweet cravings don't work in your favor. The thing is that sweets are carbs that your brain sees as a great source of energy. Therefore, your body keeps wanting more and more of them to stay active. This becomes a problem when there's no way to burn the consumed calories due to your passive lifestyle. That's when low-calorie sweet treats become useful.
Simple Recipes for Healthy Low-Calorie Treats
If you've decided to choose the healthy path of satisfying your sweet tooth and don't know where to find such food, you can easily make healthy snacks at home as it might be difficult to find something just as good at an ordinary supermarket. Here is a list of easy-to-cook recipes to indulge yourself: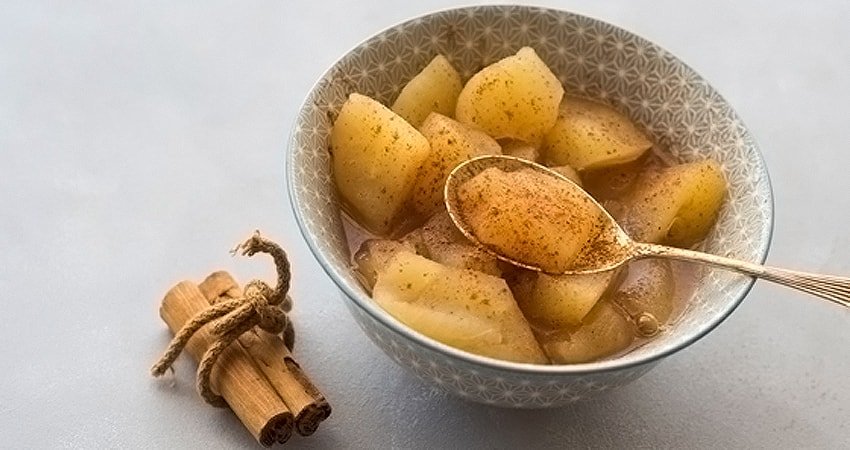 Cinnamon apples cooked slowly
Apples are a great alternative to junk food and artificially sweet foods you can easily buy in every store. If you happen to have a crock pot, this recipe is right for you. Just slice a few apples and coat them in a mixture of cinnamon (3 tablespoons), vanilla essence (1 tablespoon) and maple syrup (2 tablespoons). You could mix in a bit of ground nuts to add flavor. Spray a slow cooker with cooking spray and place the mixture in. Cook for about 2 to 6 hours. Then, enjoy your delicate dessert.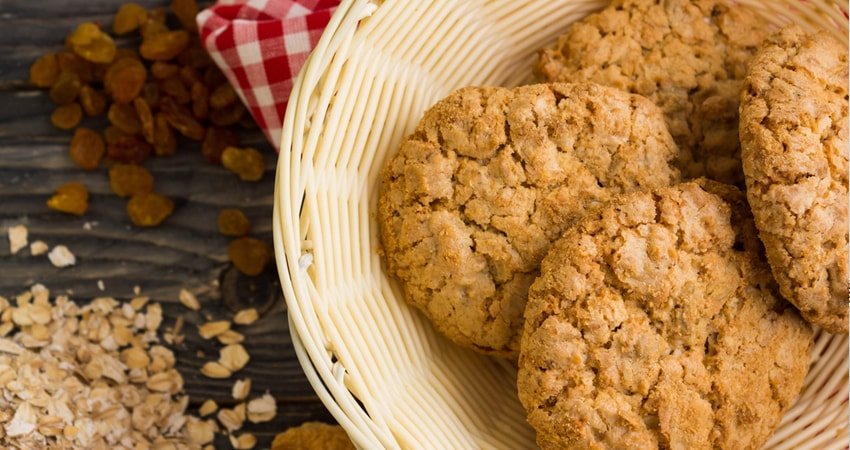 Oat cookies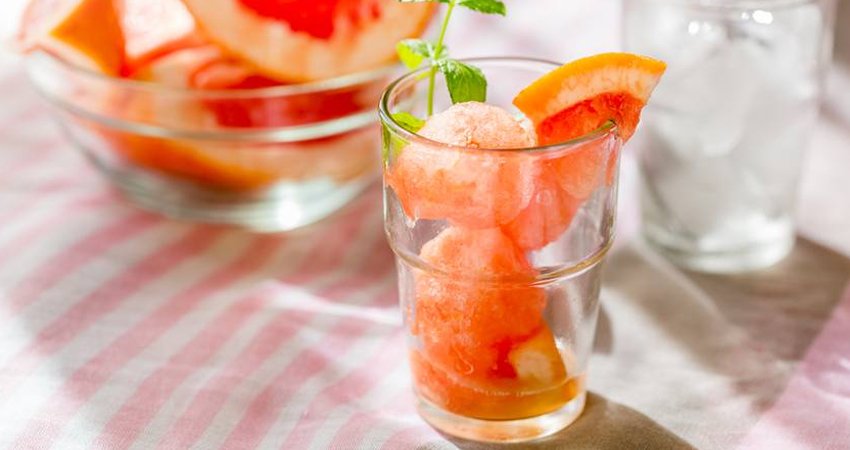 Grapefruit sorbet
Grapefruits are known for their slimming properties and sweet-sour taste. That's why adding them to your list of low-calorie treats is a very wise decision. This fruit can be easily turned into a sorbet. You'll need 4 grapefruits and 0.75 cups of sugar. At first, you should simmer the juice of a grapefruit with the sugar until completely dissolved. Then, add the juice of the remaining 2 grapefruits into the refrigerated mixture and leave it in the freezer. In just an hour, you can enjoy a delicate and refreshing dessert that doesn't exceed 150 calories.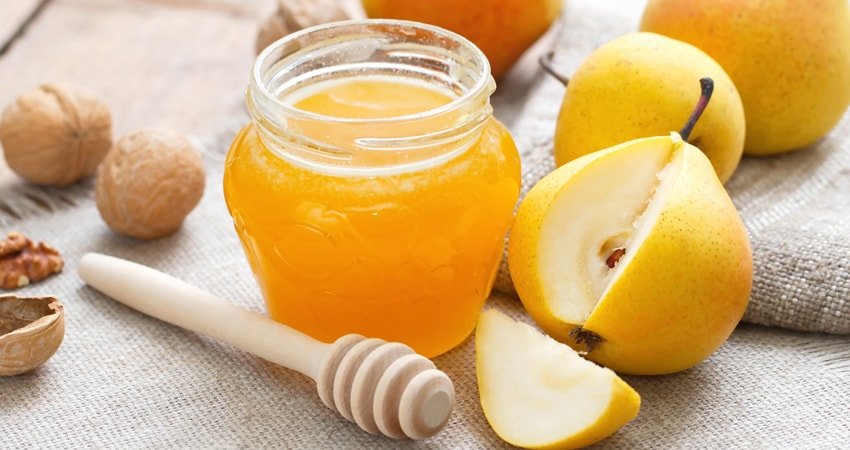 Fruit candies
Instead of purchasing ready-made fruity flavor candies filled with tons of artificial ingredients which are no good for your body, try making real chewy fruit candies at home. Besides being a low-calorie treat, they're very tasty. Just halve dry strawberries (5 cups) and pears (3.5 cups) and put them in the blender. You should blend until smooth. Then add a little honey and keep blending. Then, pour this blended mixture onto a cooking tray (you should grease it lightly before that). Your candies should be cooked in an oven at a low temperature for about 9 hours.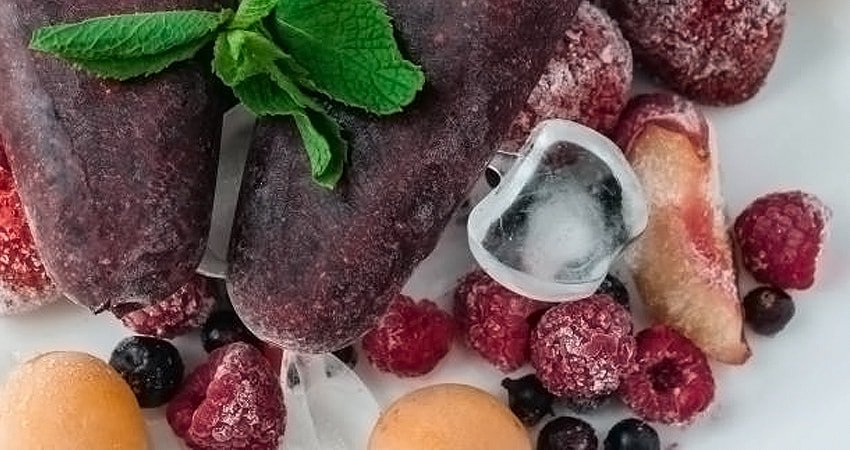 Fruit ice lollies
Ice lollies are a real treat when it comes to hot summer days. They're easy to make from fruits you have at home. The flavor is totally up to you. Just blend the fruits and mix them with sugar syrup. Leaving some whole slices of fruit will make the entire lollipop look much more attractive. Then, pour this mixture into a mold that is suitable for a freezer and freezes for a few hours before enjoying your icy treat. 
Sponsored by Food to live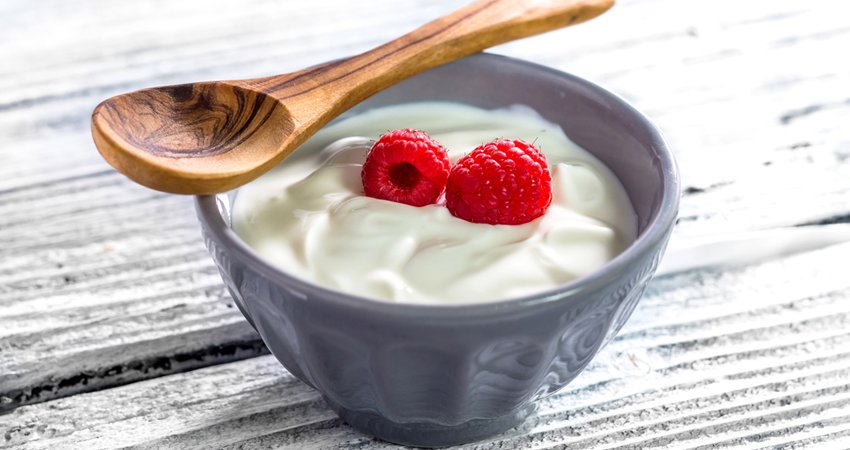 Greek yogurt
It might be tempting to go and find a flavored calorie-wise yogurt at the supermarket. But it's way better to get skim yogurt and enrich its taste with a bit of honey or fruit you have in store. This low-calorie treat will definitely please your taste sensors.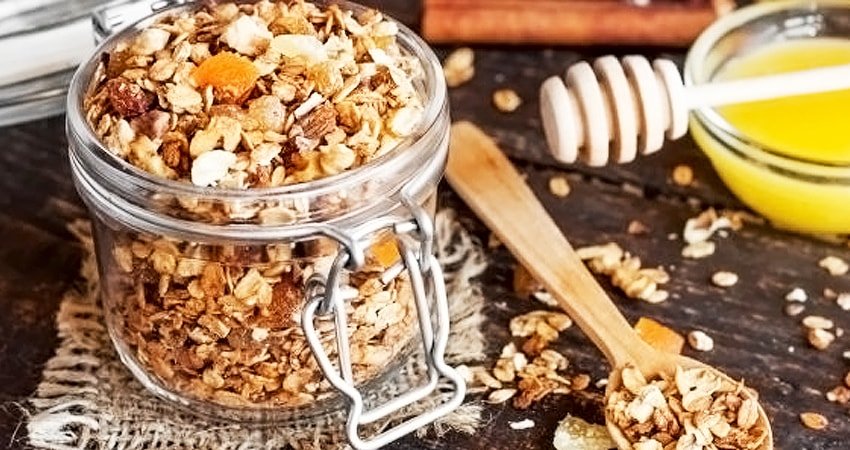 A mix of cereals and dried fruits
If you're dreaming about a sweet crispy snack, it's better to think twice before buying something like skittles in the store. It won't be long before you notice that the whole pack is gone. So, cereals could really do you a favor. Take a cup of any wholegrain cereal, 0.25 cup of your favorite dried fruit and the same amount of chocolate chips. Half a cup of this low-calorie treat will satisfy your desire for sweet and crunchy food and will contain no more than 130 calories.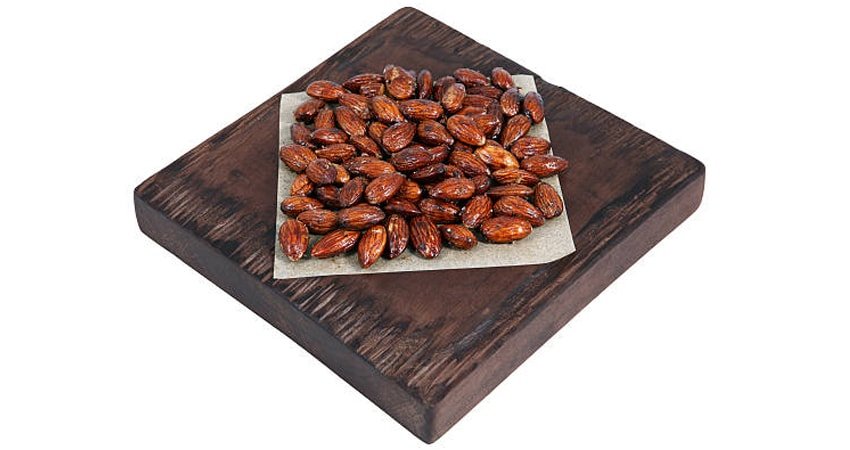 Glazed almonds
Almonds are just a treasury of essential nutrients. Many people avoid them as they're considered fatty. But, recent studies have proven that people who eat almonds at least twice a week have a lower chance of gaining extra weight. There are many other important facts about raw almonds that lots of people don't know.
To glaze them in honey, toast raw almonds for 6 min. Meanwhile, mix 1 tablespoon sugar, 1.5 tablespoons honey, 0.25 teaspoon cumin, and salt. You can also add some chili powder if you like your sweets a little spicy. Then, add the nuts to the mixture and cook for a couple of minutes. It's important to coat the nuts thoroughly. Finally, put the nuts on a parchment sheet and let them cool. This sweet snack is just under 140 calories.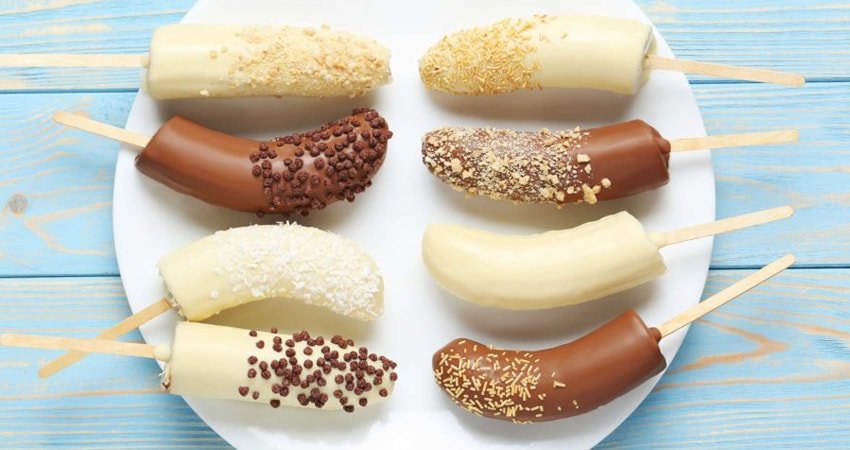 Chocolate-coated bananas



You could also sprinkle some coconut flakes to make this banana dessert look and taste even better. The best thing about it is that you can keep it in the freezer for up to a week.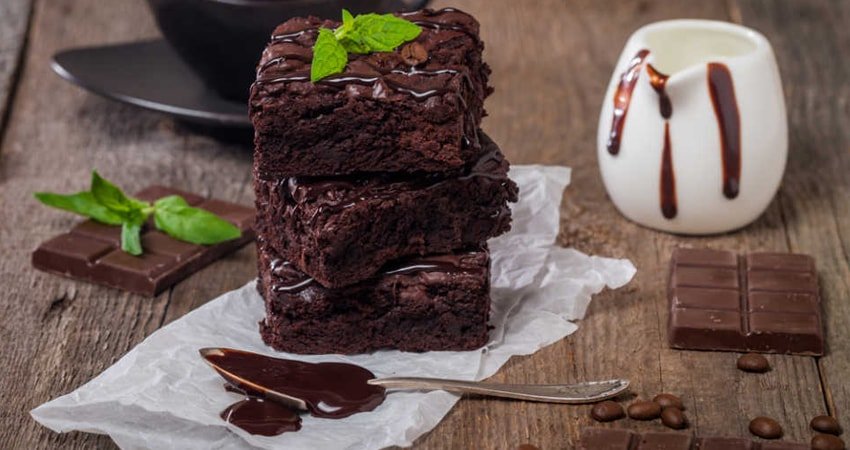 Brownies
This dessert is desired by many people. However, most of the recipes you'll find on the net are just packed with calories. Therefore, people who watch their weight tend to avoid them. However, you could definitely try bitter sweet brownies which are lower in calories.
This pastry requires mixing 1 tablespoon instant coffee, a quarter cup of boiling water and chocolate pieces. When they've melted and the mass has cooled down, add 6 tablespoons of butter, 0.5 teaspoon of vanilla extract and 1.5 eggs (only 1 yolk). Then, you should mix in 0.5 cups of flour, 1.2 cups of sugar, 0.5 cup of cocoa powder, 1 teaspoon of baking powder, 0.25 teaspoon of salt and stir well. Put the dough in a greased mold and bake in the oven at moderate heat for about 25 minutes. This recipe was purposefully remade for people with a sweet tooth who count calories.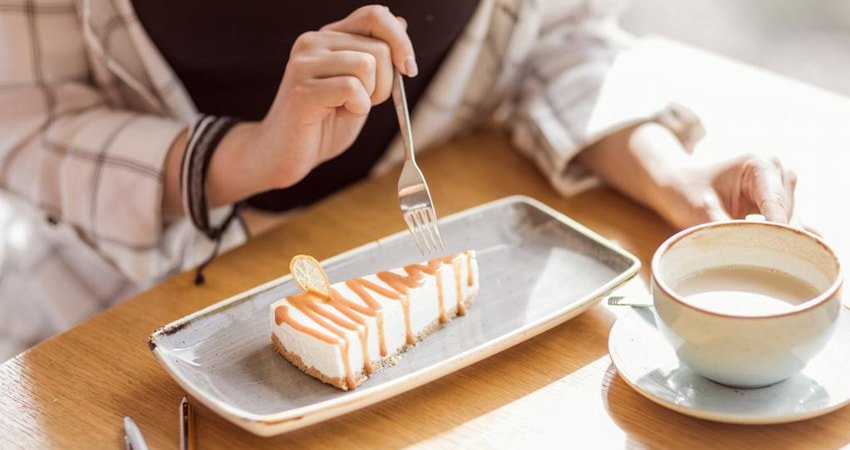 Tips on How to Eat Sweets and Stay Fit
No matter what you choose, you should keep in mind that even low-calorie treats should be eaten in moderation. You shouldn't expect a miracle to save your waistline if you happen to eat 10 cookies or 5 pieces of brownies.  Therefore, follow these tips to not have any regrets in the future:
Do your best to avoid strict dessert restrictions.
It's the forbidden fruit that's desired the most. You can treat yourself to your favorite sweet food and then burn the extra calories with the help of a workout.
Choose healthy sweet delights.
If you desire some pastry, it should be healthy; without any artificial sweeteners and flavors. Whole foods can satisfy your sugar cravings for much longer without causing you to gain extra weight.
Mind the serving size.
Most people tend to misuse sweets. Even low-calorie treats in excessive amounts can add extra inches to your waistline. If you want a cookie, it's better to take 1 or 2 and put the rest aside in order to avoid further temptation.
Limit these foods.
Eating sweet foods is normal. Nevertheless, it's worth remembering that you should do this occasionally (once or twice a week), and not every day.