October 16, 2023 · Written by Foodtolive Team
4 Spooky Halloween Treats
If you're excited about Halloween, you're in for a treat! We've put together our favorite spooky treats just for you. From scary ghost cupcakes to fun monster cake pops, we've got everything you need for a fantastic Halloween food adventure!
Get into the Halloween spirit with these simple Orange Velvet Ghost Cupcakes topped with marshmallow frosting! The ideal treat for your spooky party!
Get the recipe here.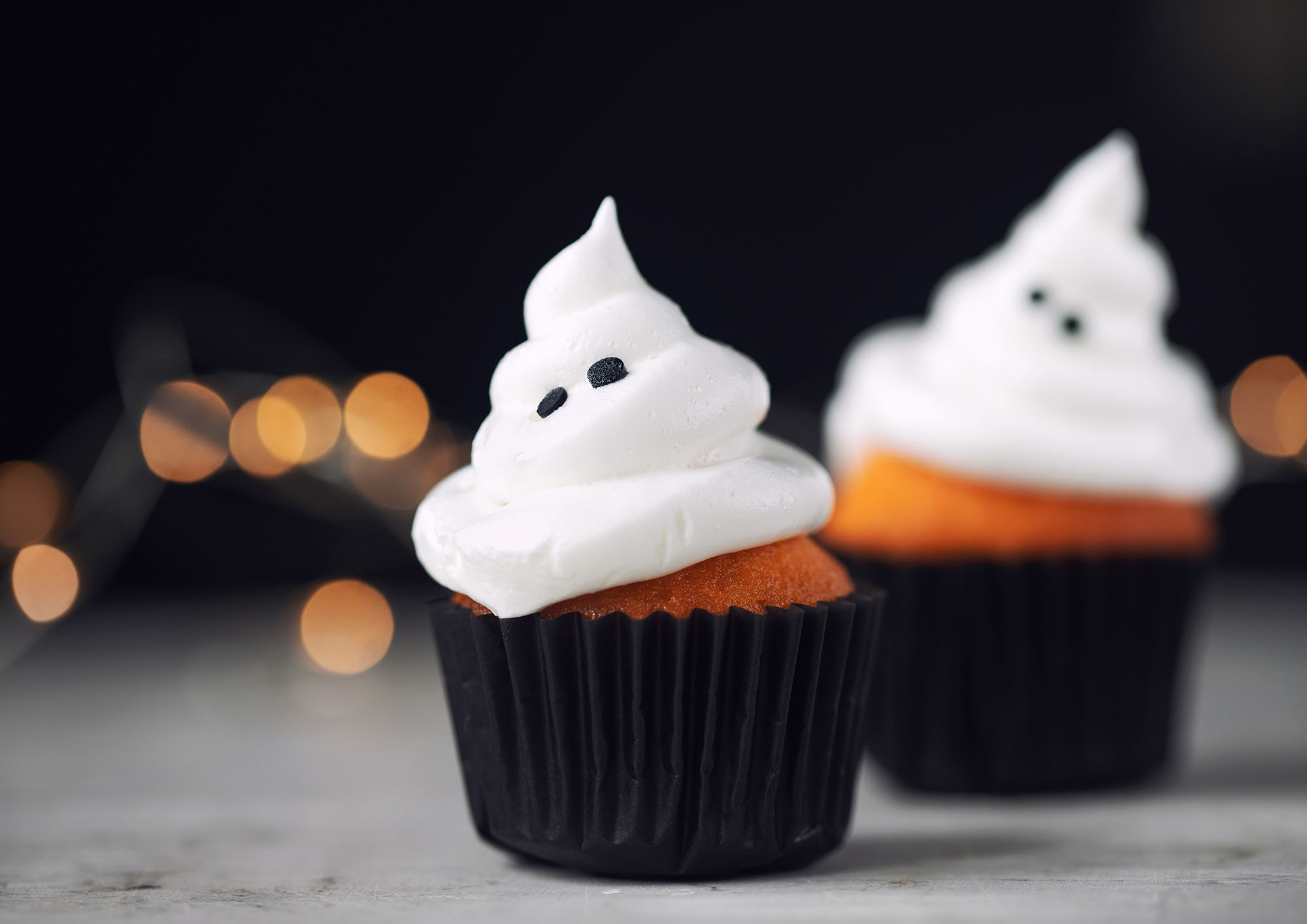 Let's create a spooky and delicious treat! These cookies are made with rich dark chocolate and studded with colorful Vegan "M&M's" Chocolate Candies for a fun and festive Halloween twist.
Get the recipe here.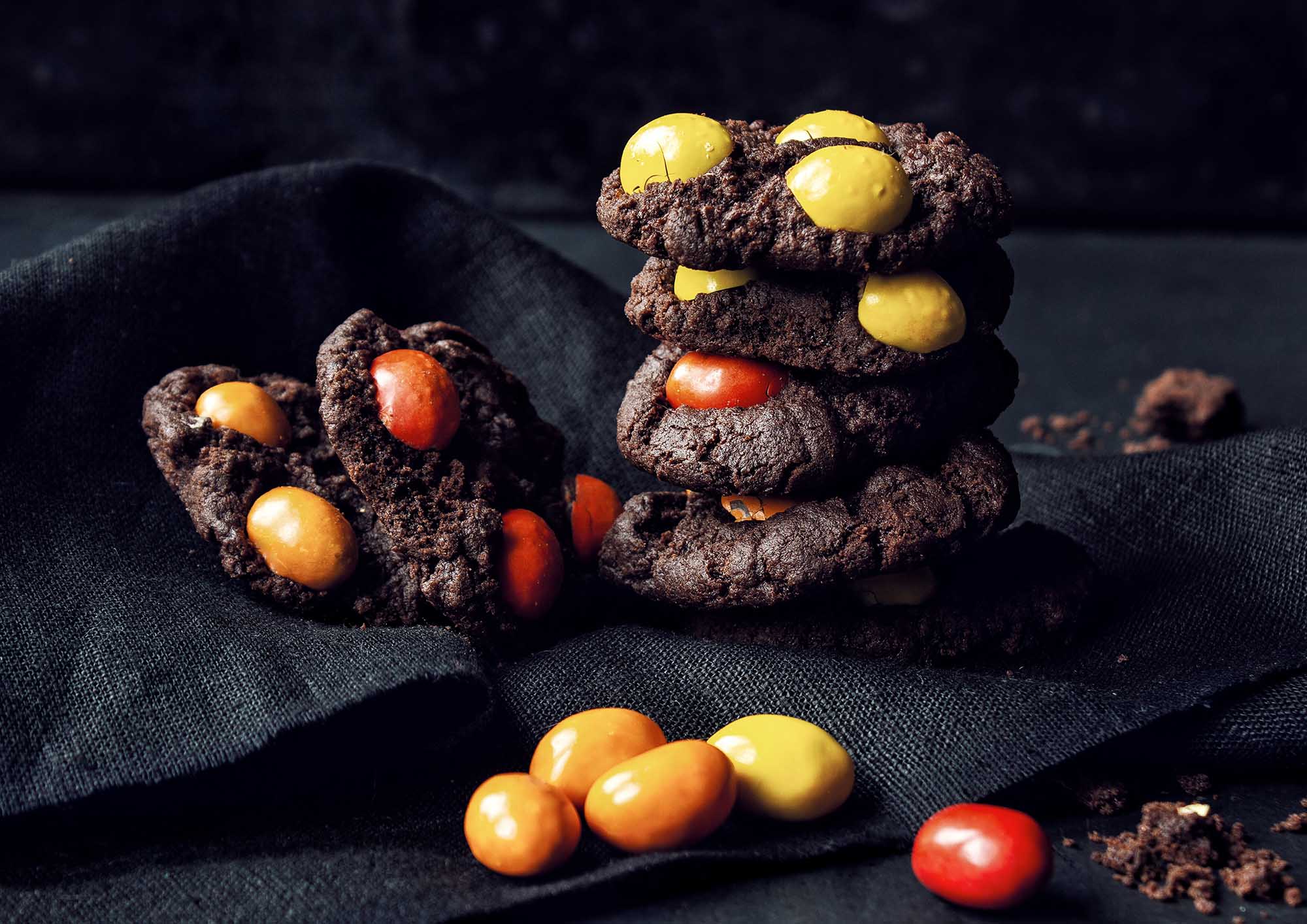 Turn your Halloween into a wickedly delicious affair with these Black Velvet Whoopie Pies bursting with vibrant Jack-O-Lantern orange fillings! You can whip up these tasty treats using basic ingredients you probably already have in your kitchen.
Get the recipe here.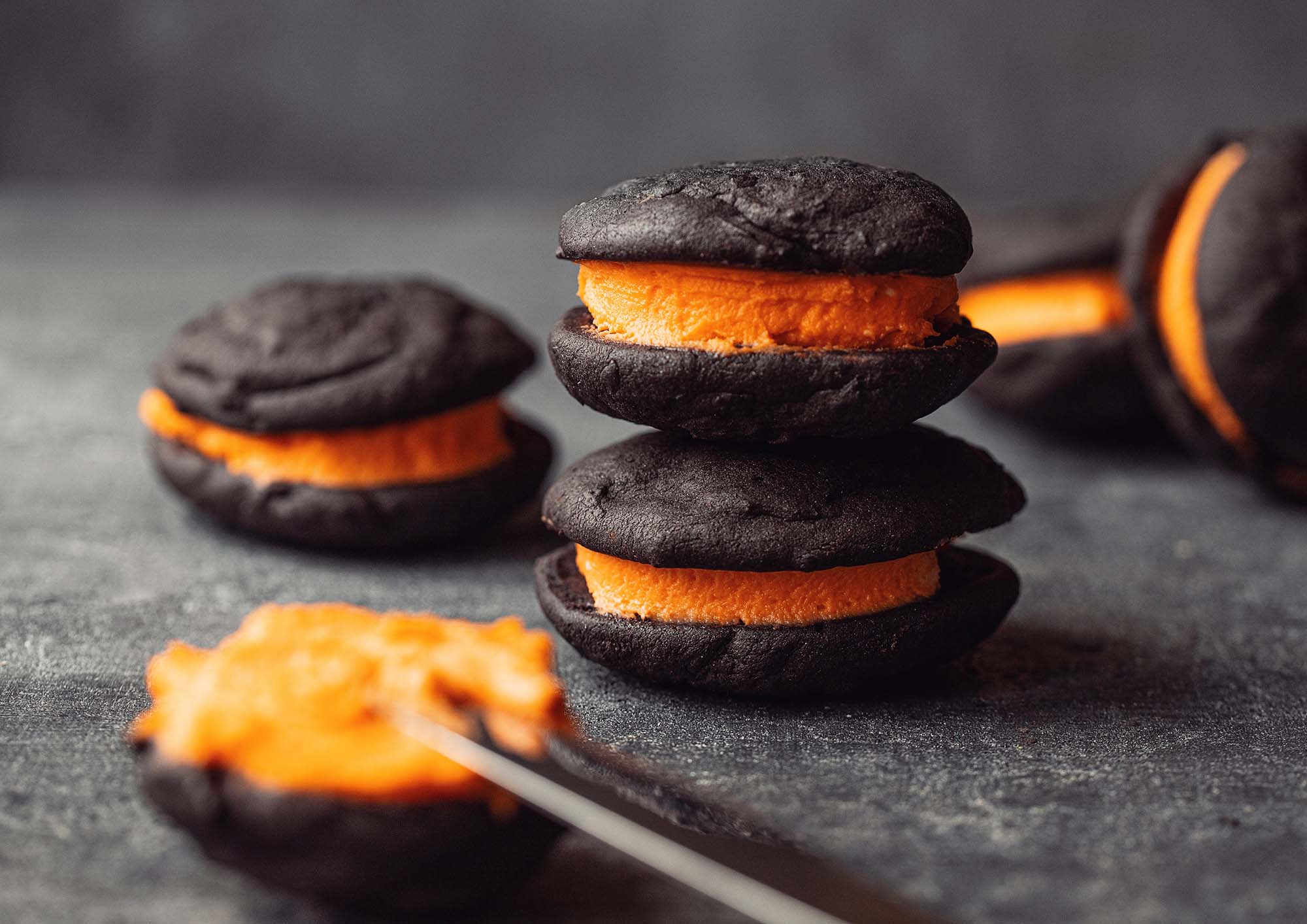 Get ready for a spooktacular treat! These homemade chocolate cake pops are a delight, crafted from scratch with rich chocolate cake, creamy vanilla buttercream frosting, and a sprinkle of Halloween magic. Simple to create and a joy to decorate!
Get the recipe here.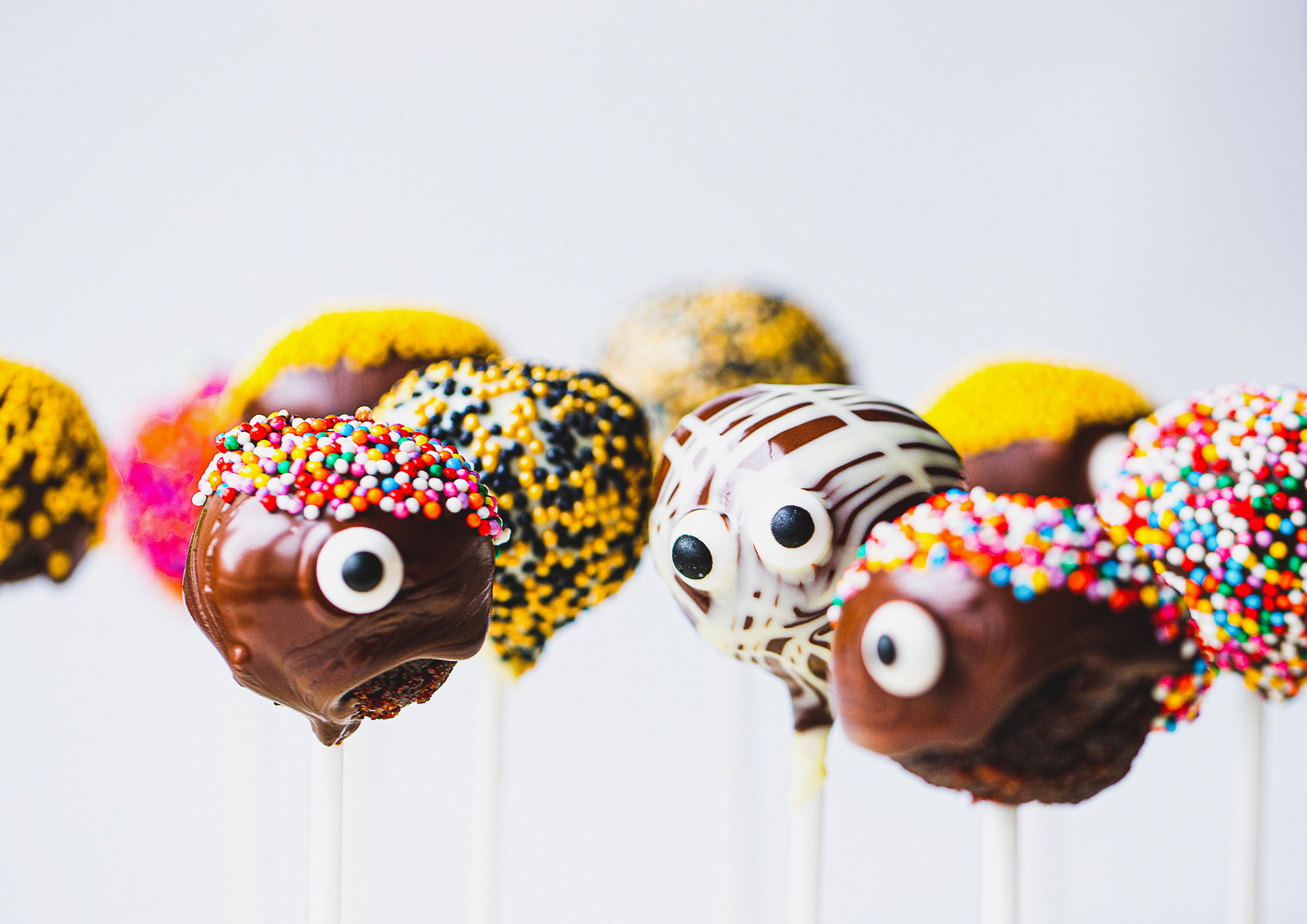 We hope you're feeling inspired to whip up some ghostly delights in your own kitchen. So, whether you're making treats for a family gathering or just to enjoy on a cozy October night, embrace the spookiness and relish every bite. Happy Halloween, and may your holiday be filled with laughter, surprises, and, of course, scrumptious 'spooky' treats!
Video Recipes