December 09, 2019 · Written by Foodtolive Team
Spirulina Hemp Energy Balls
Prep Time: 5 min | Cook Time: 5 min (+30 min for refrigerating) | Total Time: 10 min | Servings: 15 balls
INGREDIENTS: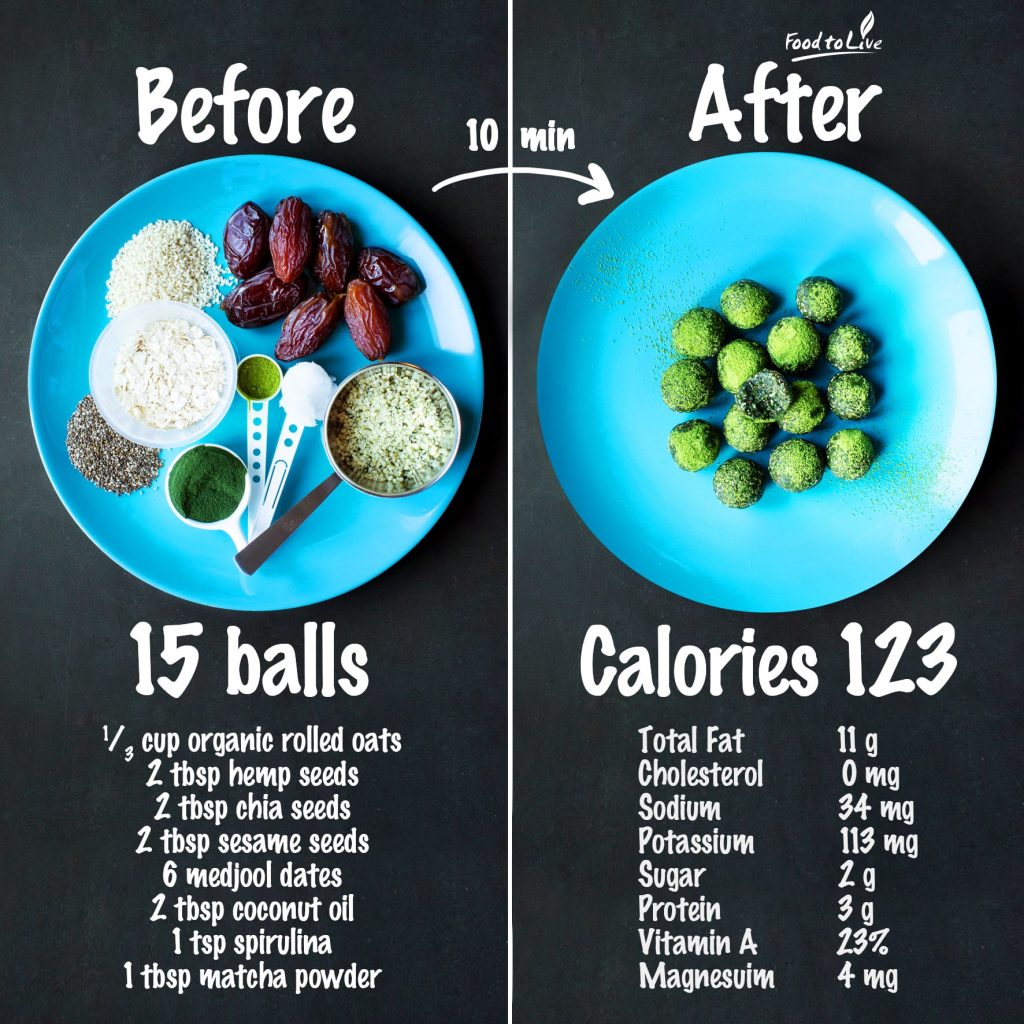 INSTRUCTIONS:
To a food processor add oats, hemp seeds, chia seeds, sesame seeds, dates, and coconut oil. Pulse until a sticky dough is formed.
Add spirulina, half a teaspoon at a time, pulsing after each addition and tasting the mixture (If you prefer a stronger spirulina taste, we recommend adding up to 1 1/2 tsp of spirulina. On the other hand, if you would like a milder taste, add 1/2 tsp of spirulina.).
Using a tablespoon, scoop out the mixture and roll into balls using your hands. Transfer to a plate and refrigerate for 30 minutes.
(Optional) After refrigerating for 30 minutes, roll your energy balls in some matcha powder. Enjoy!