March 13, 2023 · Written by Foodtolive Team
Golden Berry Jam
This homemade jam made from dried golden berries is not only delicious, but also nutritious! Easy to make with a mildly tart flavor, this jam will bring a healthful twist to your breakfast! Just generously spread it on toast or use as a topping for yogurt or cereal.

Prep Time: 10 min (+8 hours for soaking) | Cook Time: 5 min | Total Time: 8 hours 15 min | Servings: 1 jar (8 oz)
Calories: 115 | Total Fat: 0.9g | Sugar: 22.1g | Fiber: 4g | Protein: 2g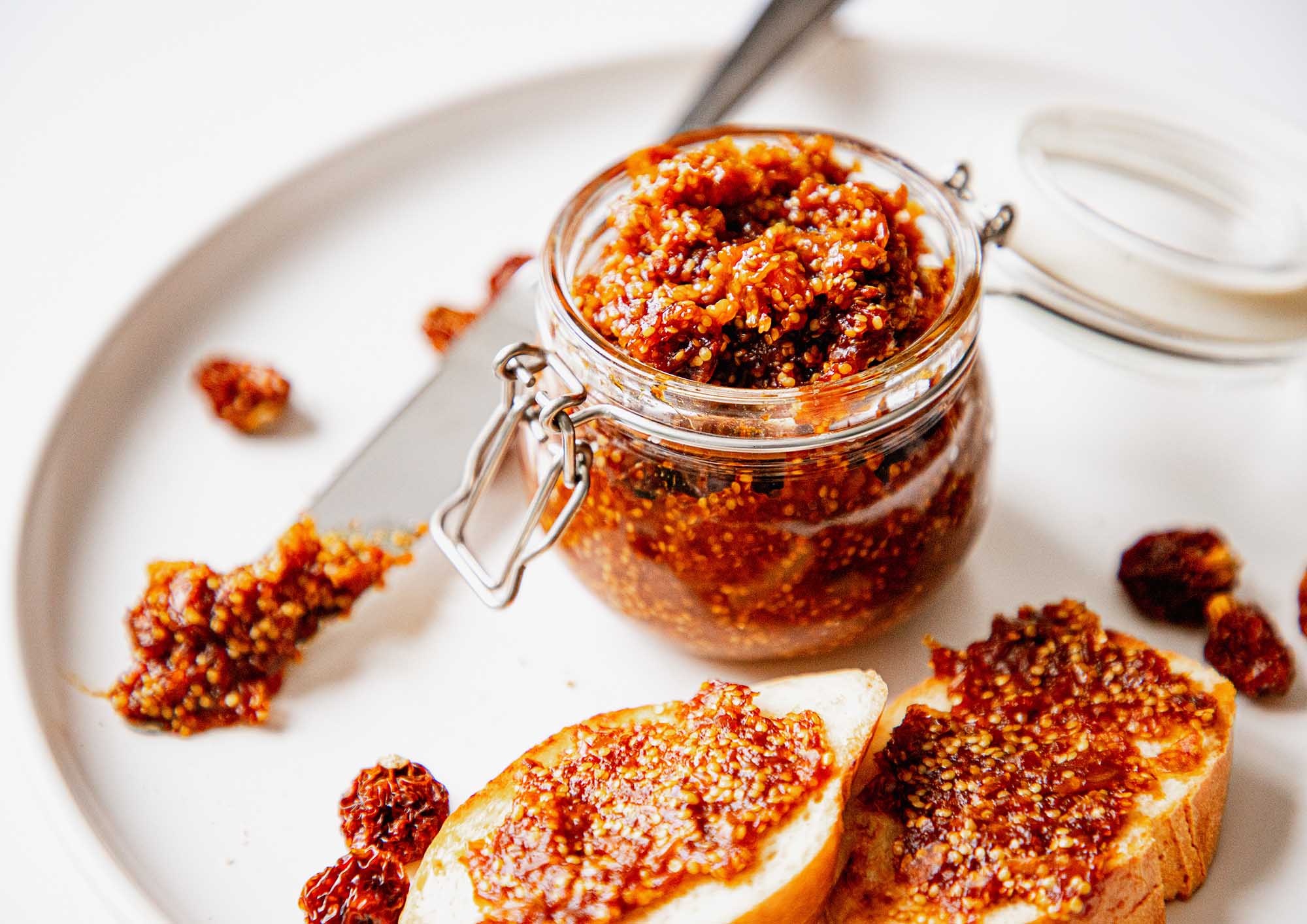 INGREDIENTS:
1 cup dried golden berries, soaked overnight
½ tsp fresh ginger, peeled and grated
½ tsp guar gum
1 tsp lemon juice
2 tbsp maple or agave syrup
½ cup water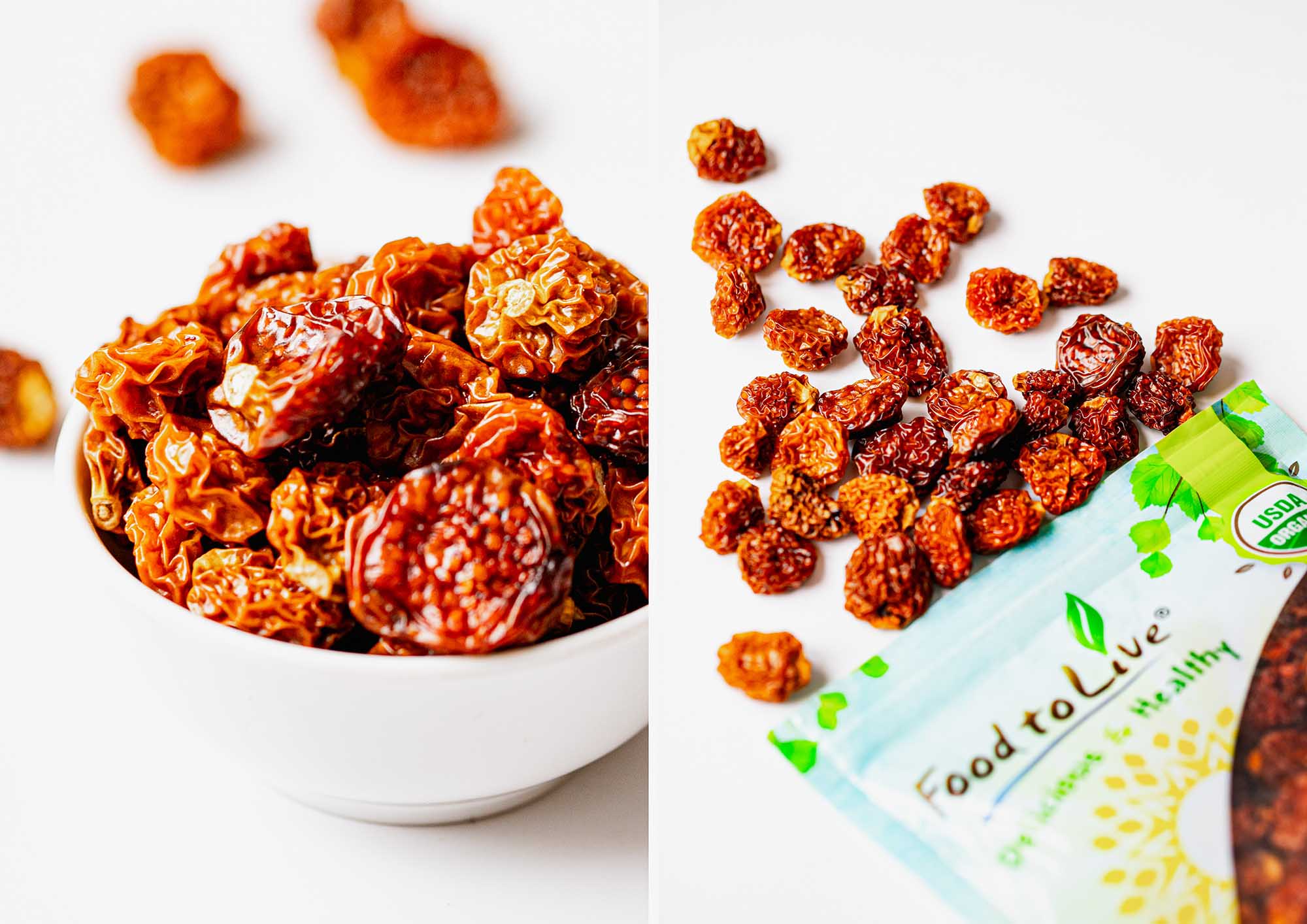 INSTRUCTIONS:
Cover the golden berries with water and soak overnight.
Drain the water, transfer the berries to a blender and blend until pureed.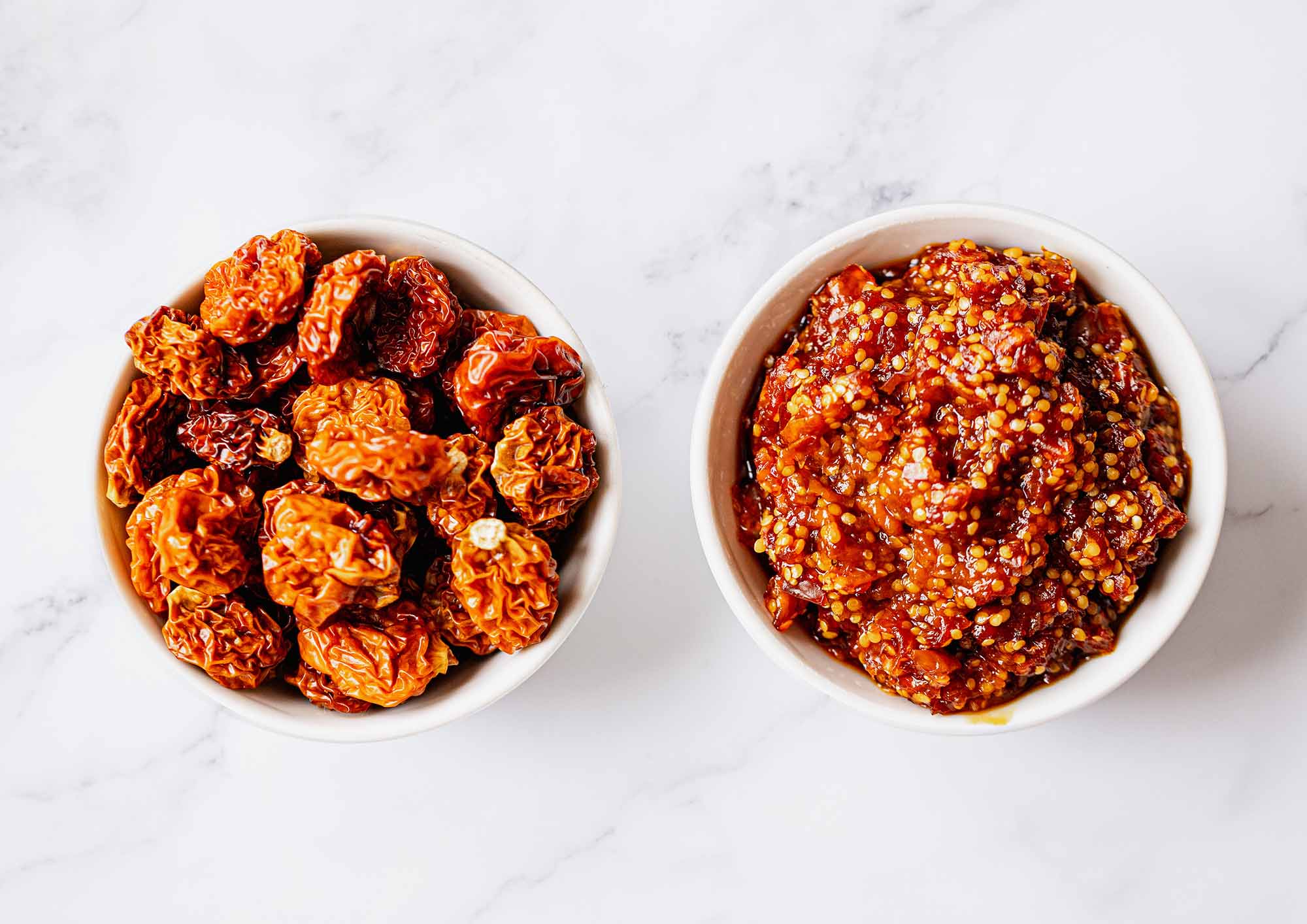 Pour the mixture into a pot, add the lemon juice, sweetener of choice, ginger, guar gum, and water. Mix well.
Put the heat on medium and bring the pot to a boil, stirring frequently to prevent sticking to the bottom. Let it boil for 3 minutes and then take it off the stove.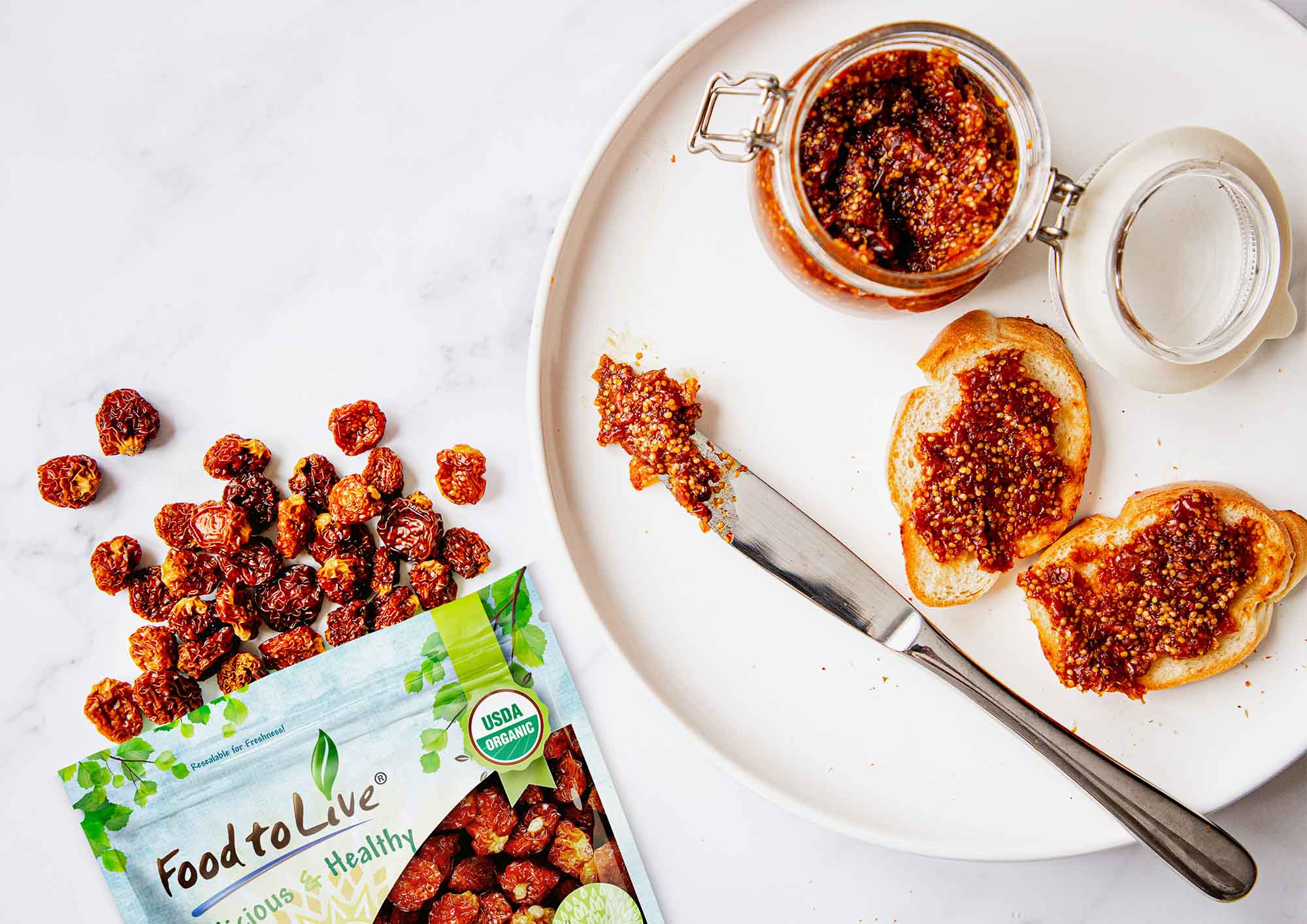 Transfer the hot jam into a glass jar and set aside to cool down.
Store in a refrigerator for 2 weeks.

Find more healthy treats recipes in our previous posts:
This recipe adapted from HerbaZest
Video recipe: