June 23, 2021 · Written by Foodtolive Team
Orange Creamsicle Mousse
This light and fluffy Orange Creamsicle Mousse will be your new favorite summer dessert. Top with homemade whipped cream to complete the perfect dessert to cool you down.
Prep Time: 15 min | Cook Time:  0 min | Total Time: 15 min | Servings: 2
INGREDIENTS:
Mousse:
8 oz cream cheese
⅔ cup powdered sugar
1 cup whipped cream
1 tbsp orange powder
1 drops yellow food coloring (optional)
Orange zest for serving
Whipped cream:
1 cup heavy cream, chilled
4 tbsp powdered sugar
1 tsp vanilla extract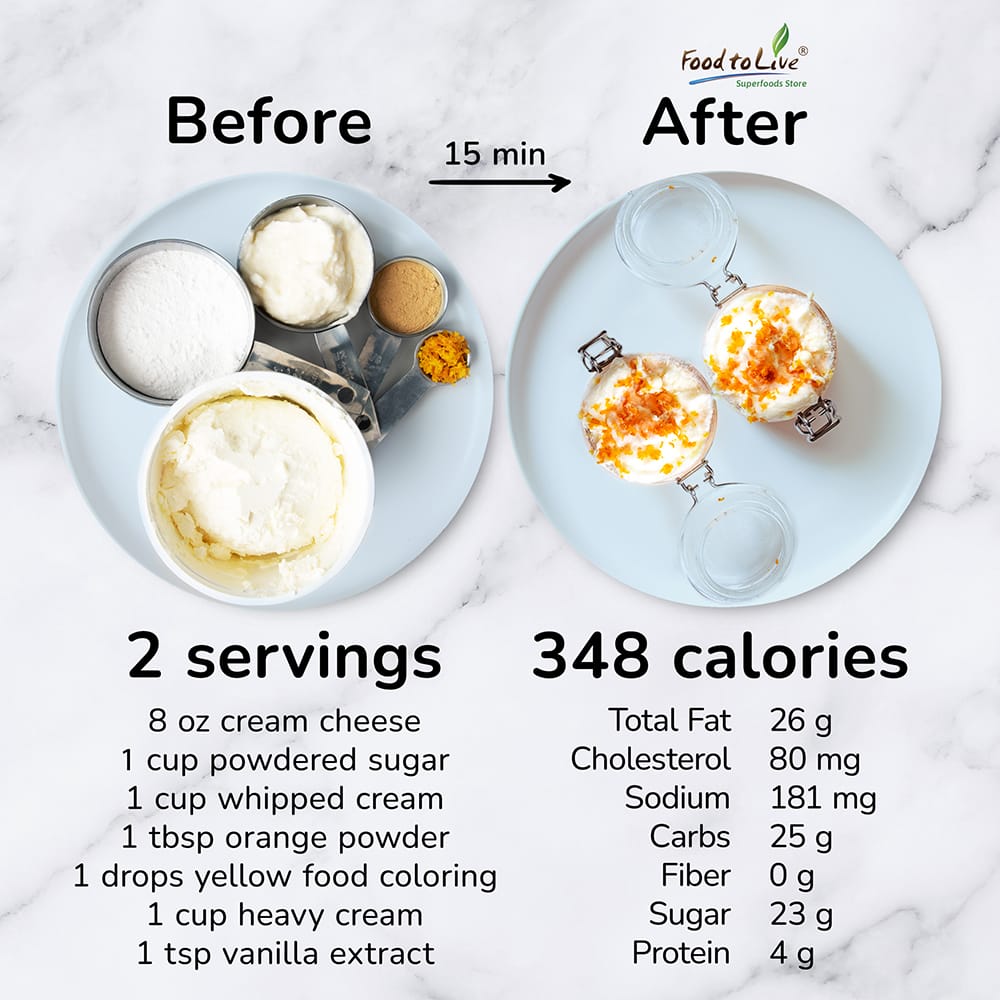 INSTRUCTIONS:
Whipped cream:
In a stainless steel or metal bowl, combine all the ingredients.
With a hand mixer, beat the ingredients for 5-7 min straight, or until stiff peaks form.
Place in the fridge, covered, until needed.
Mousse:
In a large bowl, combine the cream cheese, powdered sugar, orange powder, and food coloring. Using a hand mixer, whip until well combined and smooth.
Fill a frosting bag with a large tip and fill mousse cups about ¾ full.
Use homemade whipped cream to the top of mousse cups.
Serve with orange zest. Enjoy!
This recipe adapted from Tasty Treats & Eats
Video Recipe