July 12, 2021 · Written by Foodtolive Team
Mini Frozen Key Lime Pies
These cute little no-bake key lime pies are the perfect cold dessert for hot days. So delicious and refreshing and one step away from being ice cream.
Prep Time: 20 min | Cook Time: 0 min | Freezing Time: 3 hours | Total Time: 3 hours 20 min | Servings: 12 mini pies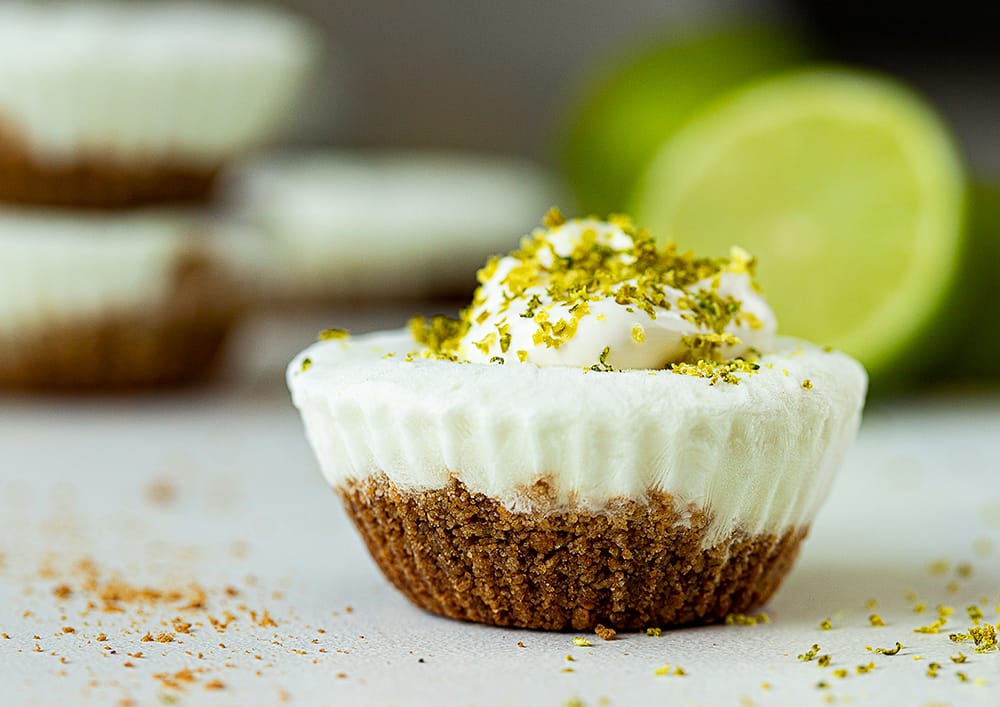 INGREDIENTS:
Crust:
1 cup graham cracker crumbs
1/4 cup coconut sugar
5 tbsp butter, melted
Filling:
1/2 cup coconut yogurt
2 cups coconut whipped cream
1 tsp lime powder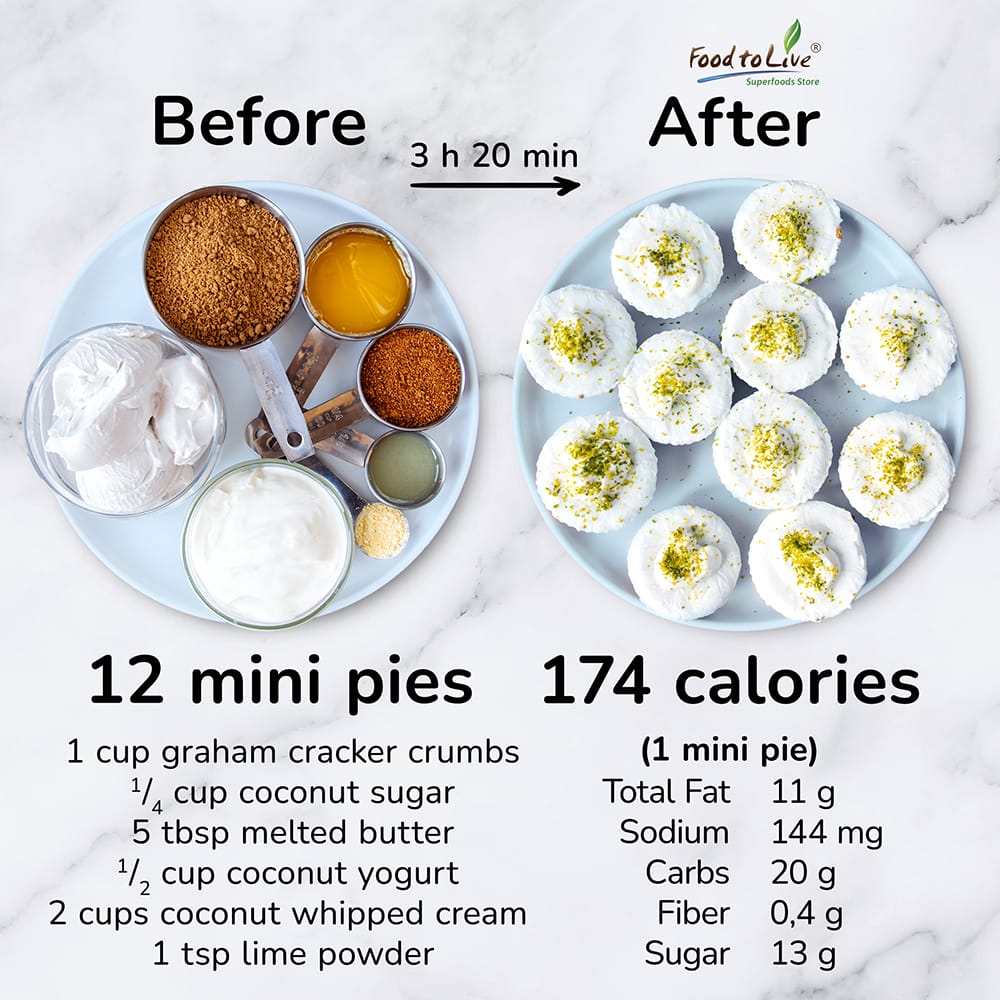 INSTRUCTIONS:
Crust:
Put graham cracker crumbs and coconut sugar into a food processor. Pulse until they become fine.
Pour in the melted butter and pulse again to mix everything.
Now, take this mixture and divide it into 12 cup silicone muffin tins. Press it down firmly.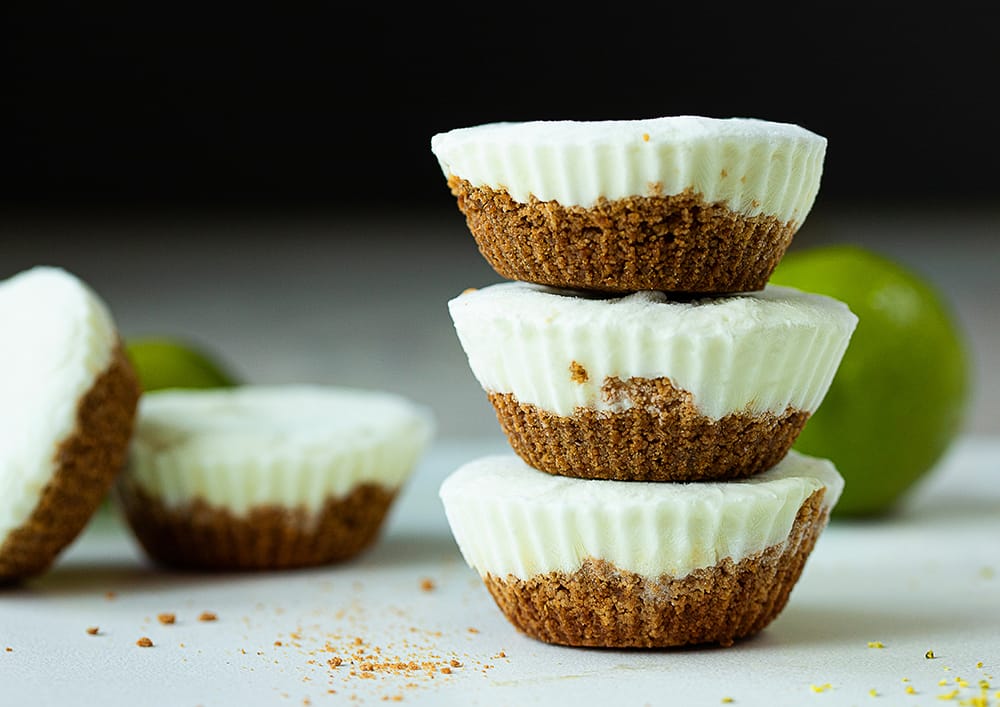 Filling:
Mix yogurt, coconut whipped cream, and lime powder by gently folding them together.
Next, divide this mixture among the muffin cups.
Place them in the freezer for at least 3 hours.
When they're ready to serve, add a dollop of extra coconut whipped cream and some lime zest on top. Enjoy!
This recipe adapted from Eat At Our Table
Video Recipe