July 12, 2021 · Written by Foodtolive Team
Mini Frozen Key Lime Pies
These cute little no-bake key lime pies are the perfect cold dessert for hot days. So delicious and refreshing and one step away from being ice cream.
Prep Time: 20 min | Cook Time: 0 min | Freezing Time: 3 hours | Total Time: 3 hours 20 min | Servings: 12 mini pies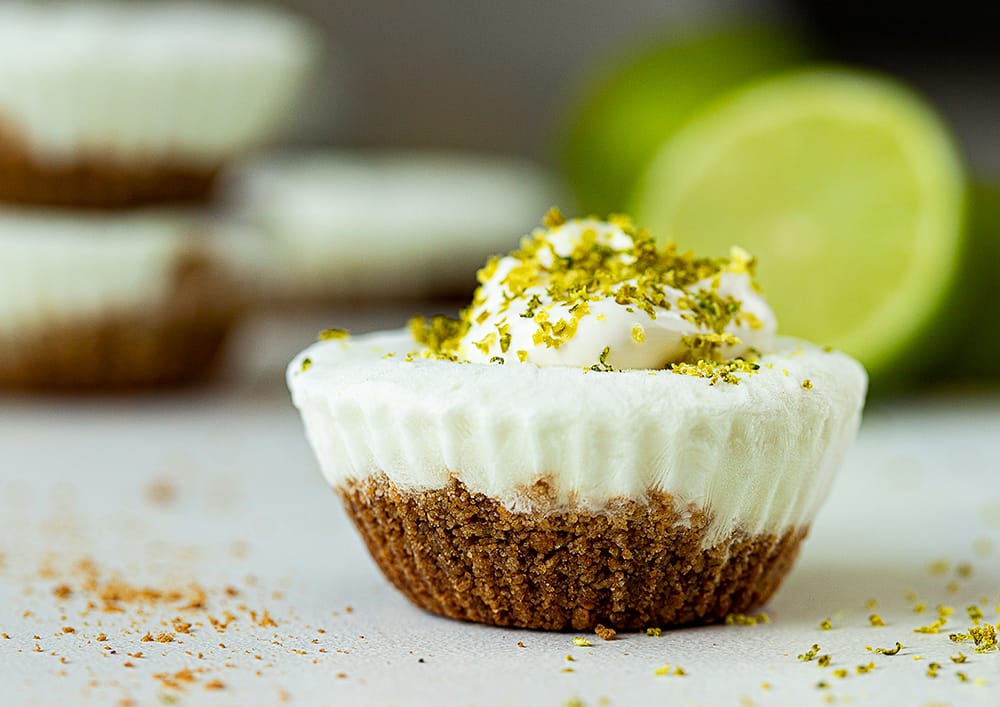 INGREDIENTS:
Crust:
1 cup graham cracker crumbs
1/4 cup coconut sugar
5 tbsp melted butter
Filling:
1/2 cup coconut yogurt
2 cups coconut whipped cream
1 tsp lime powder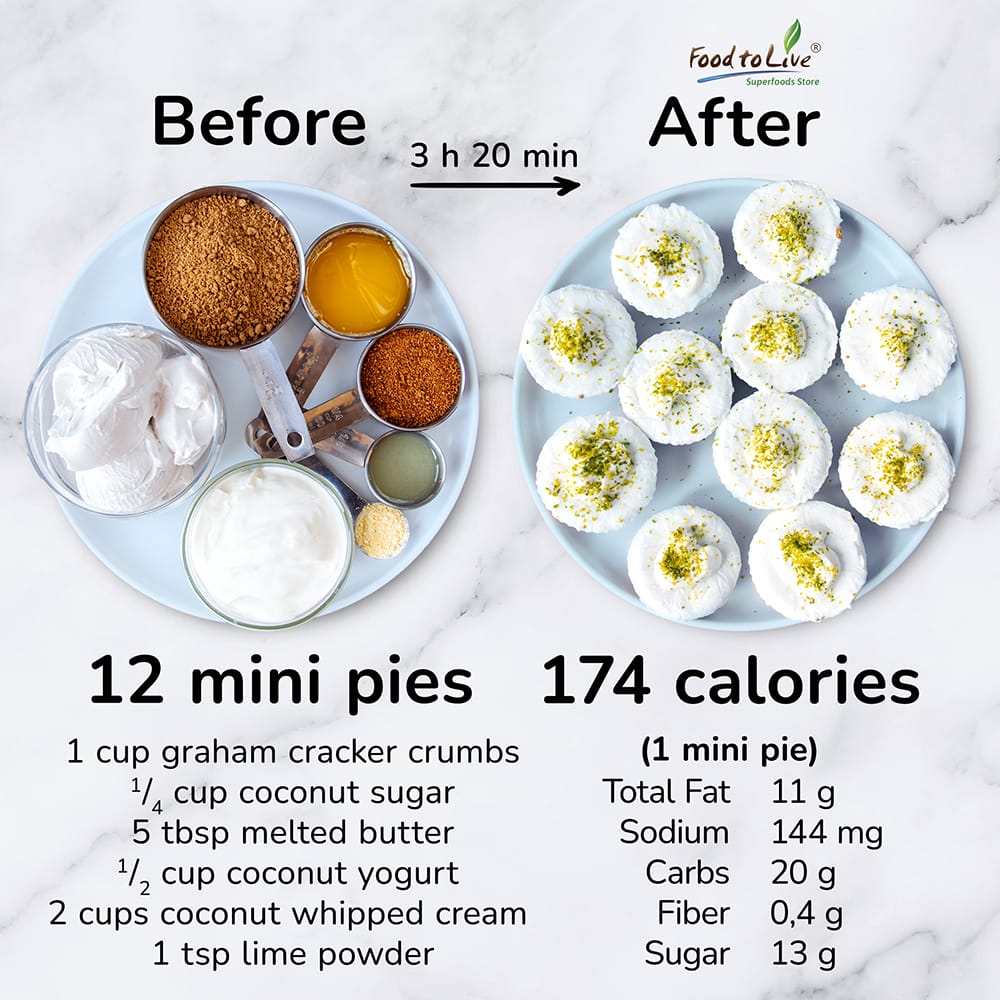 INSTRUCTIONS:
Crust:
Combine graham cracker crumbs and coconut sugar in a food processor and pulse until fine.
Add melted butter, pulse to combine.
Divide into 12 cup silicone muffin tins and press down.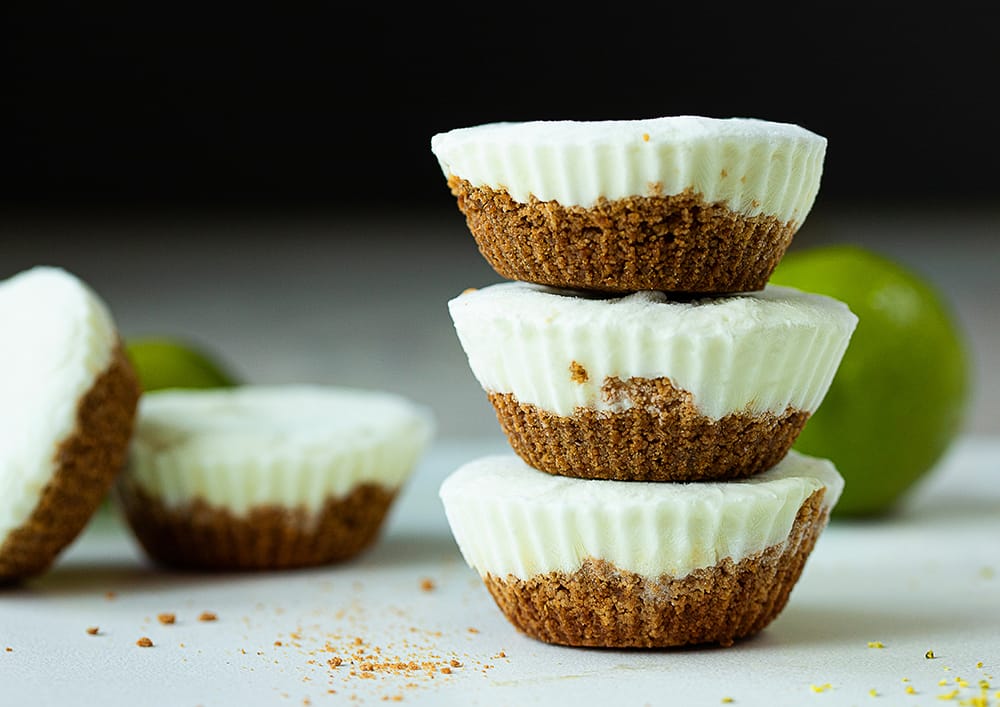 Filling:
Fold together yogurt, coconut whipped cream, and lime powder.
Divide among muffin cups.
Freeze for at least 3 hours.
Top with additional coconut whipped cream and lime zest.
Enjoy!