June 02, 2020 · Written by Foodtolive Team
Healthy Chlorella Jello
Healthy homemade 4 ingredients vegan jello. Perfect texture and beautiful green color. A fun treat for all ages!
Prep Time:5 min | Cook Time: 10 min (+2 hours for refrigeration) | Total Time: 2 hours 15 min | Servings: 2
INGREDIENTS: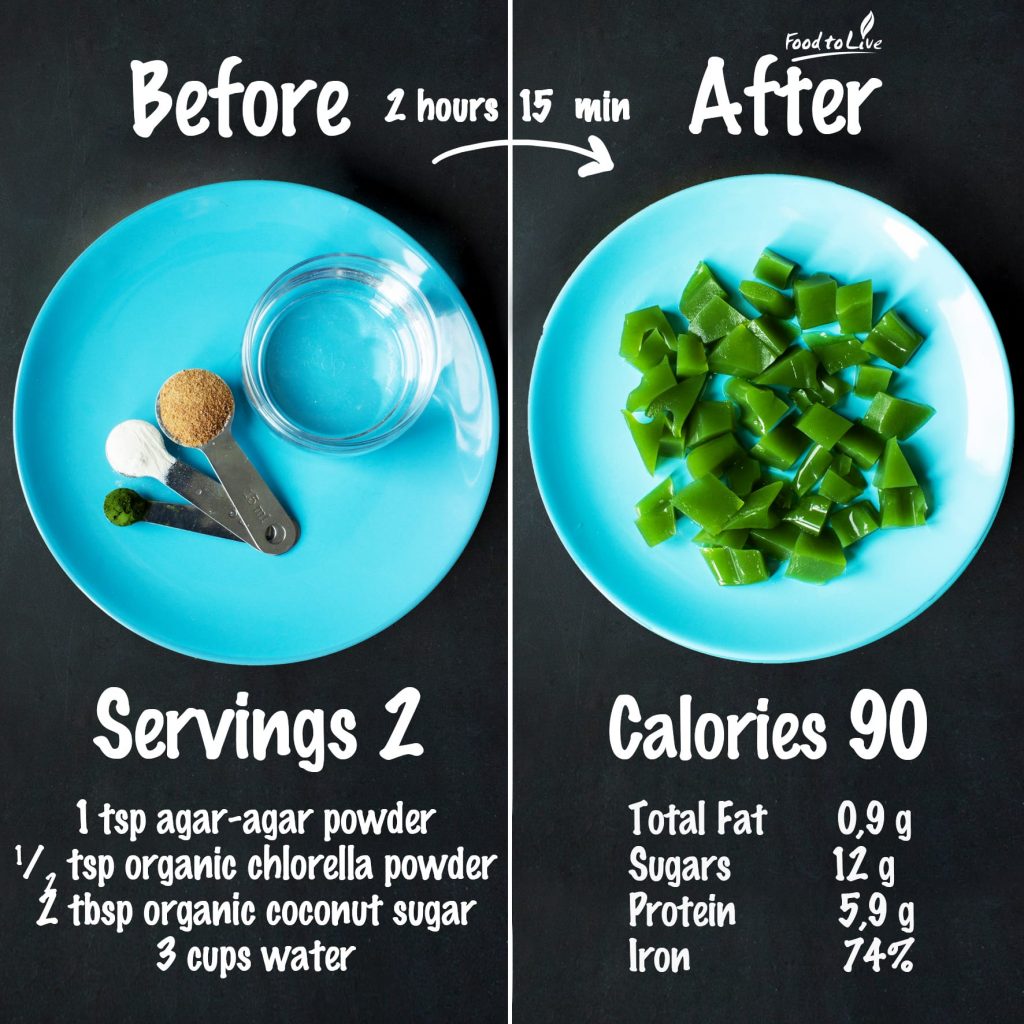 INSTRUCTIONS:
Bring the agar-agar powder and water to a boil on the stove, while stirring.
Add coconut sugar and stir until completely dissolved.
Slightly cool the mixture until warm to the touch.
Dissolve chlorella powder into 1 cup of cold water.
Add the cold green mixture into the lukewarm agar-agar mixture. Combine evenly.
Pour the final mixture into glasses or steel cupcake molds. Place in the fridge for 2 hours.
Enjoy!