February 11, 2022 · Written by Foodtolive Team
Valentine's Day Strawberry Panna Cotta
This easy Strawberry Panna Cotta is so delicious, creamy, and elegant. Great for a simple dessert for Valentine's Day. It's easy to make with just a handful of ingredients.
Prep Time: 20 min | Cook Time: 10 min | Chilling Time: 3 hours | Total Time: 3 hours 30 min | Servings: 6
Calories: 340 | Total Fat: 29g | Fiber: 0g | Sugar: 16g | Protein: 2.6g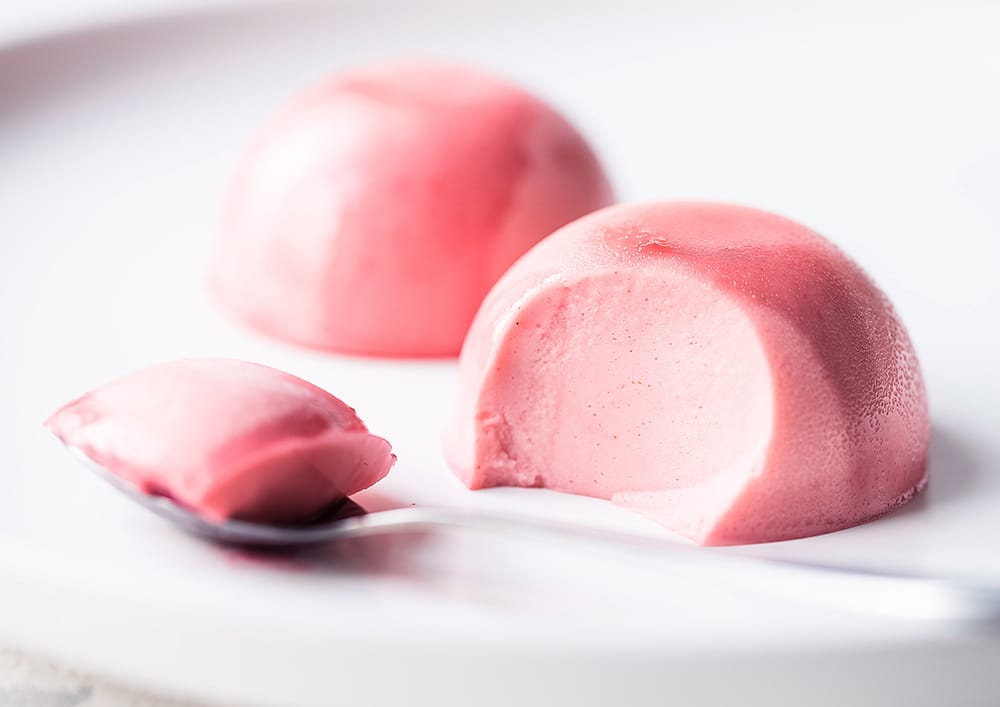 INGREDIENTS: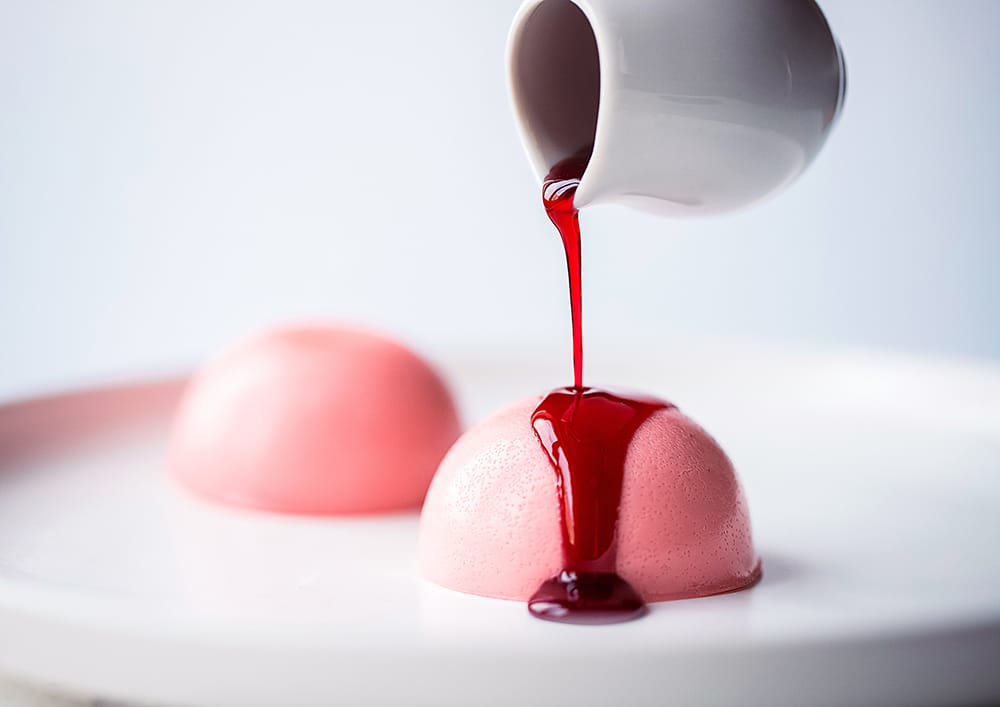 INSTRUCTIONS:
Add powdered gelatine to a small bowl. Cover with cold water, and set aside for 10 minutes for the gelatine to soak.
In a saucepan, combine milk, heavy cream, and sugar and heat over medium-low heat (do not boil).
Add the gelatine mix into the saucepan and mix using a whisk for about 2 minutes until there are no more chunks of gelatine.
Add the strawberry powder into the mixture and continue whisking gently until the liquid simmers and the powder is well dissolved.
Remove from heat and let cool for 5 minutes, whisking occasionally.
Pour into a silicone mold.
Bring to room temperature by setting aside for a couple of minutes, then transfer to a fridge for at least 3 hours.
To serve, carefully dip the mold in a bowl of warm water to loosen, and gently run a knife or small spatula around the edge. Turn the mold upside-down onto a serving plate.
Top with berry sauce and enjoy!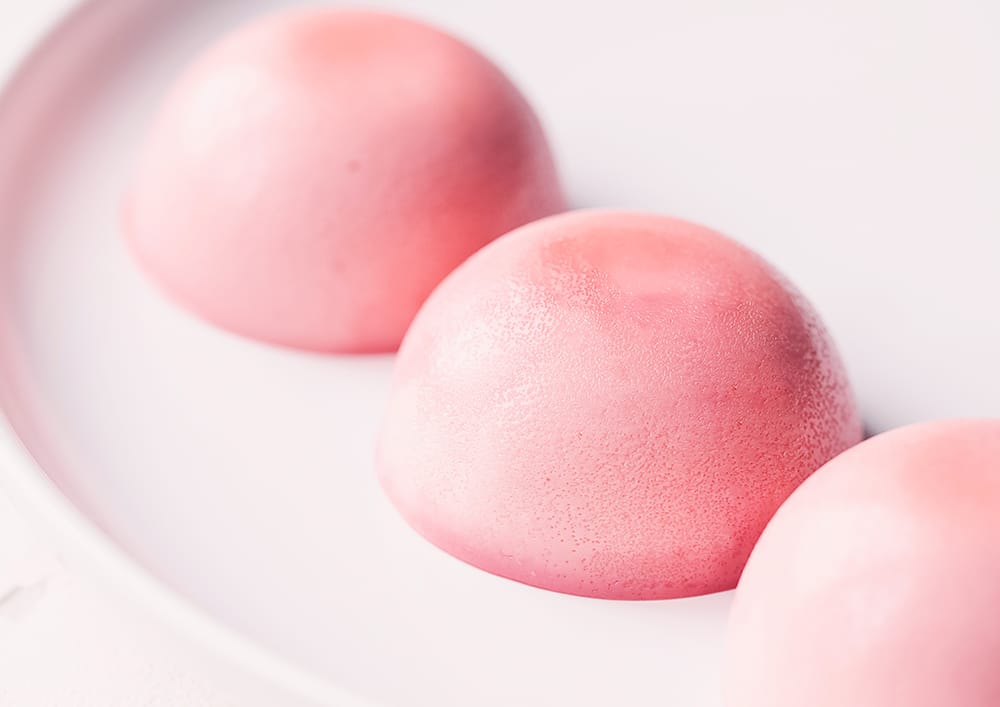 Notes:
This recipe can be used with other varieties of superfood powders, like mango, lemon, and banana powders.