March 10, 2020 · Written by Foodtolive Team
Cacao Nibs&Goji Berry Muesli
Delicious homemade muesli with plump and soft goji berries and a mild chocolate flavor.
Prep Time: 5 min | Cook Time: 5 min (+ 2 hours for refrigeration) | Total Time: 10 min | Servings: 4
INGREDIENTS: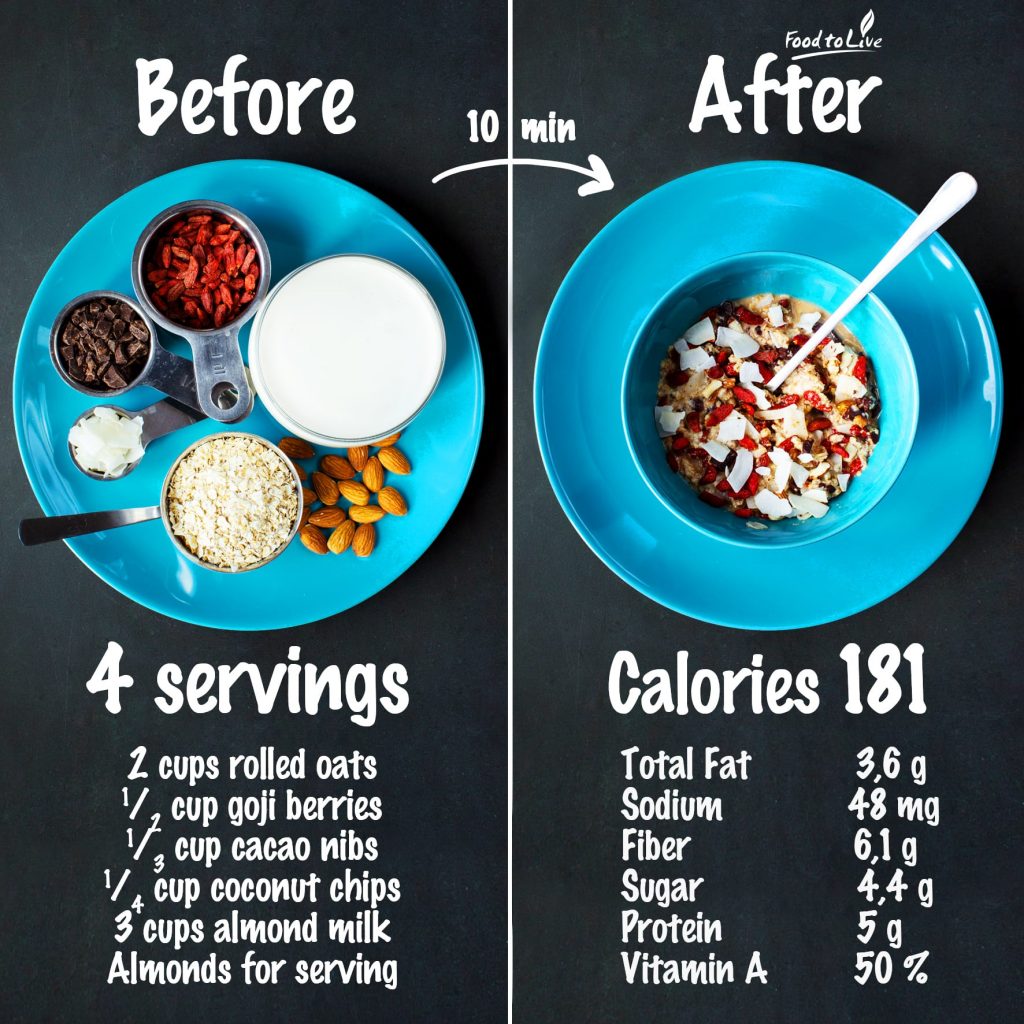 INSTRUCTIONS:
Stir together the oats, goji berries, cacao nibs, and coconut in a large bowl.
Pour in the milk. Then add the maple syrup and cinnamon. Stir well.
Cover and refrigerate 2 hours, up to 24 hours.
Serve well chilled, sprinkled with slivered almonds.