February 21, 2022 · Written by Foodtolive Team
Pan-Fried Lemon Garlic Shrimp with Shell
This dish is incredibly quick and easy, allowing the delicious flavors of the shrimp to take center stage! You'll savor plump, juicy shrimp bursting with amazing tastes, all ready in just 10 minutes!
Prep Time: 5 min | Cook Time: 5 min | Total Time: 10 min
Calories: 246 | Total Fat: 12g | Fiber: 1g | Sugar: 1g | Protein: 25g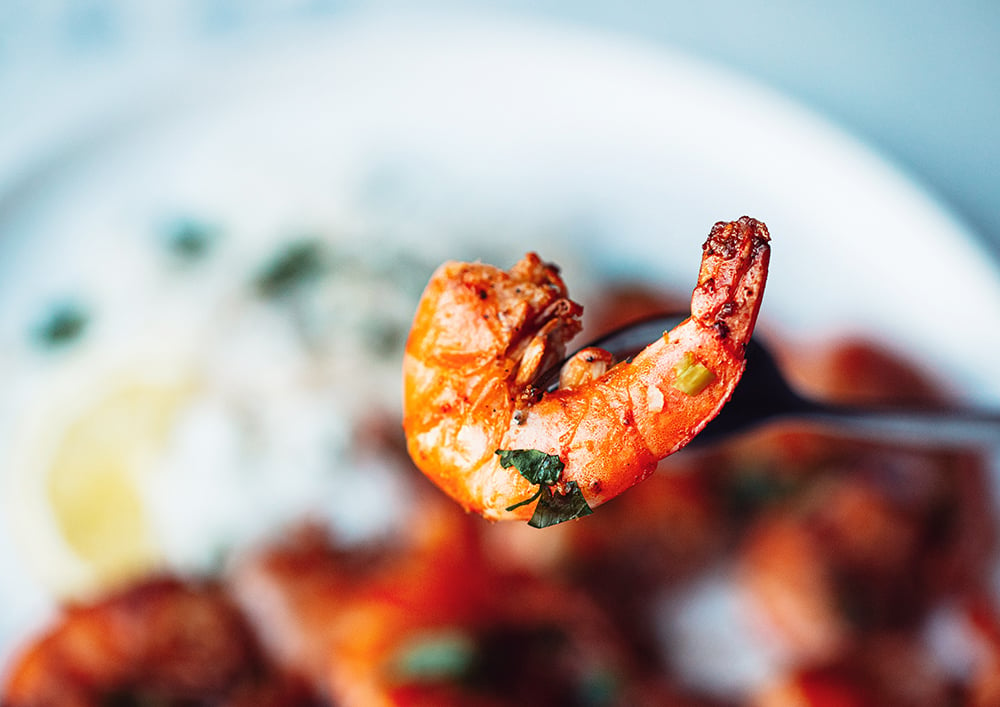 INGREDIENTS:
1 pound fresh jumbo shrimp, shell-on*
3 tbsp butter
2 tbsp olive oil
4 cloves garlic, minced
½ tsp salt
½ tsp freshly ground black pepper
1 tsp sweet paprika
1 tsp lemon powder
2 tbsp chopped fresh herbs, for garnish
Thai Hom Mali Jasmine rice, for serving
Lemon slices, for garnish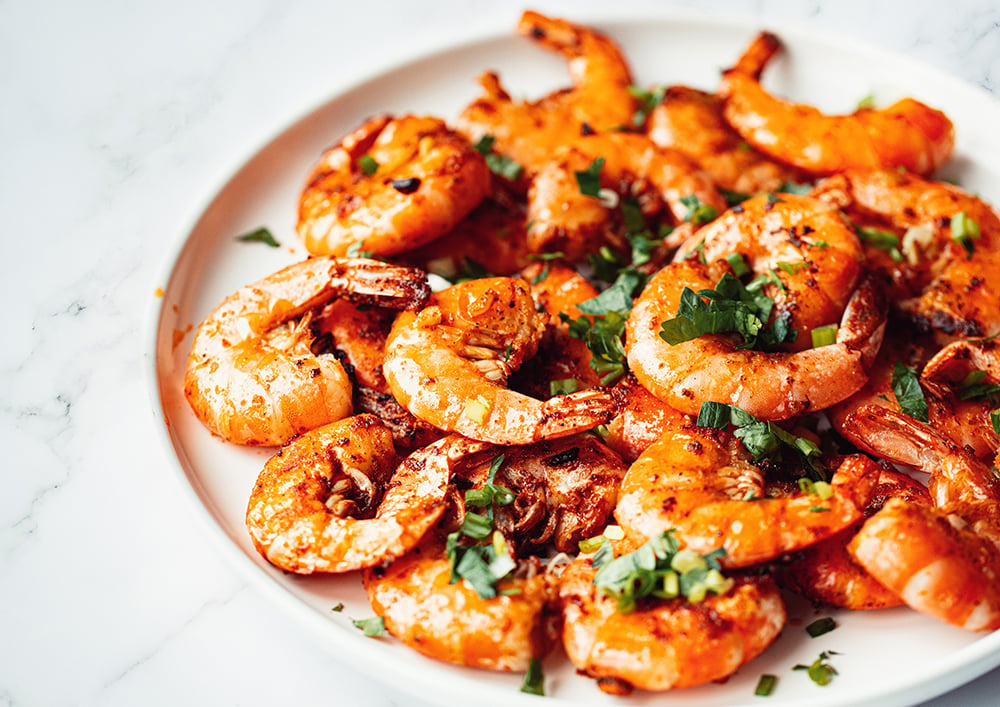 INSTRUCTIONS:
Start by patting the shrimp dry with paper towels.
Mix some salt, pepper, sweet paprika, and lemon powder in a bowl. Toss the shrimp in this mix to cover them well.
In a large pan, heat up some butter and oil over medium-high heat.
Add minced garlic to the hot pan and cook for about a minute until it smells nice.
Put the seasoned shrimp in the pan and cook them for roughly 2 minutes on each side. Be careful not to overcook them; they should stay tender.
Take the pan off the heat. Serve the shrimp over hot rice and add some fresh herbs and lemon slices on top.
Enjoy!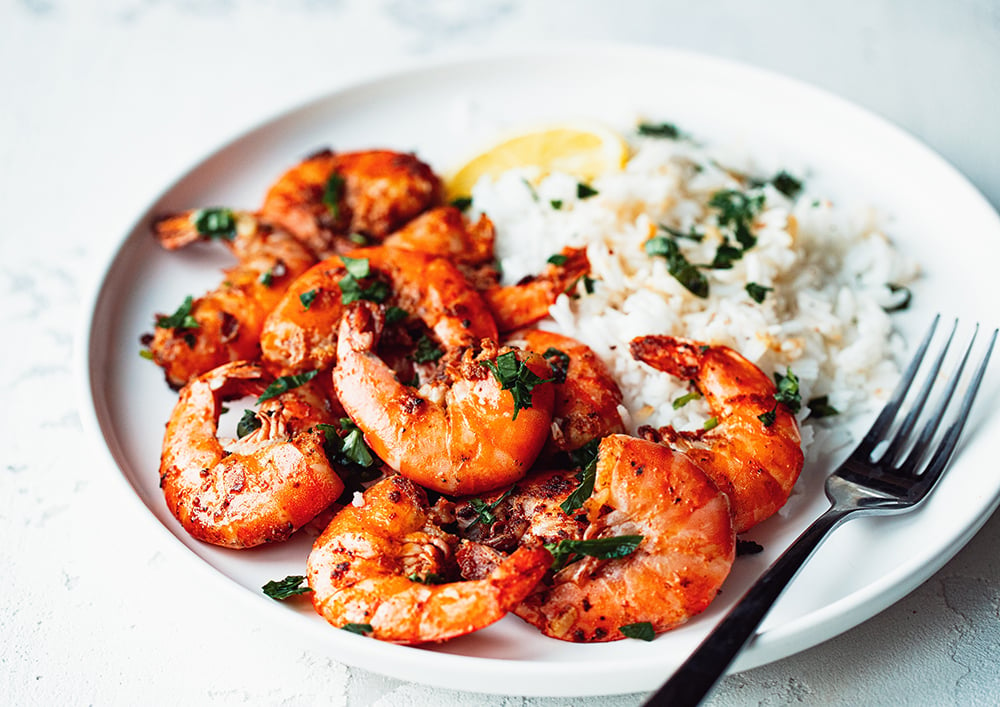 Notes:
The shells give the meat plenty of flavor and keep it from cooking too fast. If you decide to remove the shells before cooking, keep them in the freezer. You can use them later to make a tasty seafood stock for soups and stews.