October 26, 2018 · Written by Foodtolive Team
Creamy Carrot and Ginger Soup
Easy carrot ginger soup made with all healthy ingredients, enriched with healing spices – ginger and turmeric. Low-fat and warming, this immune boosting soup makes a healthy lunch or dinner.
Prep Time 5 minutes | Cook Time 35 minutes | Total Time 40 minutes | 4-6 servings
INGREDIENTS:
1 tbsp olive oil
1 lb carrots peeled and chopped (baby carrots are also fine)
1 medium-sized yellow onion chopped
3 cloves garlic
3 tbsp chopped fresh ginger
1 tsp fresh turmeric
1/2 tsp salt + more to taste
4 cups (950 ml) vegetable stock
2 cups coconut milk
lamb's lettuce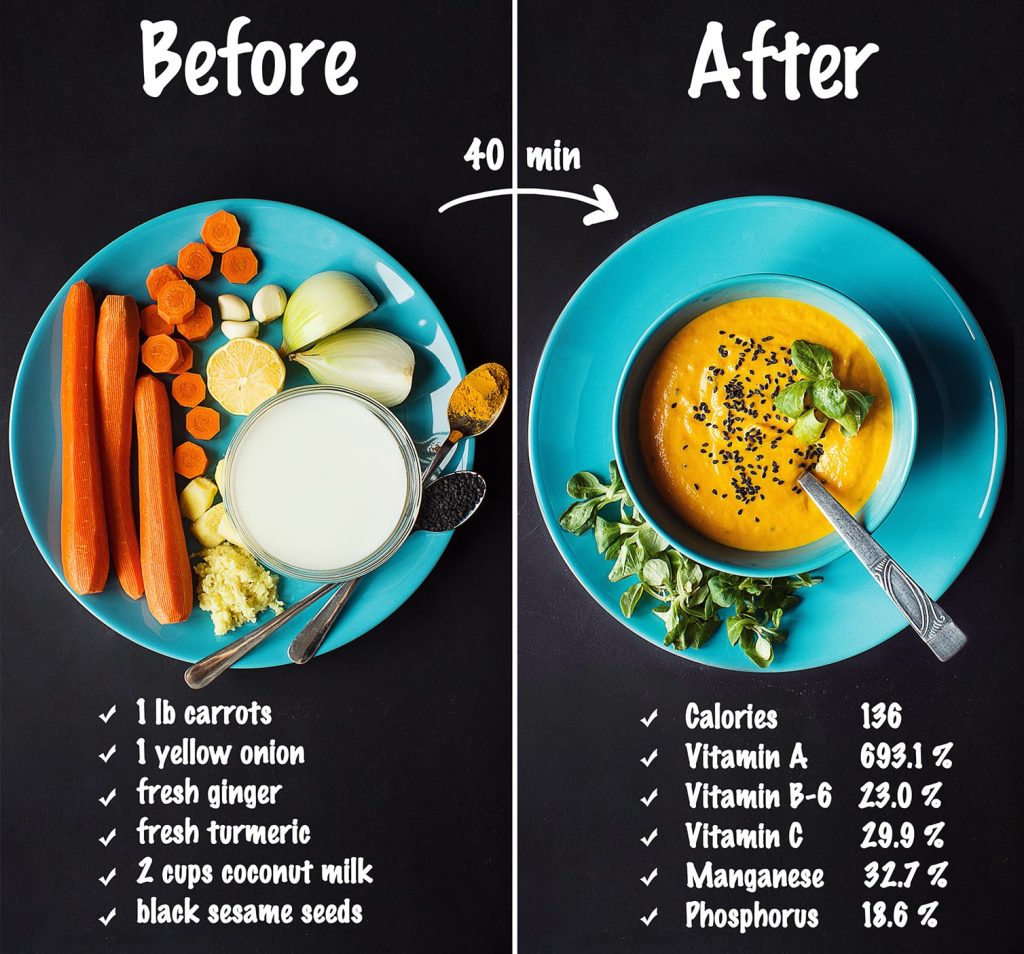 INSTRUCTIONS:
Begin by heating up a large pan to medium-high heat. Add the olive oil.
Add carrots, onion, garlic, turmeric, and ginger. Cook about 5 minutes.
Add vegetable stock, bring to a boil.
Reduce heat to simmer. Cook until carrots are nice and soft, about 30 minutes. Slowly stir in coconut milk.
With an immersion blender, blend soup until smooth. You can also use a regular blender and blend in batches.
Add salt to taste. Serve with black sesame seeds and lamb's lettuce.