July 01, 2020 · Written by Foodtolive Team
Cassava Flour Pizza Crust
A great way to create a quick gluten-free pizza crust. It's chewy with crispy edges!
Prep Time: 10 min | Cook Time: 15 min | Rising Time: 1 hour | Total Time: 1 hour 25 min | Servings: 2 pizzas
INGREDIENTS: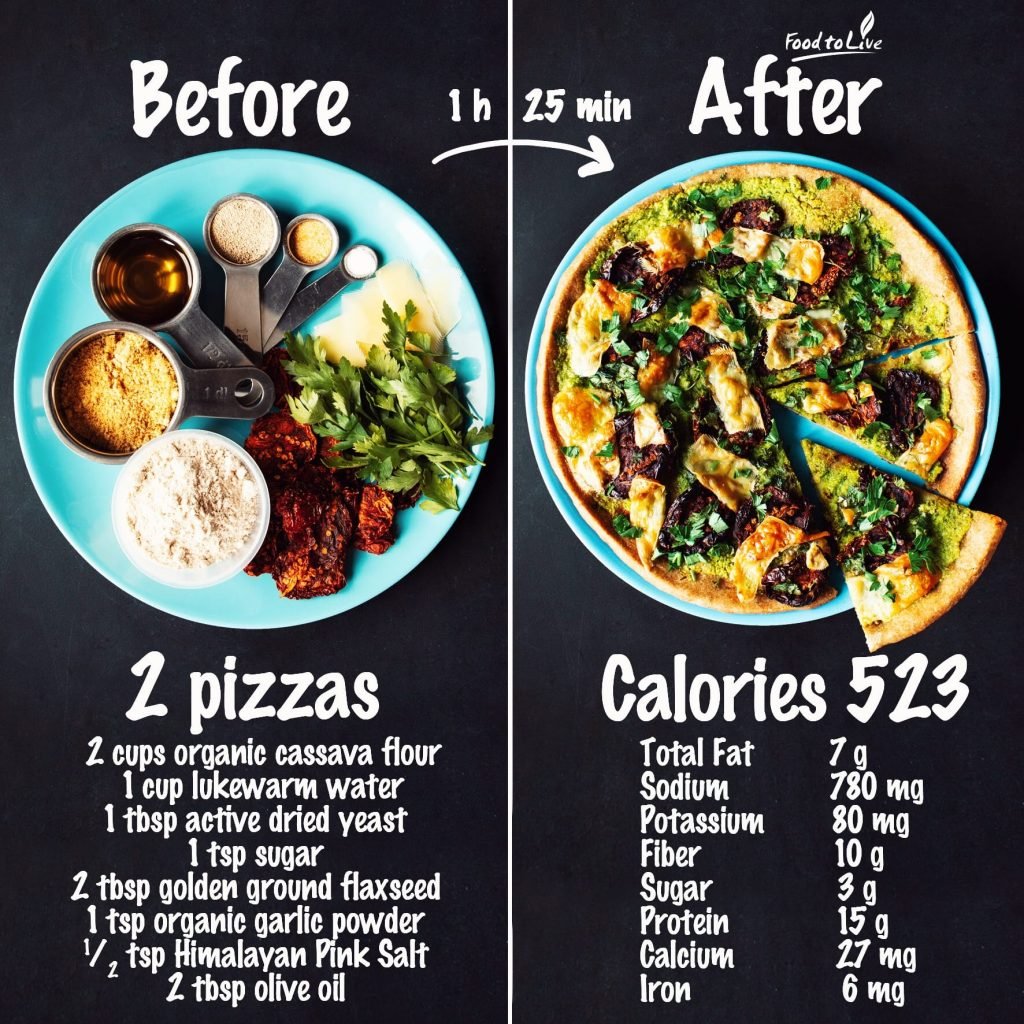 INSTRUCTIONS:
Combine lukewarm water, yeast, and sugar in a large bowl. Let it stand for about 10 minutes until the top of the water is foamy.
Add the cassava flour, ground flaxseed, garlic powder, and salt to the bowl. Mix well with a wooden spoon, or using the dough hook of your mixer.
Knead your dough for about 10 minutes. You can either do this by hand or with a stand mixer if you have one. Once the flour is all mixed into the dough, watch it to see if you need to add a bit more flour.
Once the dough is smooth, add a bit of oil to a large bowl and place the dough into the bowl. Roll the dough around to coat in oil. Cover with a damp kitchen towel or glass lid, all let rise until doubled in size – about one hour.
Preheat oven to 375F and prepare a baking pan.
Once the dough has doubled, punch down, and divide into two balls.
Liberally sprinkle your working surface with flour, and use a wooden rolling pin to roll the dough to the desired thinness.
Transfer to baking pan and sprinkle with pizza sauce on top followed by whatever toppings you prefer – we used a homemade pesto as a base and sun-dried tomatoes, herbs, parsley, and Parmesan as a topping.
Bake for 15 minutes.
Remove from oven, let cool slightly, then slice and serve!