May 08, 2022 · Written by Foodtolive Team
Homemade Caramel Popcorn
Everyone will love this super simple Movie Style Homemade Caramel Popcorn recipe. It is buttery, rich, and crispy and made with ingredients you probably already have in your house!
Prep Time: 5 min | Cook Time: 10 min | Total Time: 15 min | Servings: 15 cups popped popcorn
Calories: 151 | Total Fat: 10.7g | Fiber: 1.2g | Sugar: 12.7g | Protein: 1.1g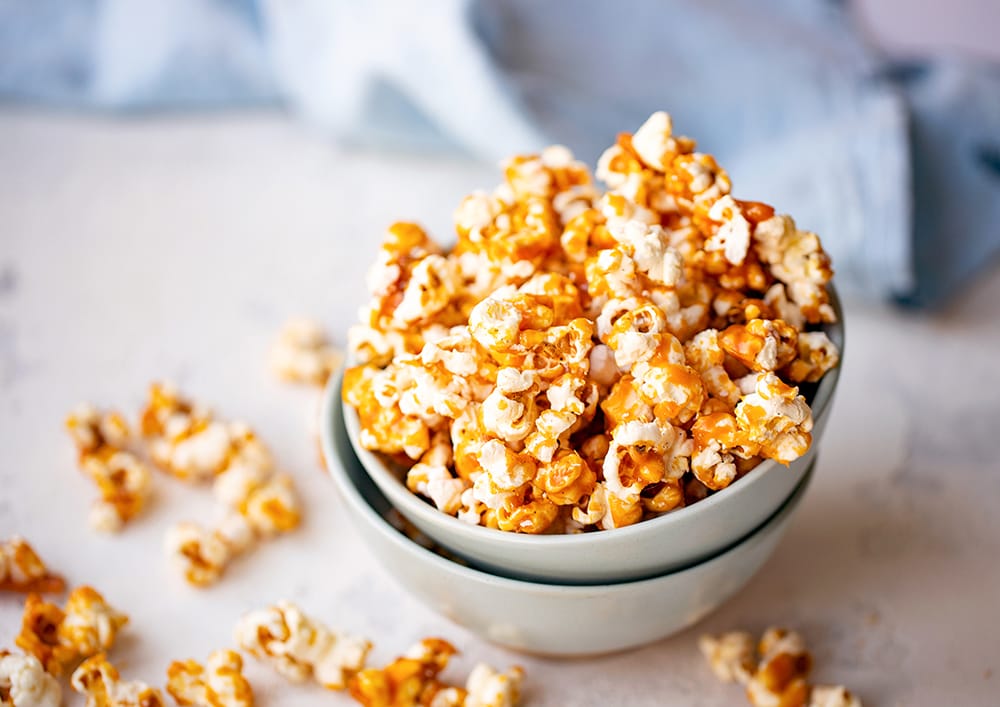 INGREDIENTS:
For the popcorn:
For the caramel:
1 cup granulated sugar
¼ cup water
1 tbsp unsalted butter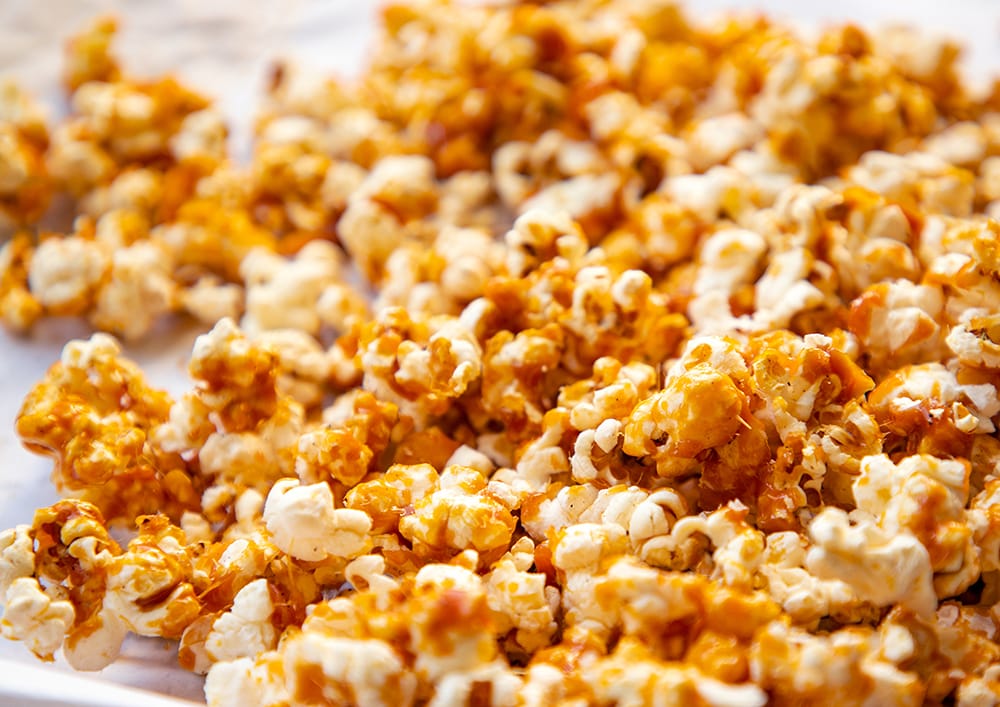 INSTRUCTIONS:
To make popcorn:
Heat 1 tbsp oil and 1 tbsp butter in a saucepan over medium heat.
Add popcorn kernels, and then cover with a lid.
Shake the pot gently while the popcorn pops.
Remove from heat when the popping stops and transfer to a large bowl.
Sprinkle with salt to taste.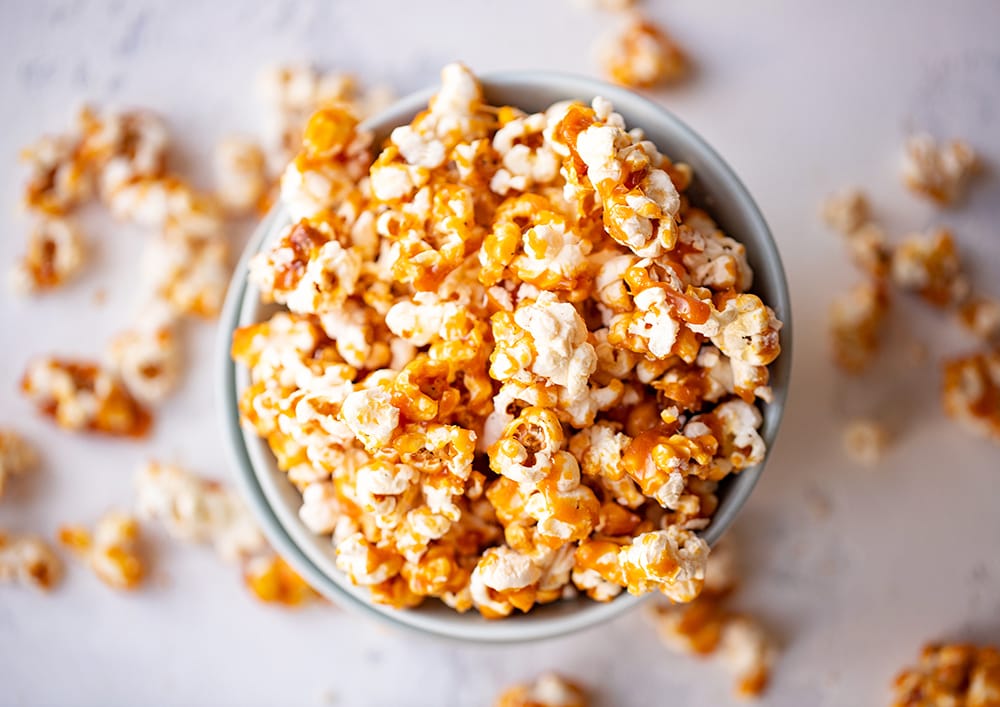 To make caramel:
Place sugar and water in a saucepan over medium-low heat. Stir until sugar dissolves.
Increase heat to high, but don't stir directly. Occasionally swirl the pot using the handle to keep it moving.
After about 4-5 min, the mixture will turn amber.
Quickly add butter, and it will bubble. Whisk to combine.
Pour caramel over popped popcorn and stir to coat all popcorn.
Once it cools, break the caramel-coated popcorn into chunks.
Serve right away or store in an airtight container. Enjoy!
This recipe adapted from Cupcake Jemma
Video Recipe