September 26, 2018 · Written by Foodtolive Team
Chickpea Nuggets
Have a dose of protein and fiber with these chickpea nuggets. It's a healthy alternative to chips and sugary snacks that kids will surely love. Savor the crunch and the goodness in every bite.
Prep Time 5 minutes | Cook Time 25 minutes | Total Time 30 minutes | 4 Servings
INGREDIENTS: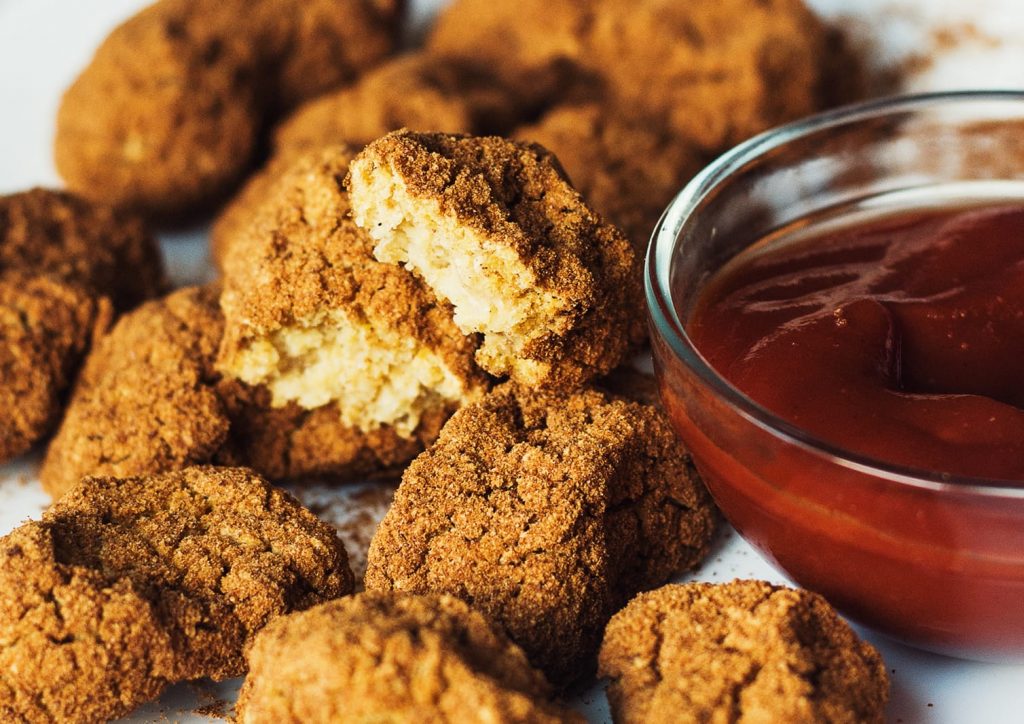 INSTRUCTIONS:
Arrange a rack in the middle of the oven and heat to 375°F.
Place the panko on a rimmed baking sheet and bake until toasted and golden-brown, about 5 minutes. Transfer to a bowl and set aside to cool while preparing the nuggets. Line the baking sheet with parchment paper.
Drain the boiled chickpeas over a bowl or measuring cup, then save the chickpeas and 1/4 cup of the liquid. Place the chickpeas into the food processor; add oat flour, chickpea water, garlic powder, salt, and pepper. Pulse until crumbly.
Divide the chickpea mixture into 12 equal portions and shape each one into a nugget. Coat each nugget completely in the toasted panko and place on the parchment-lined baking sheet.
Bake until crispy, 15 to 20 minutes. Serve warm with your favorite dipping sauce.