April 18, 2018 · Written by Foodtolive Team
Cauliflower Quesadilla
This cauliflower quesadilla is a healthier twist on the classic. It's bursting with Mexican-inspired flavors while making the most of cauliflower's goodness.
Prep Time 10 minutes | Cook Time 30 minutes | Total Time 40 minutes | 4 Servings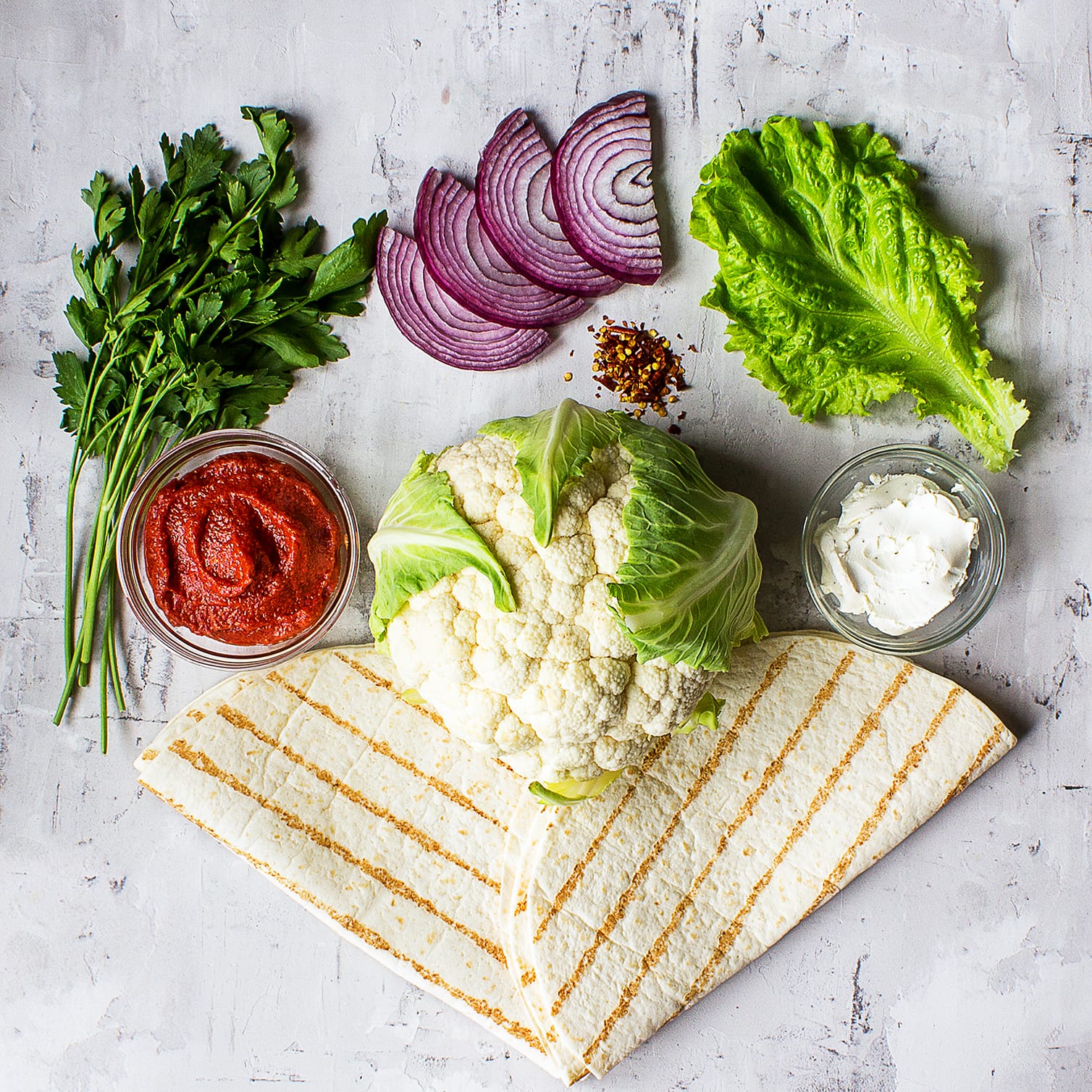 INGREDIENTS:
1/2 head cauliflower, cut in bite-sized pieces
2 tsp olive oil
1/2 tsp garlic powder
1/2 tsp red pepper
black pepper, to taste
1 cup tomato sauce
1/2 red onion, sliced
2 tbsp vegan cream cheese
1 tbsp brown flax seeds
1 tbsp sesame seeds
salt, to taste
2 large tortillas
1/4 cup parsley, chopped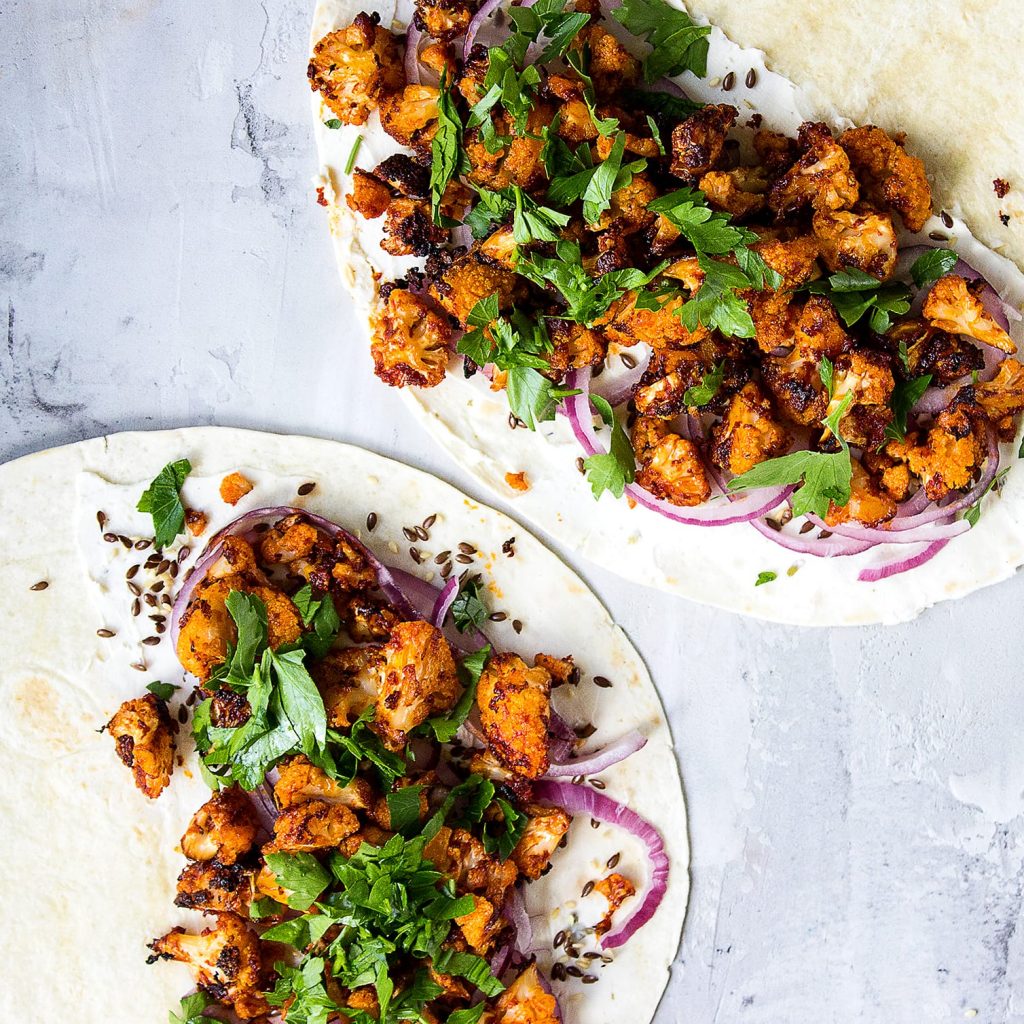 INSTRUCTIONS:
Begin by roasting the cauliflower. Preheat your oven to 425°F (220°C). Toss the cauliflower pieces in olive oil, garlic powder, red pepper, tomato sauce, black pepper, and a pinch of salt. Roast them on a baking sheet for about 20 min or until they turn golden brown.
In a small bowl, mix the vegan cream cheese with flax seeds and sesame seeds. This will be your creamy spread.
Once the cauliflower is done roasting, take it out of the oven.
To assemble your quesadillas, lay out one tortilla and spread half of the creamy mixture evenly over it.
Add half of the roasted cauliflower and red onions on top.
Sprinkle half of the chopped parsley over the veggies.
Place the second tortilla on top, creating a quesadilla sandwich.
Heat a non-stick skillet over medium heat. Carefully transfer the quesadilla to the skillet and cook for a few minutes on each side until it's crispy and golden brown.
Remove from the skillet and let it cool slightly before slicing into wedges.
Repeat the process with the remaining ingredients to make the second quesadilla.
Serve your cauliflower quesadillas warm and enjoy!
This recipe slightly adapted from This Savory Vegan
Video Recipe