April 18, 2018 · Written by Foodtolive Team
Cauliflower Quesadilla
This quesadilla is made healthy with cauliflower as filling. Cauliflower quesadillas are well-seasoned with spices to give out the Mexican gastronomy feel with great health benefits to it. Cauliflowers are a nutrient-dense vegetable that can reduce inflammation and protects the heart. This recipe is simple, easy to make and yummy to the taste.
Prep Time 10 minutes | Cook Time 30 minutes | Total Time 40 minutes | 4 Servings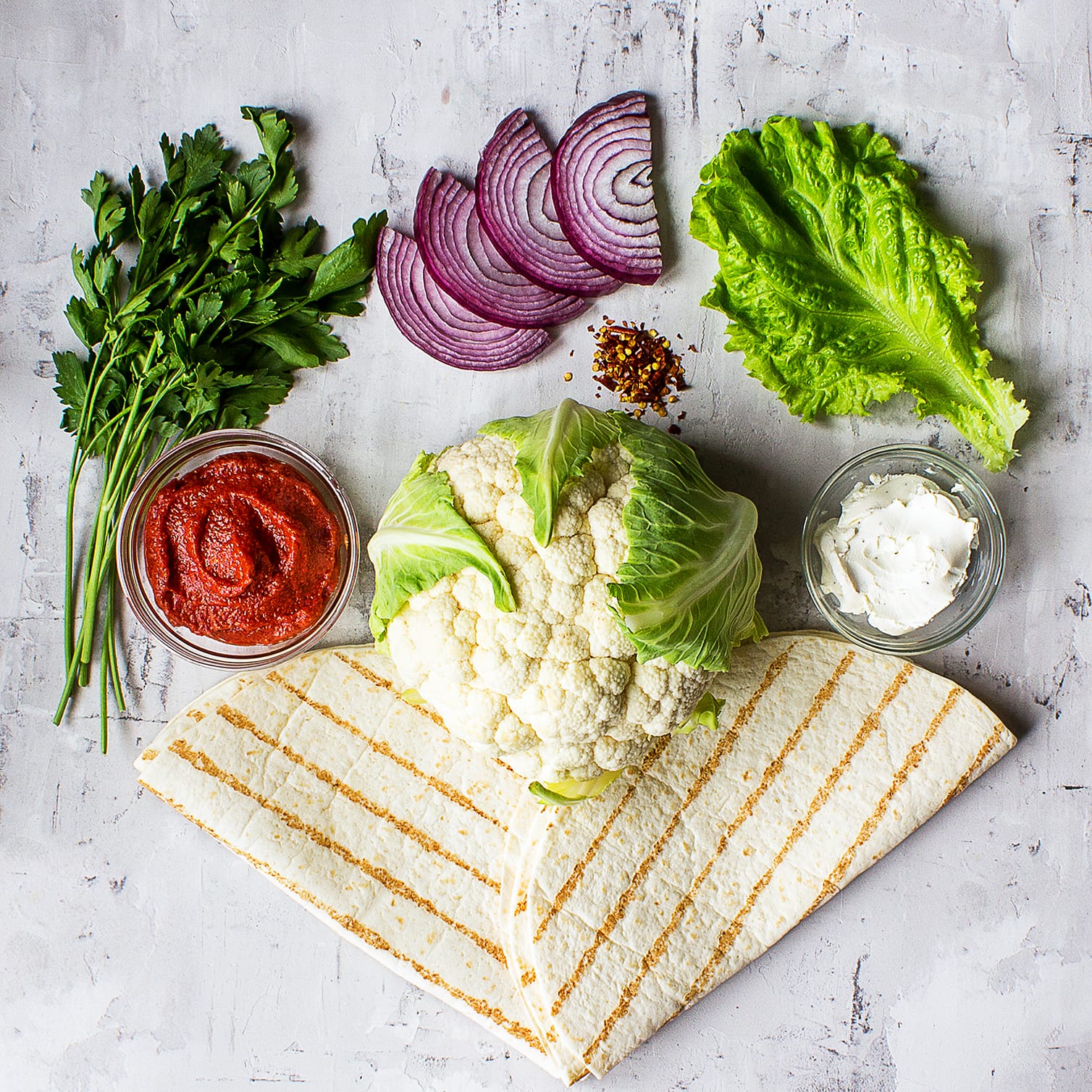 INGREDIENTS:
1/2 head cauliflower cut in bite-sized pieces
2 tsp olive oil
1/2 tsp garlic powder
1/2 tsp red pepper
black pepper to taste
1 cup tomato sauce
1/2 red onion sliced
2 tbsp cream cheese
1 tbsp brown flax seeds
1 tbsp sesame seeds
salt to taste
2 large tortillas
1/4 cup parsley chopped (to taste)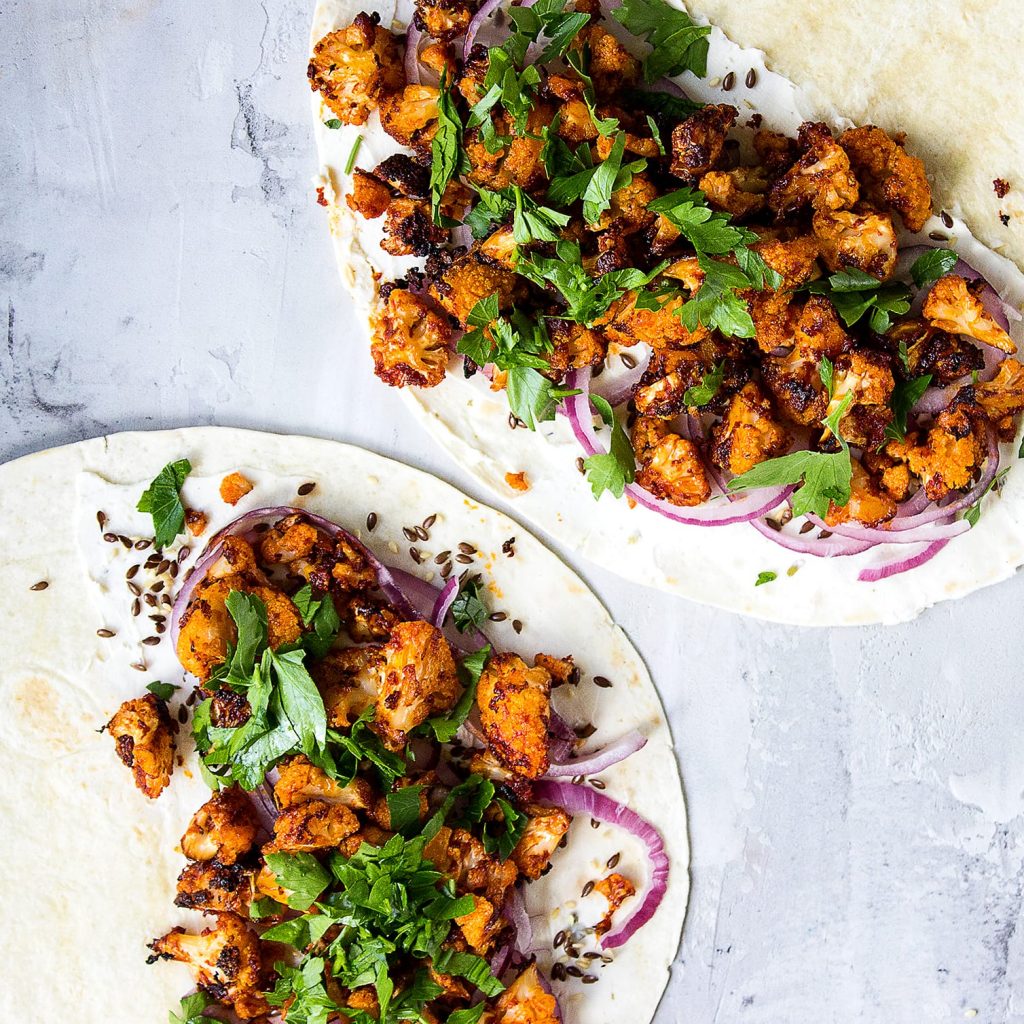 INSTRUCTIONS:
Preheat oven to 425 degrees and line a baking sheet with foil.
In a large bowl combine cauliflower, olive oil, garlic powder, red pepper, black pepper, and tomato sauce.
Stir to combine. Spread evenly on baking sheet and cook for 20 minutes, flipping halfway. Increase heat to broil and cook for an additional 5 minutes, or until cauliflower begins to brown. Remove from the oven.
Spread the desired amount of cream cheese on half of a tortilla. Top the flax and sesame seeds, red onion slices, cauliflower, and parsley.
Close the tortilla and fry on the grill, 2-3 minutes per side.