February 11, 2023 · Written by Foodtolive Team
Top 4 Easy Valentine's Day Desserts
Valentine's Day is coming and here we share some festive treats to celebrate this lovely romantic day or any holiday too! Enjoy these easy naturally coloured dessert recipes!
This easy Strawberry Panna Cotta is so delicious, creamy, and elegant. Great for a simple dessert for Valentine's Day. It's easy to make with just a handful of ingredients.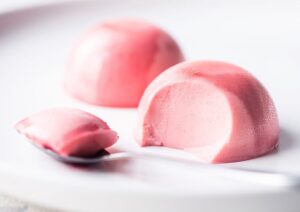 Learn how to make chocolate coconut bars aka Bounty at home! These simple no-bake bars are as delicious as they are beautiful!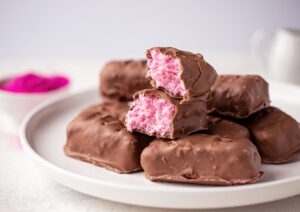 If you're looking for an easy treat to give your friends or loved ones for Valentine's Day – well, look no further than these meringue kisses! They are crisp, sweet, & light as a cloud!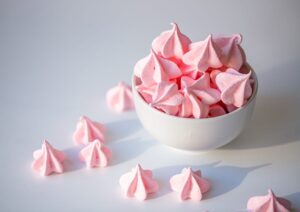 Nothing makes Valentine's Day dinner sweeter than a decadent dessert like these Chocolate Raspberry Heart Cups. They are tart and sweet, with an amazingly colorful center.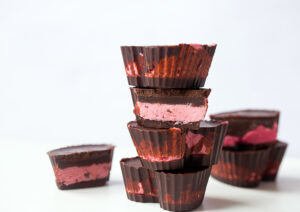 Find some adorable Pink Drinks Recipes in our previous posts: