August 12, 2020 · Written by Foodtolive Team
Superfood Protein Shake
This protein-packed shake combines four superfoods for a healthy way to start your day.
Prep Time: 5 min | Cook Time: 5 min | Total Time: 10 min | Servings: 2
INGREDIENTS: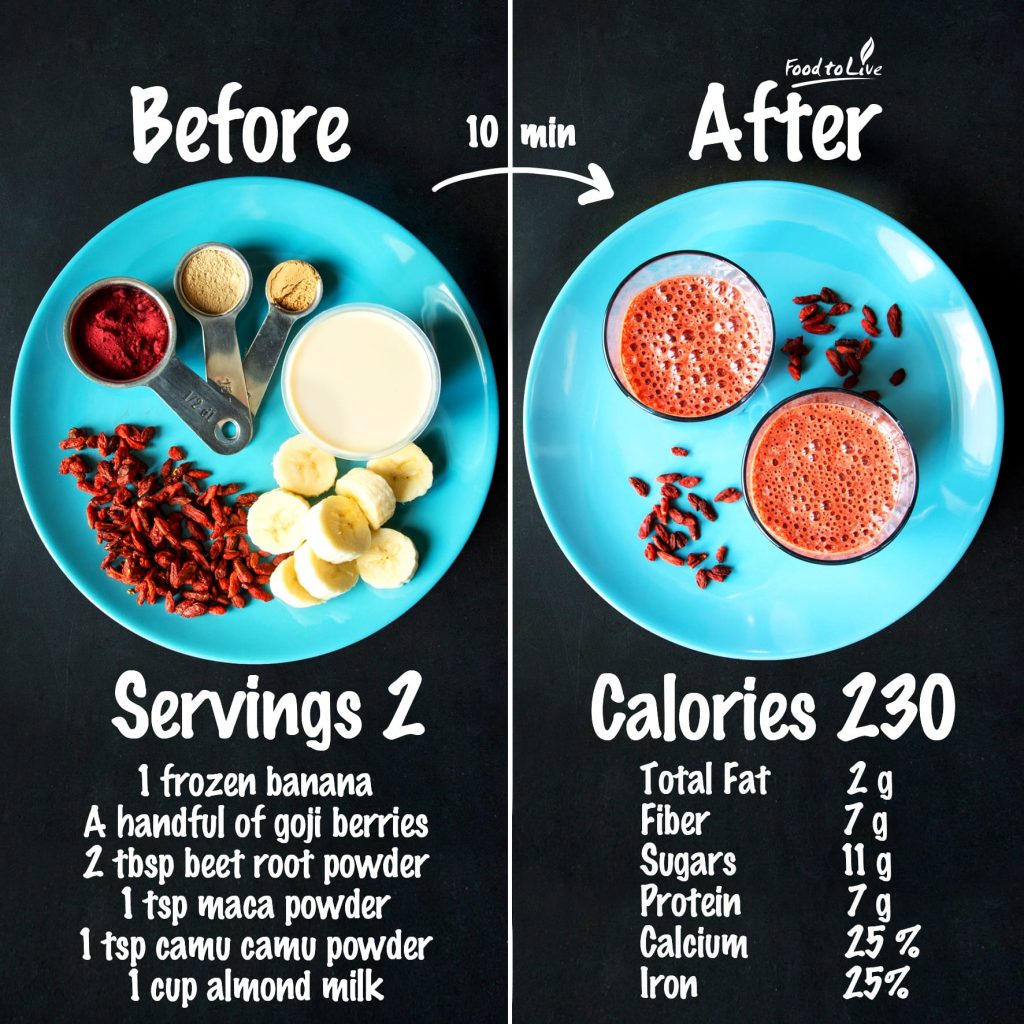 INSTRUCTIONS:
Place all of the ingredients into a blender.
Blend until smooth.
Pour into a glass and enjoy it.