June 16, 2020 · Written by Foodtolive Team
Easy Homemade Pine Nuts Arugula Pesto
A homemade bright and peppery arugula pesto, balanced with olive oil and toasty pine nuts. Ready in 10 minutes!
Prep Time: 5 min | Cook Time: 5 min | Total Time: 10 min | Servings: 4
INGREDIENTS:
2 cups baby arugula
1/3 cup pine nuts, roasted
1/2 lemon, juiced
1/3 cup Parmesan cheese, sliced
3 garlic cloves, peeled
1/2 tsp Himalayan pink salt
1/2 tsp freshly ground black pepper
1/2 cup olive oil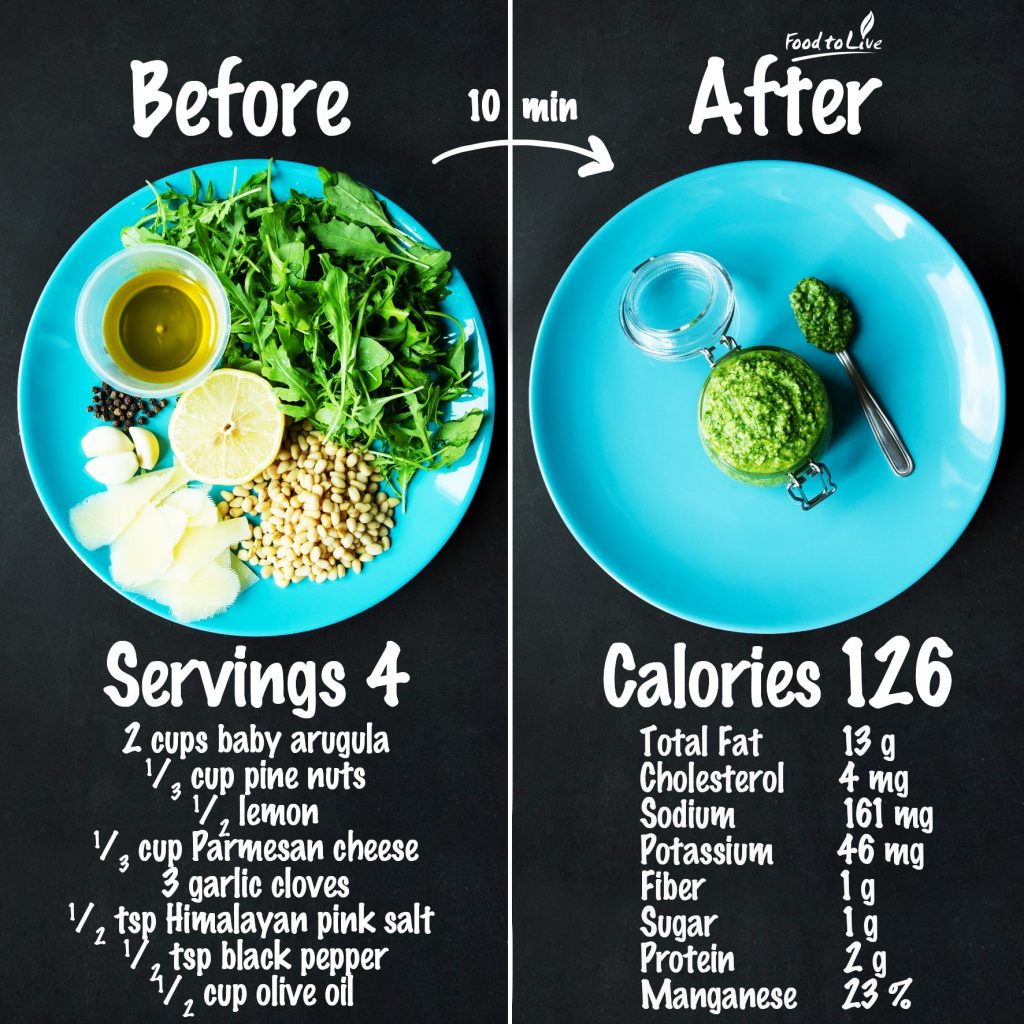 INSTRUCTIONS:
Heat a small frying pan on low heat.
Add in the pine nuts and cook until golden for about 3-4 minutes. Keep shaking the frying pan every couple of seconds to prevent the nuts from over-coloring and burning.
Place the arugula and olive oil into the bowl of a food processor and pulse several times. Scrape down the sides of the food processor with a rubber spatula.
Add the garlic, roasted pine nuts, Parmesan cheese, and lemon juice and pulse several times more.
Stir in salt and freshly ground black pepper, add more to taste.
Toss with pasta for a quick sauce, dollop over baked potatoes, or spread onto crackers or toasted slices of bread.
Transfer to a jar and keep refrigerated for up to 7 days.