January 25, 2019 · Written by Foodtolive Team
Blueberry Millet Breakfast Porridge
Prep Time: 5 minutes | Cook Time: 20 minutes | Total Time: 25 minutes | Servings: 4
INGREDIENTS:
1/2 cup millet
1 1/2 cups coconut milk
1/2 tsp ground cinnamon
1/4 cup frozen blueberries
pinch fine sea salt
1 tbsp vegan butter
Topping of your choice (nuts, seeds, granola, berries, bananas)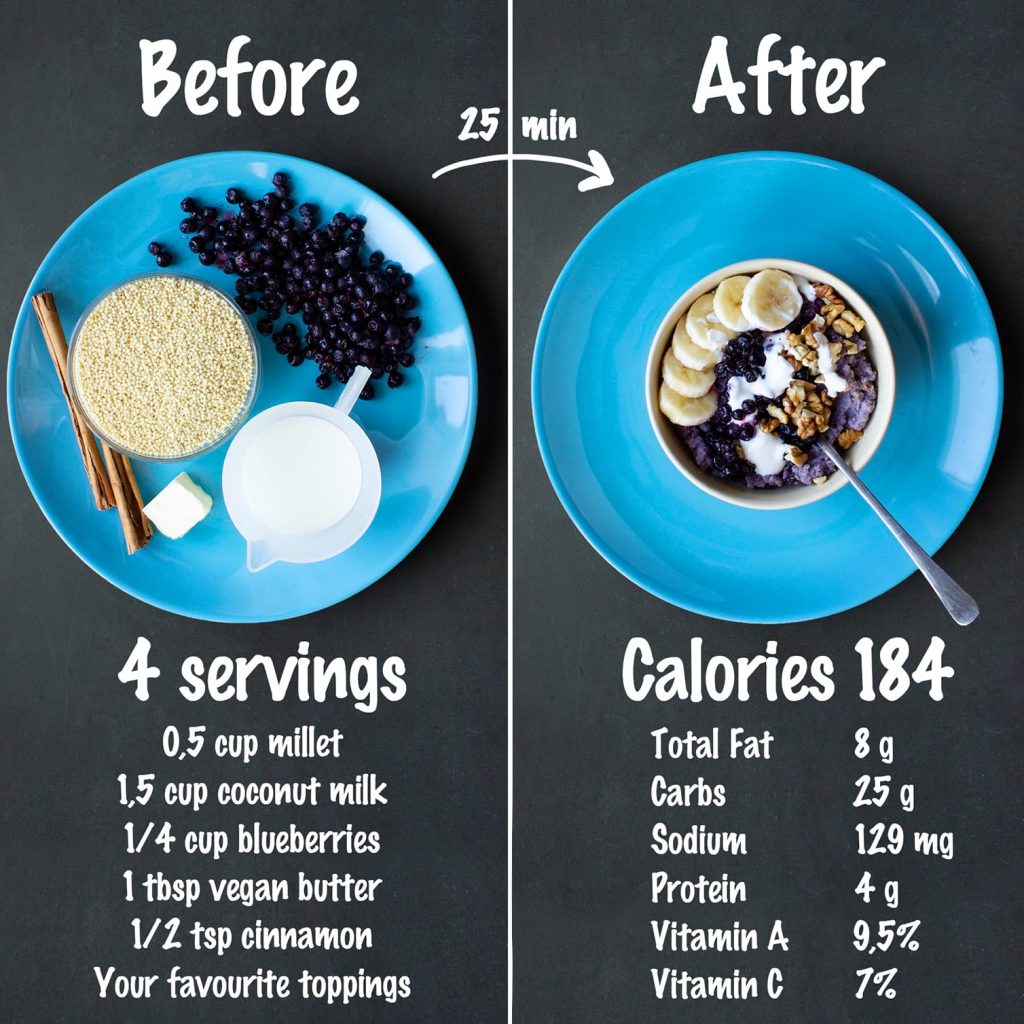 INSTRUCTIONS:
Begin by rinsing the millet, then combine it with the milk, spices, blueberries, and a pinch of salt in a small pot.
Bring this mixture to a gentle boil, then let it simmer for approximately 15 min.
Stir in vegan butter and, if desired, add a touch more milk to achieve your preferred creaminess.
Finally, serve your delicious porridge with your favorite toppings and enjoy!
This recipe slightly adapted from Natalie Yonan
Video Recipe